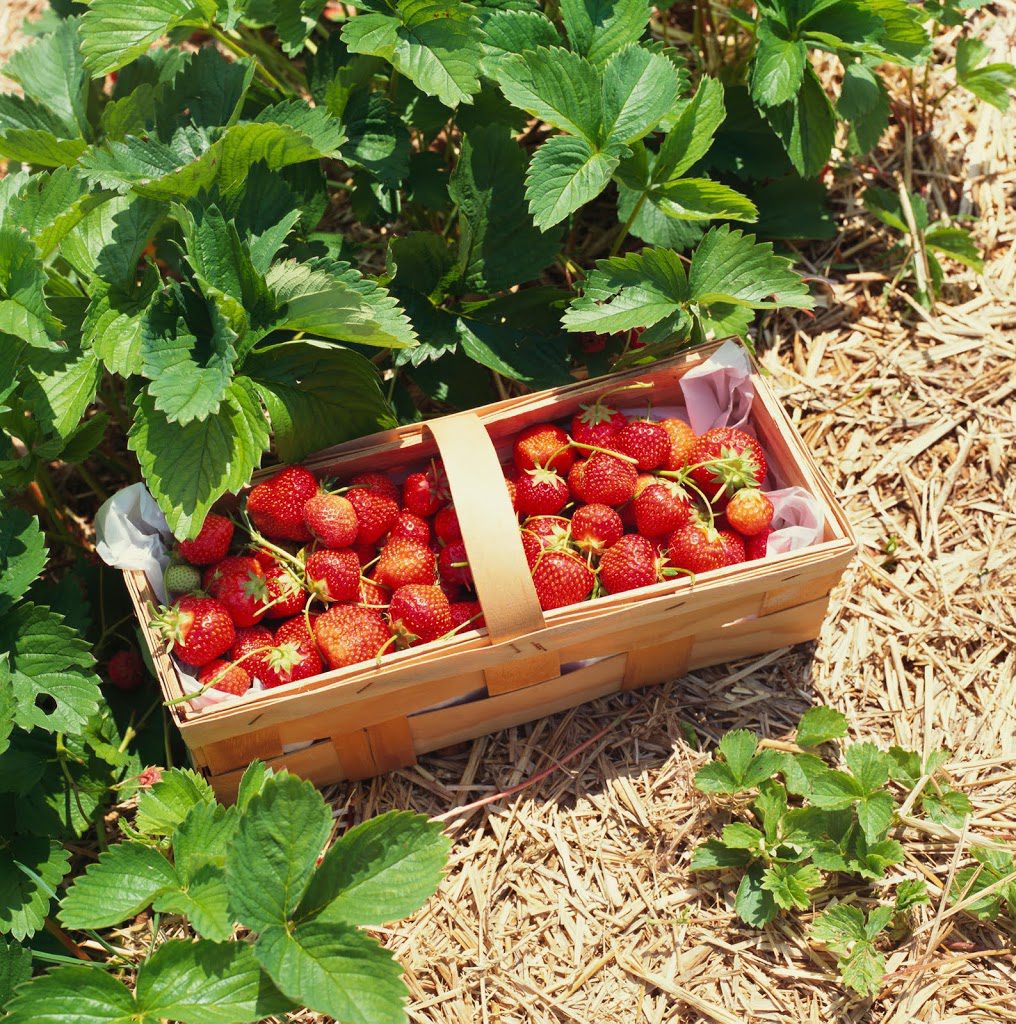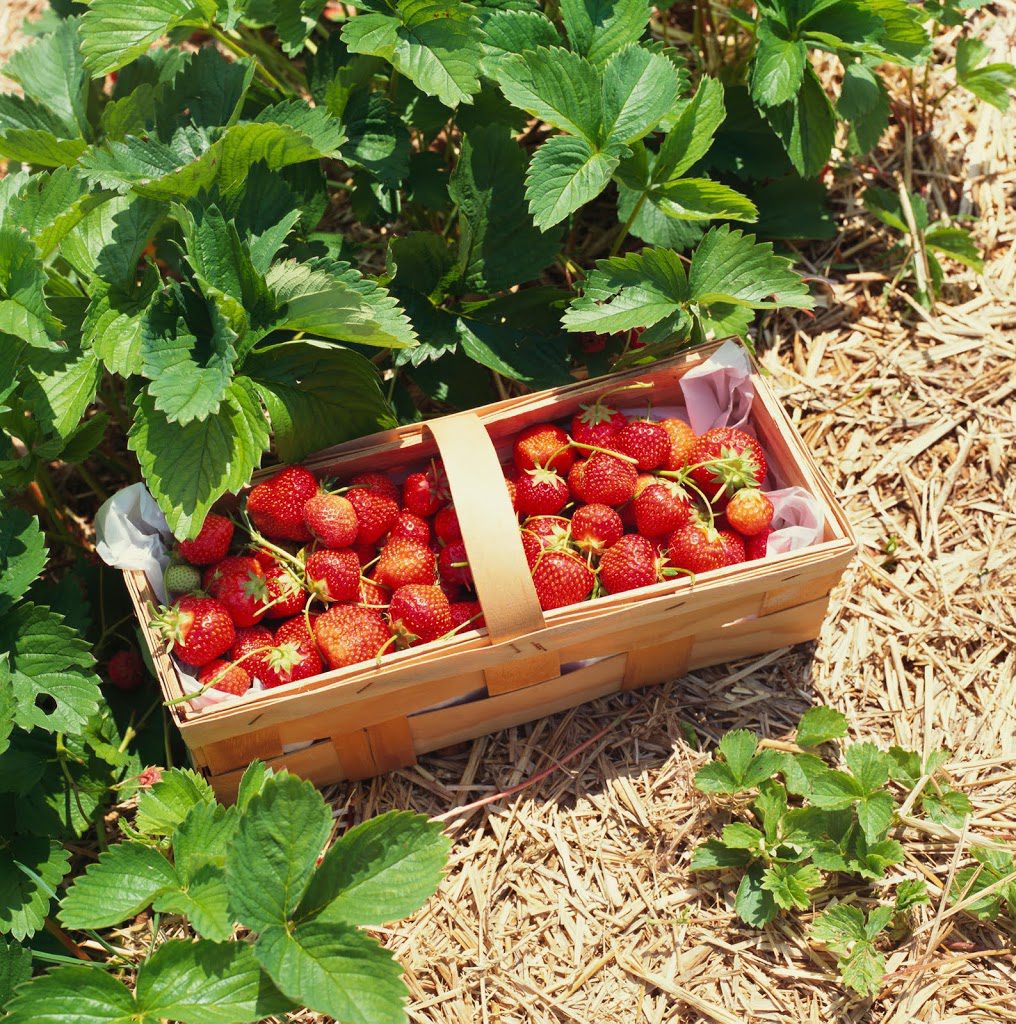 We have a great crop of Strawberries this season and are looking forward to sharing them with you. If you are looking for some great recipes to use your fresh sun drenched strawberries in, look no further! Here are some of Eckert's favorites:
Fresh Strawberry Jam
Ingredients:
1 1/2 quarts fresh strawberries
6 cups sugar
Directions:
Wash, drain and hull strawberries, crush in kettle. Stir in sugar. Cook slowly stirring constantly until sugar dissolves. Bring to a boil and cook rapidly until thickens, stirring frequently about 35 minutes. Do not overcook; jam thickens as it cools, so cook only until jelly jars; fill to 1/8 inch top. Screw on caps evenly and tightly, invert for a few seconds, and the stand up right to cool. Makes about 4 8oz. jars.

Sweet Strawberry Bruschetta
Ingredients:

4 slices Eckert's Fresh Bread, cut into 1/2-3/4 inch slices
6 tbsp light brown sugar
1tsp grated lemon zest
2 tsp lemon juice
4 cups diced hulled Eckert's Strawberries
4 tbsp cream cheese, fresh goat cheese or marscarpone, softened
4 tbsp Eckert's honey
Directions:
Toast both sides of bread. Set aside. Heat 10-in skillet over high heat. Add brown sugar, lemon zest and juice. Cook stirring continuously until sugar melts and mixture begins to bubble, about 1 to 2 minutes. Add strawberries and stir until strawberry juice begins to release, about 30 seconds. Remove from heat. Spread 1tbsp soften cheese on each piece of toasted French bread. Top with warm berries. Drizzle with honey.
For more delicious recipes please visit our website at http://www.eckerts.com/!