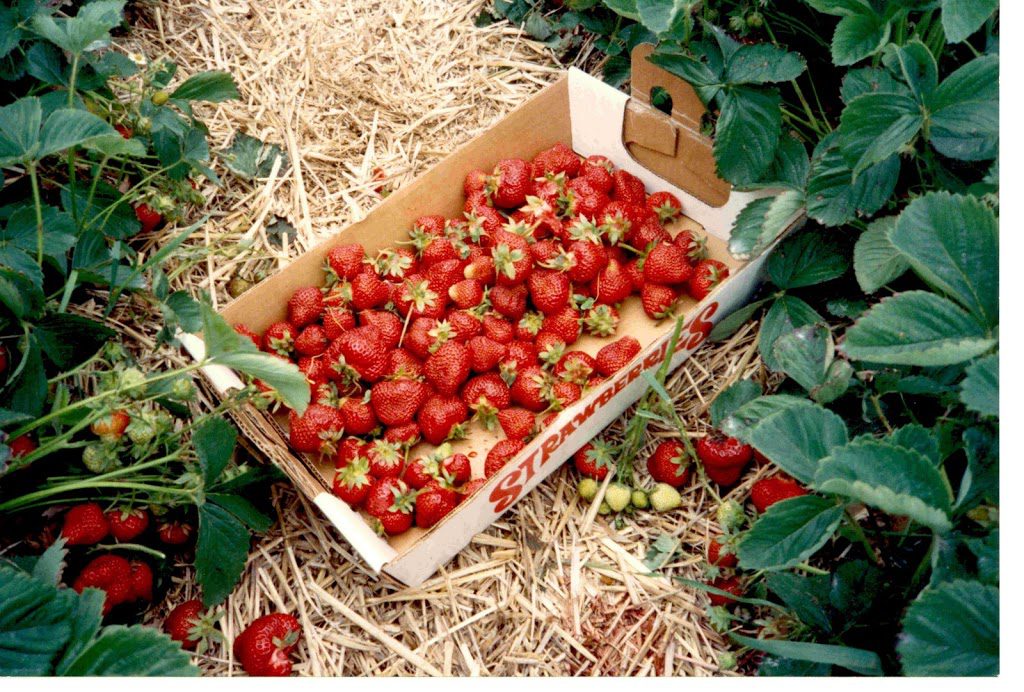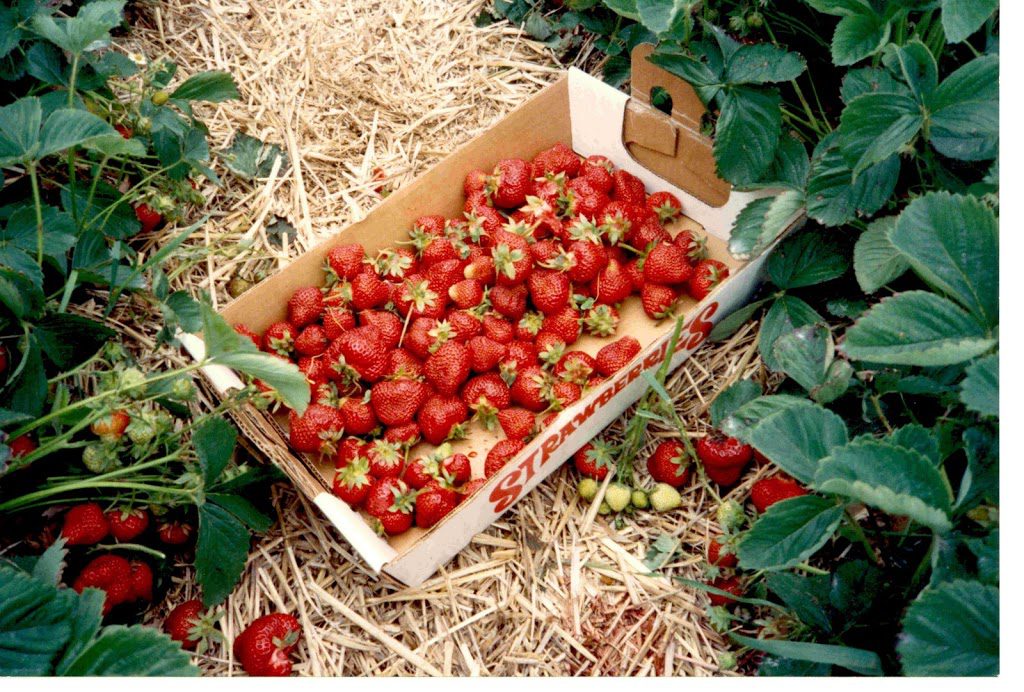 Finally, we have our first fruits of 2008. We began harvesting strawberries Friday at our Belleville farm. Saturday was the first day for pick your own to be open and we had record crowds turn out. So many, we had to close the patch at noon to allow the berries some more time to ripen. Not to fear, there are still lots of berries to pick, we just need to give Mother Nature some more time.
We also have a great selection of homegrown berries available in Eckert's Country Store already harvested. The berries are extra large this year, thanks to the abundant rainfall and cool temperatures. Supplies are great right now but they seem to change by the minute. Please call ahead or check
http://www.eckerts.com/
to make sure we still have berries available.
We have been asked many times about why berries are so hard to predict. It is frustrating to us also. Because of the short growing season, berries are more impacted by spring weather than other crops. Ripening dates for Eckert's berries have varied by 25 days in the past 5 years. We usually harvest the first berries the first week of May, this year is the latest start date at May 23 and it has been as early as April 29. We try to predict as well as possible, but we always seem to be fooled by mother nature.
None the less, there is no comparison to a homegrown berry right out of the patch. Come out and taste them for yourself.
Cheers,
Chris