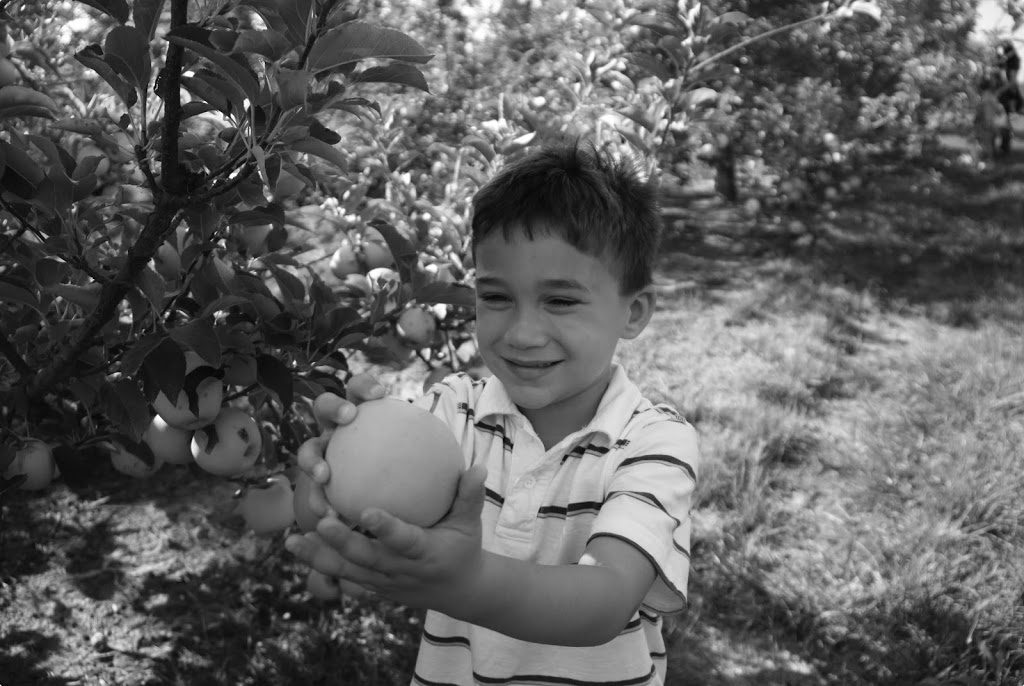 Some friends met me out at Eckert's today to do a little early morning apple picking with the kids – it was such a beautiful morning and a great time to catch up with good friends!  The kids loved the tractor and wagon ride and the moms loved visiting. (Isn't he sweet – Brennan found the perfect apple!)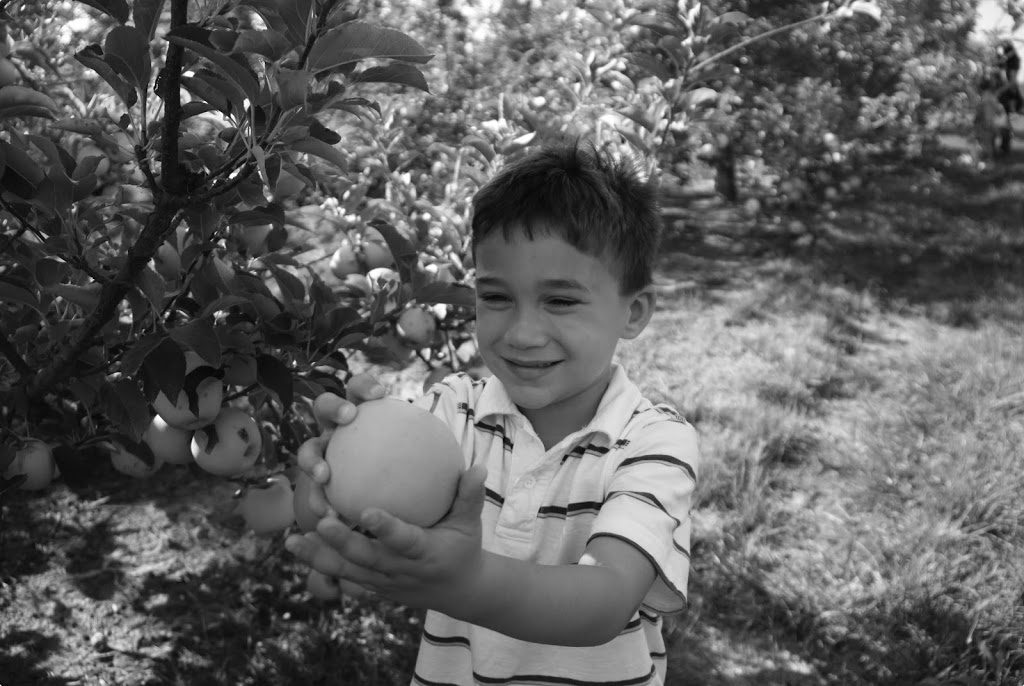 The deal got even sweeter when my friends learned that Eckert's is currently running an apple special (pick one pound at regular price, get one pound free – this special is valid through 9/9/12). When we got out to the orchard everyone was so excited that both Jonathan and Golden Delicious apples were available for picking – the crop is plentiful. 
As I headed into work after a very fun morning, I debated what recipe we would make first – I settled on one of my favorites – Apple Crisp.  I would love to hear some of your favorite apple/fall recipes – feel free to share them with me at eckert-info@eckerts.com. Enjoy!
Eckert Apple Crisp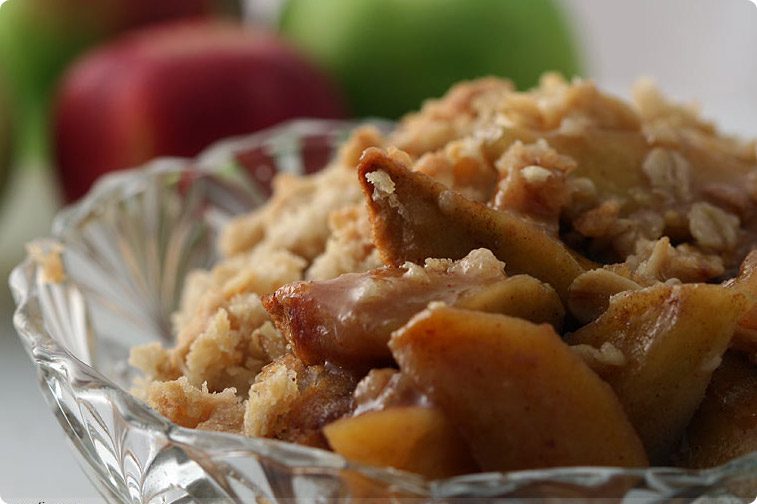 4 large Golden Delicious apples, peeled and sliced 1 cup sugar, divided 1/2 cup butter or margarine 3/4 cup quick-cooking oats 1/2 cup flour 1/2 cup almonds or pecans, chopped Eckert's Custard (optional)
Directions: Preheat oven to 350 degrees F.  Combine apples and 1/2 cup sugar in 8-inch square baking pan.  Mix butter, oats, flour, remaining 1/2 cup sugar, and nuts; sprinkle over apples.  Bake 1 hour or until topping is browned and apples are tender.  Serve warm with Eckert's Custard.