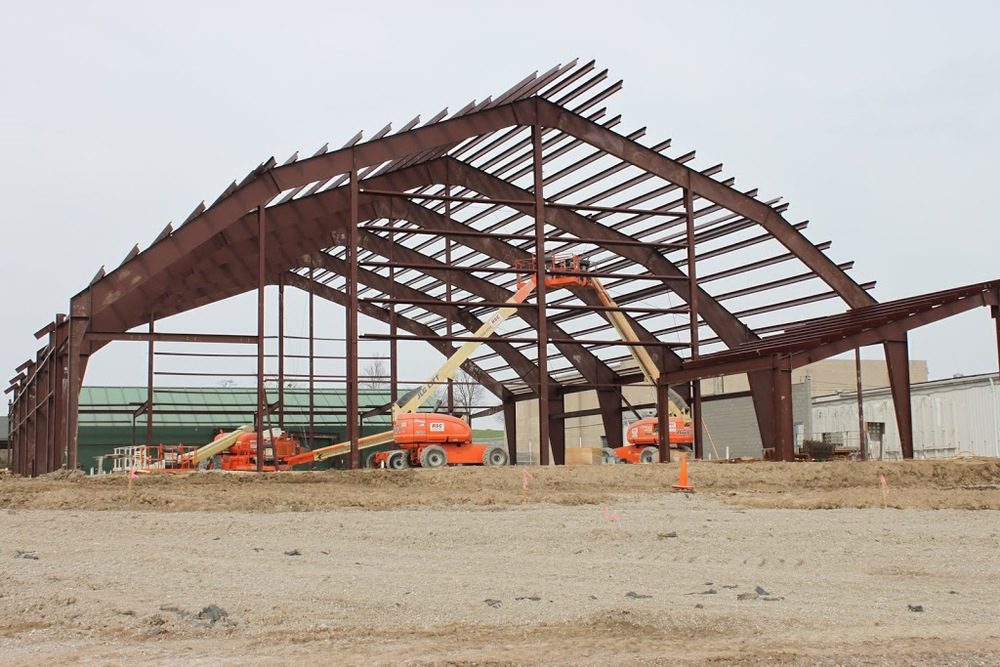 Now that our expansion project is starting to take shape we have found that our customers have a lot of questions, so we of course want to give you the answers:
So what is that going to be?
That my friends, is our soon-to-be new Country Store we've been talking about. This new facility will boast expanded retail space for local produce, locally raised beef and pork in a fresh meat shop, specialty foods, an expanded bakery and a 1200 square foot cooking and workshop classroom.
When will the new store open?
The new store will celebrate its grand opening in early July.
What's going to happen where the old store is?
Some of the building will be demolished, but the majority of it will stay intact and will be renovated to expand our Country Restaurant by 180 seats, doubling our current seating capacity. This renovation will bring our expansion project to its conclusion in September 2010.
Now for the most asked question of all…
What's happening with the white house on the property?
That is Aunt Juanita's house which now sits vacant. We will unfortunately be losing this house due to some changes required by the
Illinois Department of Transportation
. Due to traffic patterns and safety precautions, IDOT has requested we move our entrance further away from the traffic light at the intersection of Greenmount Road and Highway 15. It is an unfortunate loss, but we recognize that safety has to be our top priority.
While we will miss Aunt Juanita's house and cherish all the family memories made there, the Eckert family continues to make investments into what we call the "House on the Hill". The house is considered the original Eckert family home on Turkey Hill and has been in existence over 100 years. Fourteen years ago, the
St. Clair County Historical Society
cited the home has a historical landmark. We will continue the tradition of upkeep, maintenance and renovation to ensure this part of the Eckert heritage remains standing for another 100 years and hopefully many more.