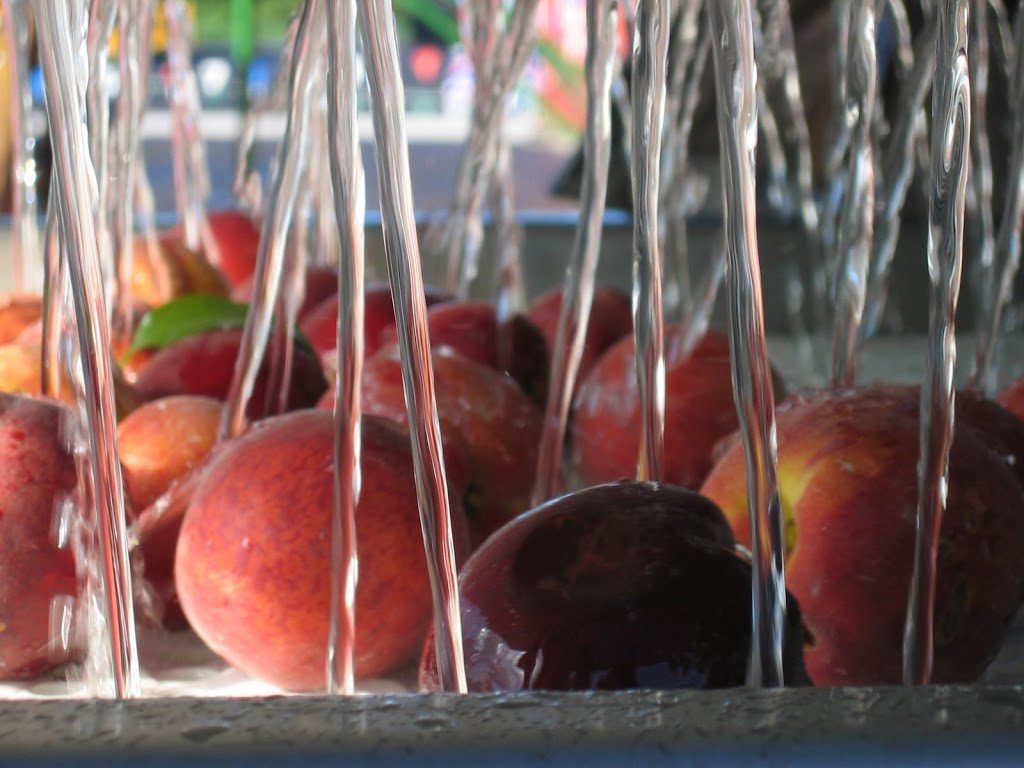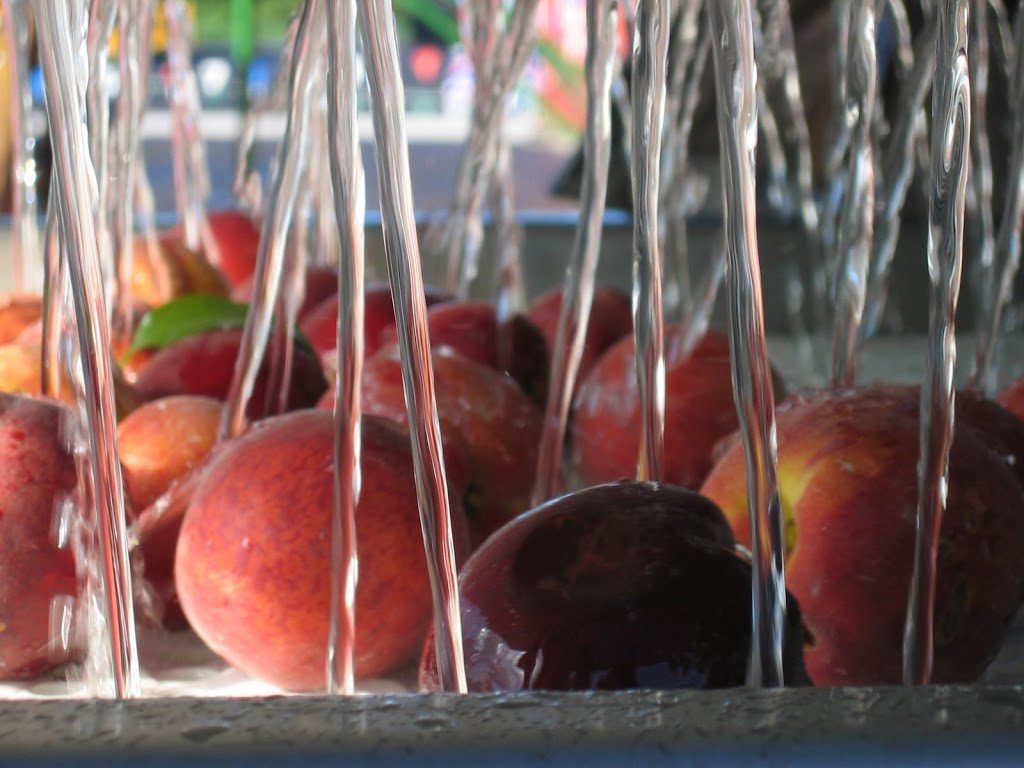 As we always say at Eckert's, the freshest, best tasting peach is when it is eaten right after being picked from its branch. Much to everyone'e dismay, this is not the way we typically get to enjoy our peaches. Many people ask us how our peaches still taste so sweet and fresh even when purchased from our store, so we thought we would let you in on our little secret.
Eckert's peaches are left on the tree longer, in order to maximize sweetness and flavor. The longer a peach hangs on the tree, the more sugar it produces. Once the peach is picked, all sugar production subsides. We have the advantage of tree-ripening, because all of our peaches are sold locally. Peaches that are shipped long distances have to be picked earlier, so they will not bruise and blemish. While these peaches might look pretty, they are usually not near as sweet because of being harvested prematurely.
After the peaches are handpicked at Eckert's, our hydrocooling process removes the "field heat" by flooding the fruit with large volumes of chilled water. This technique halts the ripening process so that our peaches can travel to our farms and stores in perfect condition.