We're back and hopefully better than before! We felt like we weren't quite hitting it when it came to blogging, so we have re-thought our strategy and decided the thing we LOVE and are most passionate about is food. Fresh and Flavorful! We are committed to bringing you some of our most favorite recipes – we hope that you love them as much as we do.
We just made this recipe in a cooking class a week or so ago and everyone was crazy about it – Enjoy!
Red Wine Reduction Sauce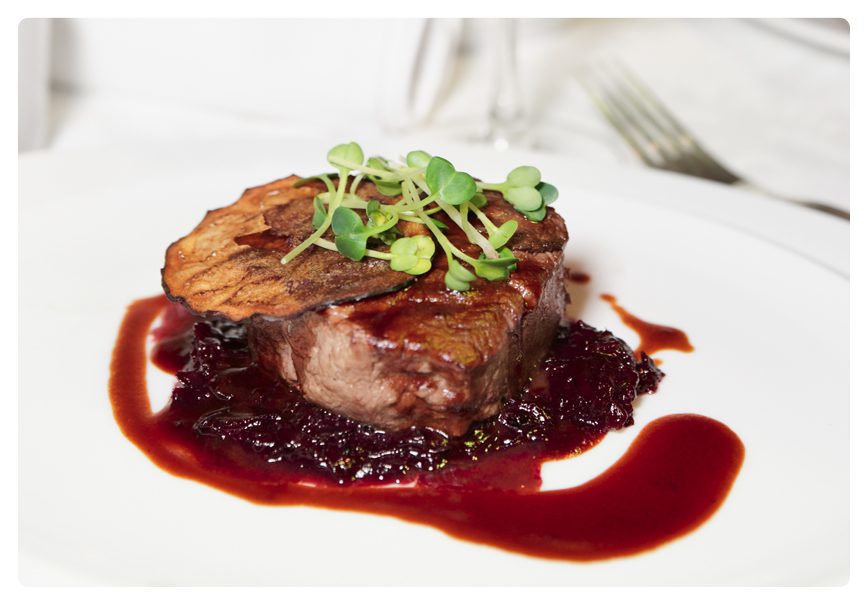 Ingredients:
3 Tbsp Extra Virgin Olive Oil
6 Tbsp cold unsalted butter
1 onion thinly sliced
1 Tbsp minced garlic
1 tsp dried oregano
1/4 cup tomato paste
2 1/2 cups dry red wine
(Rhone, Beaujolais, or Bordeaux)
Directions:
Preheat grill to medium high heat. Season steaks with salt and pepper and drizzle with olive oil. Grill to desired doneness about 5 minutes on each side depending on the steaks you have chosen. Transfer to a cutting board. Tent with foil and let stand 10 minutes. Meanwhile, melt 2 Tbsp of butter in a large saucepan over medium-high heat. Add the onions and saute until tender, about 5 minutes. Season with salt. Add garlic & oregano. Saute until fragrant. Do not burn (approximately 30 seconds). Stir in the tomato paste and cook for about 2 minutes, stirring constantly. Whisk in the wine. Simmer until sauce reduces by half, stirring occasionally (approximately 10 minutes). Remove skillet from heat and strain the sauce into a bowl, pressing the solids to extract as much liquid as possible. Discard the solids. Return the sauce to the saucepan and bring back to slow simmer. Cut the remaining butter into small (1/2 inch) chunks and whisk in the sauce a little at a time. Season the sauce to taste with salt and pepper. Drizzle sauce over the steaks and serve.
Also, please share your feedback, suggestions or any recipes that top your list – we love trying new things!
Cheers!