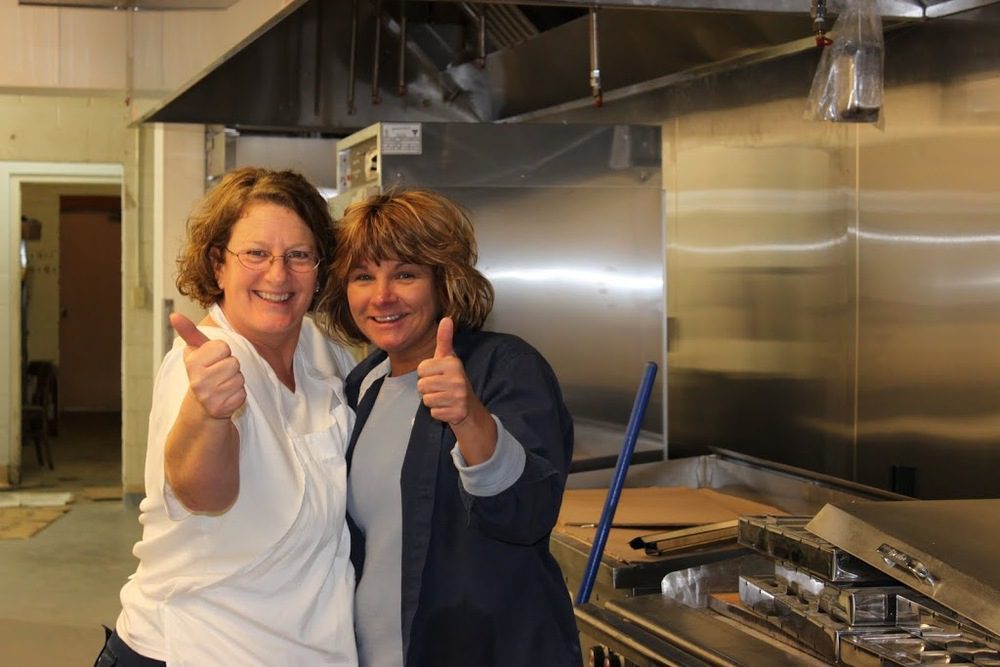 "After being closed for three weeks due to construction of the new kitchen, we are up and running again. The kitchen looks fantastic, bright and shiny. We have new appliances, a new dishwasher and a lot more space to work in! All the construction workers did a fantastic job in a short amount of time and we are forever grateful for their hard work. Now we are starting to look forward, anxiously anticipating the restaurant expansion, which will take place once the current Country Store is vacated in July. We can't hardly wait to open these new doors to our customers this coming September!"
– Jean, Restaurant Manager
What would a new kitchen be without some new menu items? Beginning in Feburary, we will be offering lunch specials that are as squeaky new as everything else in the kitchen:
Fried Egg and Bacon Sandwich – two fried eggs, thick sliced bacon, lettuce, tomato and American cheese, served on freshly baked sourdough toast.
West Coast Rueben
–
Boar's Head
Ovengold Turkey and Tavern Ham, Swiss cheese and house made coleslaw served on toasted rye bread.
Chicken Pesto Sandwich – A grilled chicken breast topped with provolone cheese, lettuce, tomato, sweet vinaigrette and pesto mayo.
French Dip Au Jus – Tender roast beef served on a fresh baguette with a side of Au Jus.
Bottomless Bowl of Soup – Thaw out your appetite with homemade soup that keeps coming and coming.
In addition to the new lunch specials, we are also offering daily Construction Deals, available to you, as well as the construction crew:
Mondays – FREE Drink with Lunch Special
Tuesdays – $1 Appetizer with Meal
Wednesdays – $1 Dessert with Meal
Thursdays – FREE Soup or Salad with Lunch Special
Fridays – FREE Drink with Lunch Special
Keeping true to Eckert tradition, the Country Restaurant isn't just about dining, but creating memories, which is why we offer various special events:
February 8th and 22nd – Bunko at 6:30pm
February 12th – Murder Mystery Dinner Theatre at 6pm (reservations required)
February 14th – Valentine's Breakfast with Your Sweetheart
If you have any questions or would like to make reservations, please call the Country Restaurant at (618) 233-0513 x3. We look forward to seeing you and your family soon!
Bring this posting to the Country Restaurant and receive a FREE entree, when you purchase an entree at regular menu price. Offer valid through January 31, 2010. Not valid with any other offer. Limit one coupon per customer per table.