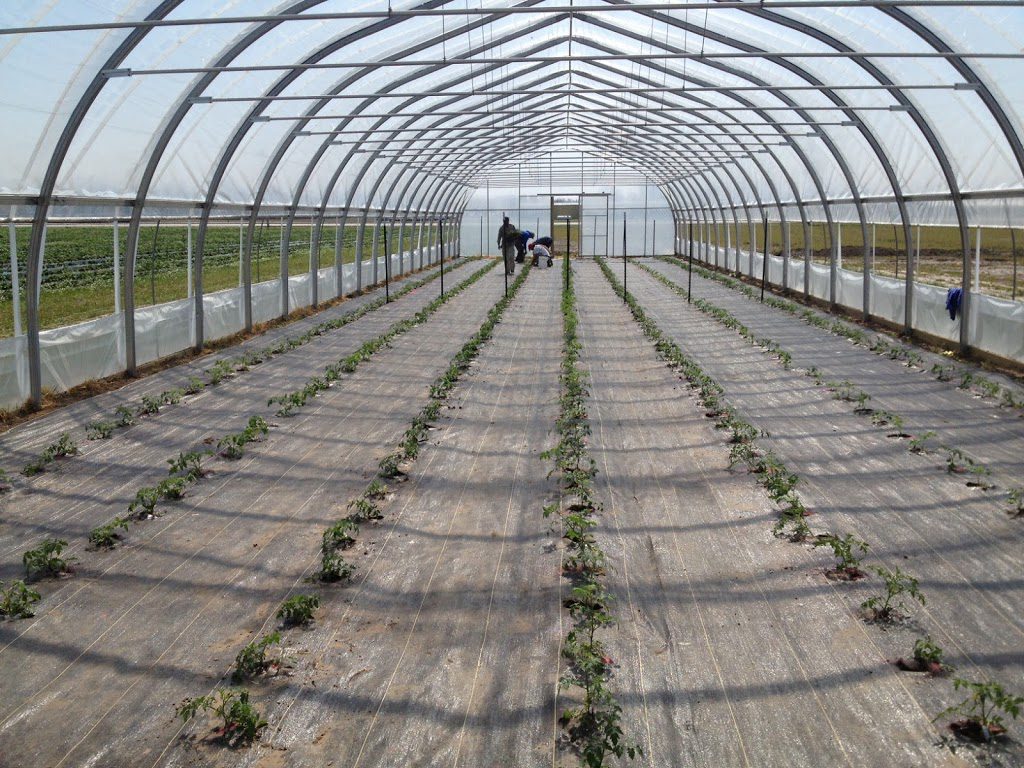 My mouth is watering at the site of newly planted tomatoes! This year, we will be harvesting our first crop of "high tunnel" tomatoes here at Eckert's. In this covered environment (see photograph), we expect to have ripe tomatoes in early June. That is music to my ears! In anticipation of the arrival of homegrown tomatoes, I celebrated this week by making one of my favorite tomato side dishes called Very Sherry Cherry Tomatoes. I love this recipe because it can be made with grape tomatoes when you don't have access to homegrown tomatoes.
Very Sherry Cherry Tomatoes
3 large garlic cloves, finely chopped
1 small onion, finely chopped
2 cups (1 pint) cherry or grape tomatoes
2 Tbs. sherry vinegar or balsamic vinegar
1/2 tsp. crushed red pepper flakes
Preheat oven to 375 degrees. Heat skillet to medium-high heat. Add olive oil, garlic and onions. Sautée 2 to 3 minutes, then add tomatoes. Turn tomatoes to coat. Add vinegar, sugar, red pepper and salt to taste. Toss to coat tomatoes. Roast in oven 18 to 20 minutes or until soft and browned.