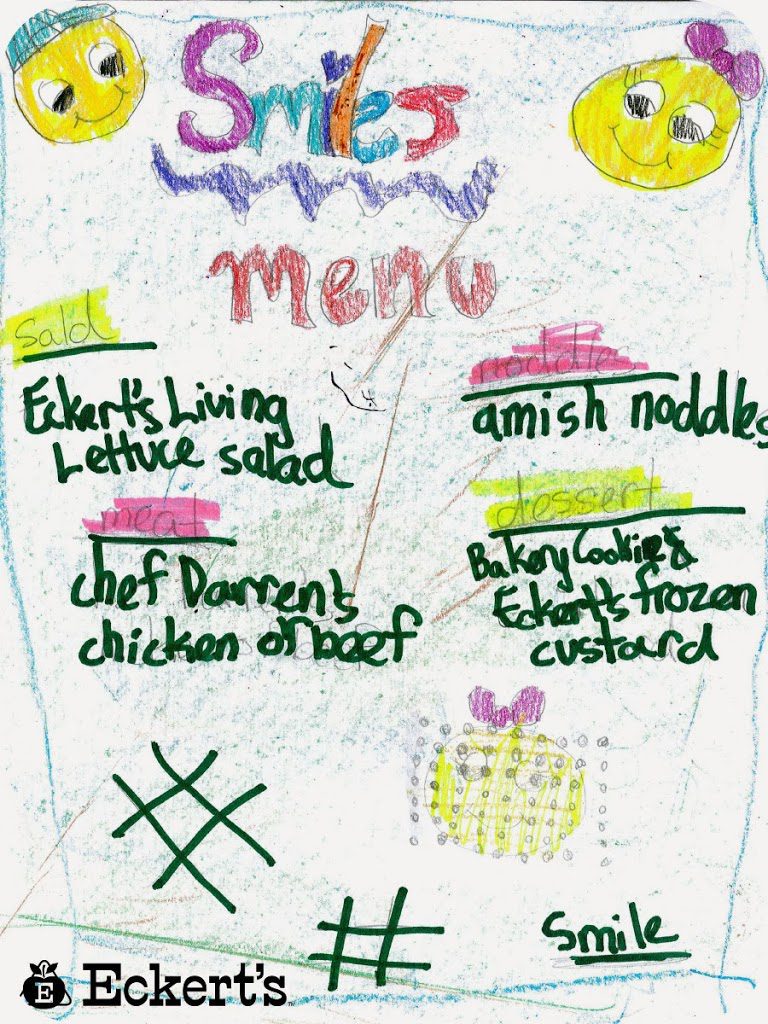 Ella (who is 10 today) and Theo (age 6) started a tradition last fall of serving dinner to Chris and I. Ella named their dinner service "Smiles". She creates a menu highlighting easy to prepare foods from Eckert's deli, bakery and produce departments. Tonight's menu featured Eckert's Homegrown Lettuce with Grandma Barb's Dressing, a choice of Chef Darren's chicken or beef with Amish noodles and an iced cookie and frozen custard for dessert.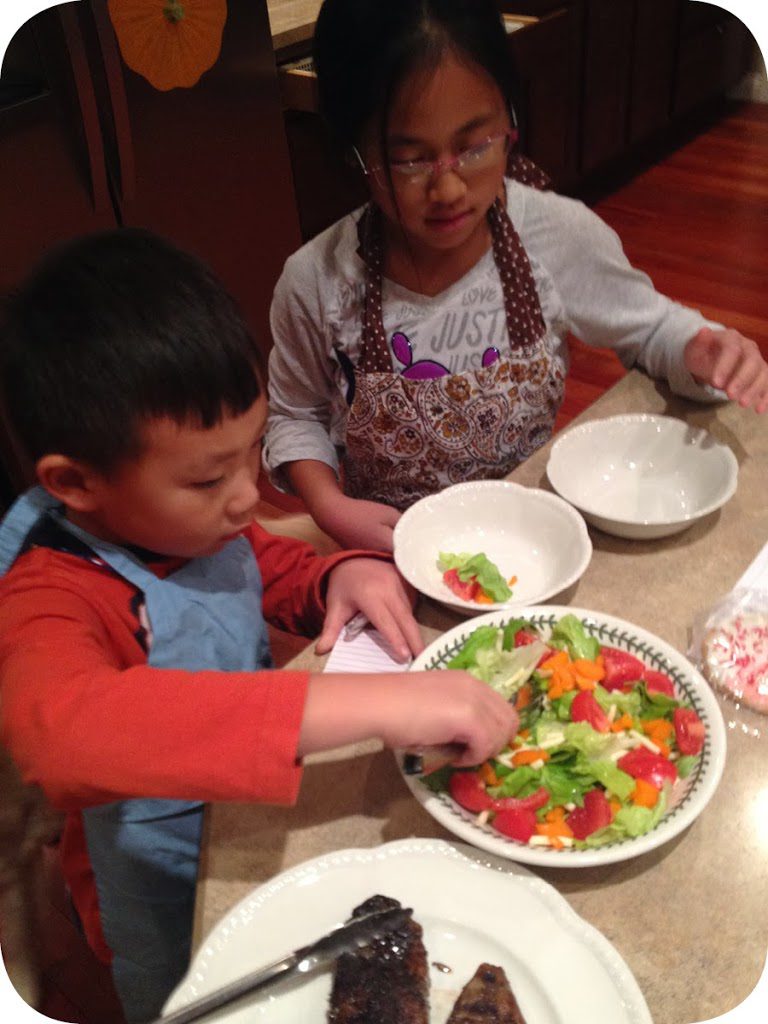 The first step for our pint-sized staff is to find the perfect apron. Theo must have an apron with a pocket so he has a place to keep his pen and pad- too funny! Next orders are taken from Ella's custom menu. As the main course reheated in the microwave, the kids prepared the salads. Once the salads and main courses were served, Theo claimed it was time for a "worker break" and they joined us for dinner.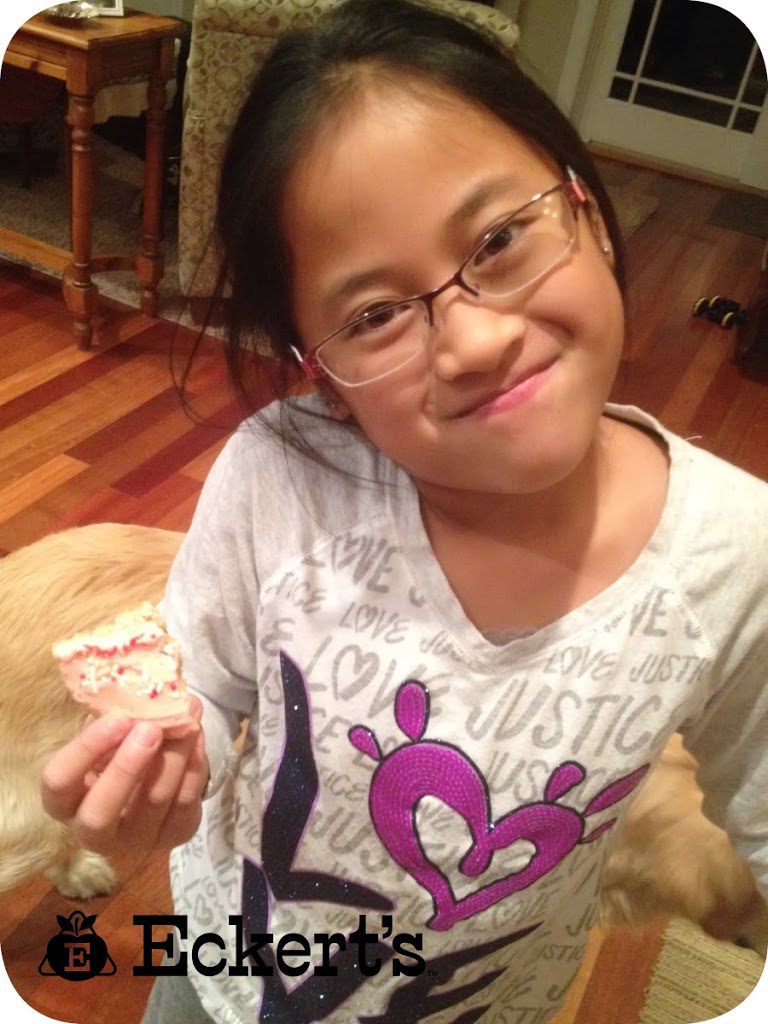 As for dessert… our wait staff got a little excited and ate the iced cookie so we missed out on that.  Luckily, there was plenty of Eckert's Frozen Custard to go around.
This has become a fun monthly dinner tradition for our family. It gives the kids a chance to work together on meal planning, serving and clearing the table. Chris and I enjoy being guests in our own home. Hope you will give it a try with your kids or grandkids soon!
Eat well this Valentine's Day, Angie