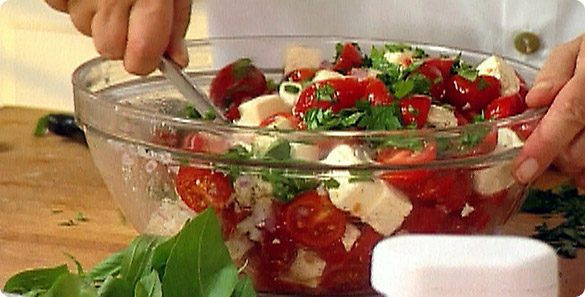 My family stopped by Jill Eckert Tantillo's house on the Fourth of July to celebrate and let the kids splash around in the pool.  Of course, the food was plentiful and as delicious as ever!  Jill loves trying new recipes and this is one that I haven't had before, but fell in love with right away!  I must say, it is the perfect addition to any backyard barbecue this summer.  Enjoy!
Tomato Feta Salad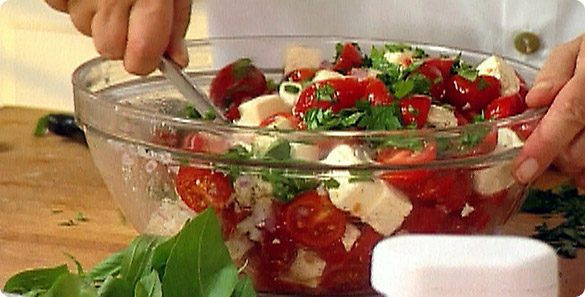 Ingredients: 4 pints grape or cherry tomatoes, halved 1 1/2 cups small-diced red onion (2 onions) 1/4 cup white balsamic vinegar 6 tablespoons good olive oil 1 tablespoon kosher salt 1 teaspoon freshly ground black pepper 1/4 cup chopped fresh basil leaves 8 oz feta cheese, crumbled Directions:
Place tomatoes in a large bowl. Add the onion, vinegar, olive oil, salt, pepper, basil, and toss well. Gently fold feta into the salad and serve at room temperature. Makes 12-14 servings.