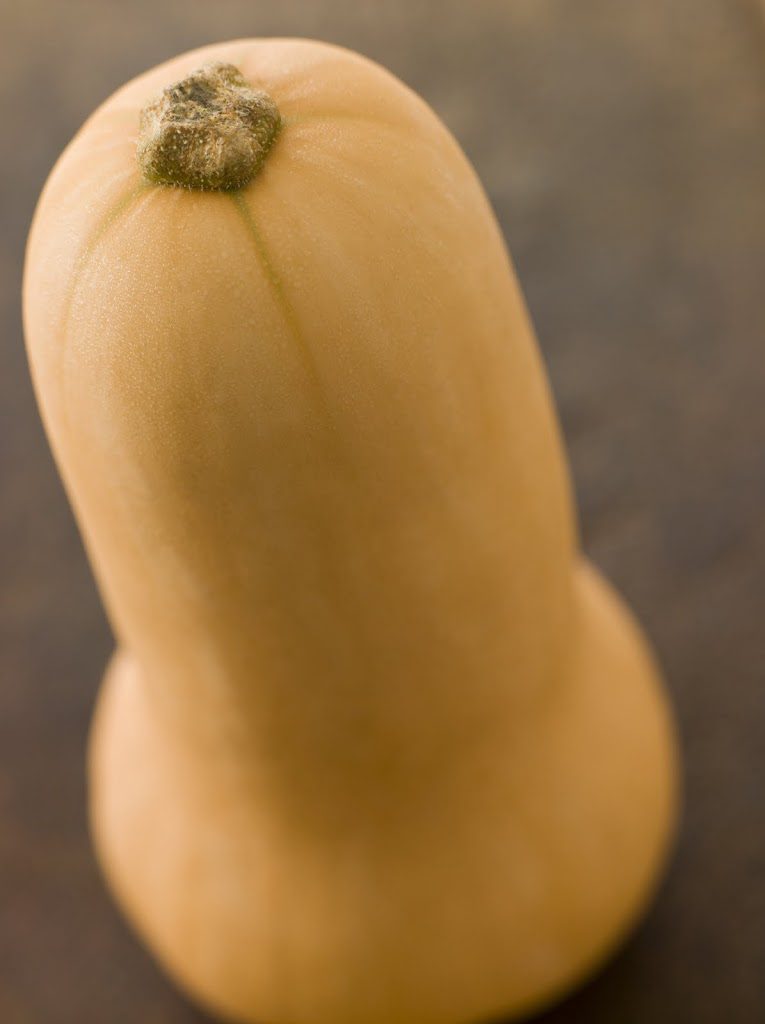 The air is crisp, the days are getting shorter, and the pumpkin patch is open. These are the three sure signs that winter squash is now in season.
The term winter squash can be somewhat deceiving. Winter squashes are members of the gourd family whose mature fruit is harvested in autumn. They are referred to as a winter squash, because they can be stored whole for a few months in a cool basement or cellar.
Basic Squash Preparation
Here are a few general guidelines that can be followed for preparing winter squash, regardless of variety:
1. Wash squash under cool running water until all dirt has been removed.
2. Using a cleaver or large knife, cut the squash in half (lengthwise or crosswise) and remove the seeds and stringy fibers from the cavity with a spoon. Winter squash can be difficult to cut so it is sometimes easier to bake the squash first for 25 or 30 minutes or microwave on high for 5 or 10 minutes and let stand for a few minutes before trying to cut it in half.
3. Once the squash is cut in half and seeds removed, it can be quartered, cubed or sliced if required. Otherwise, cook squash as directed.
If the squash is going to be cooked whole, be sure to pierce the skin in several places to allow steam to escape.
To Roast:
Preheat oven to 350 degrees, place squash cut-side down in a pan, pierce skin several times and bake 50 to 120 minutes.
To Microwave:
Wrap squash in plastic wrap and microwave for 15 to 20 minutes.
Serving Recommendations:
Serve with 1 Tbsp of butter and a 1/2 tsp of brown sugar.
Butternut squash
is most popular for soup, with a sweet, nutty flavor similar to that of sweet potatoes.
Butternut Squash Soup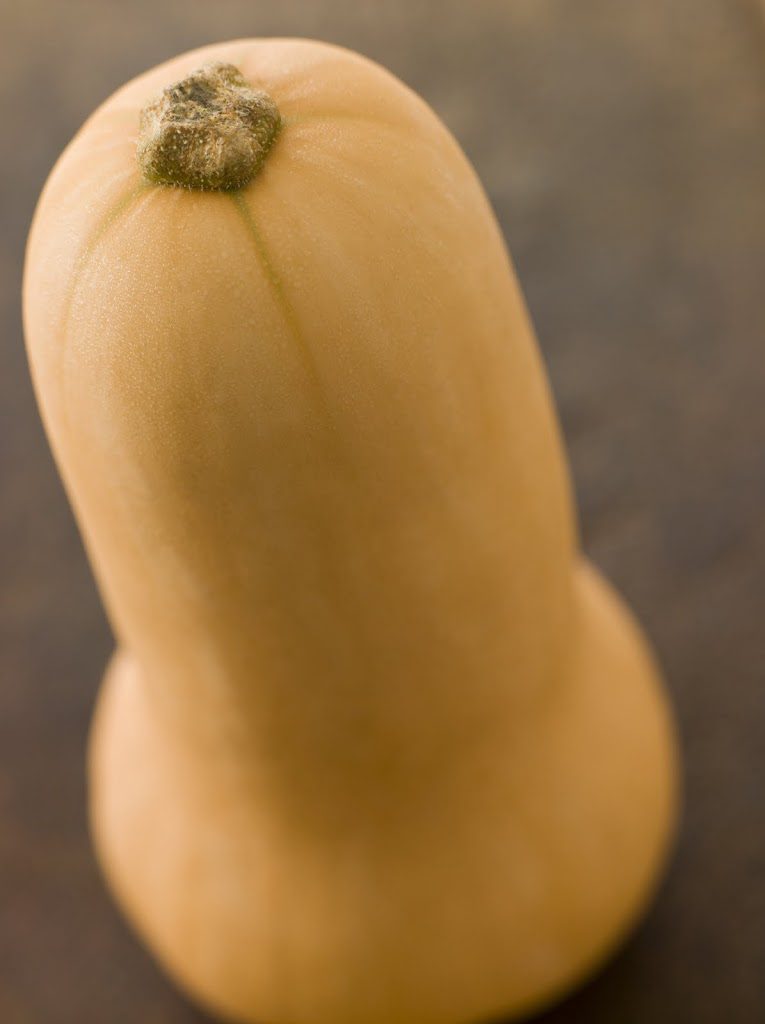 6 Tbsp chopped onion
4 Tbsp margarine
6 cups peeled/cubed butternut squash
3 cups water
4 cubes chicken bouillon
1/2 tsp dried majoram
1/4 tsp ground black pepper
1/8 tsp ground cayenne pepper
2 (8 oz) pkgs cream cheese
In a large saucepan, saute onions in margarine, until tender. Add squash, water, bouillon, majoram, black pepper and cayenne pepper. Bring to boil; cook 20 minutes or until squash is tender. Puree squash and cream cheese in a blender or food processor in batches until smooth. Return to saucepan and heat through. Do not alow to boil.
When cooked, the flesh of the
Spaghetti squash
is noodle-like.
4 oz Mozzarella
1 jar spaghetti sauce
2 tsps dry basil
Preheat oven to 350 degrees. Slice squash in half and place flesh-side down in a baking dish. Add 1/4 inch of water. Bake for 40 minutes, or until tender and remove. Rake squash with a fork, creating "spaghetti" strands. Spoon on sauce, mozzarella, and basil. Place back in oven and bake until cheese begins to bubble. Serve warm.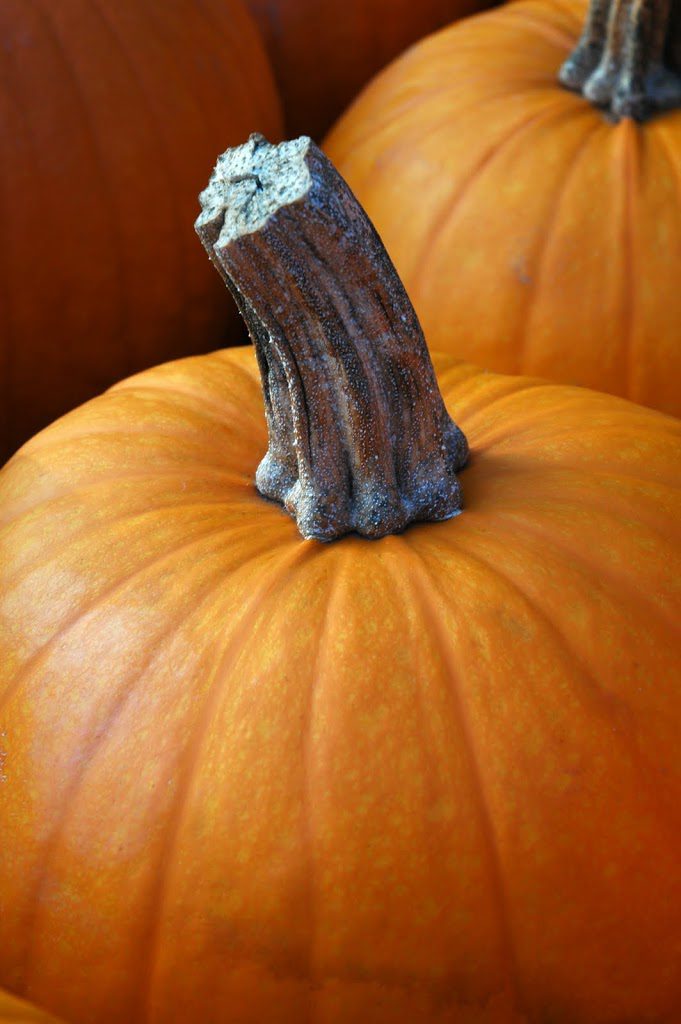 Pie pumpkins
, sometimes referred to as sugar pumpkins, are smaller in size and have a sweeter, firmer flesh than their jack o' lantern counterparts. While larger pumpkins used for carving are edible, their flesh tends to be bland and watery.
You can transform an uncooked pumpkin into puree by either a baking, boiling or microwave method. A four pound pie pumpkin should yield about 1 1/2 cups of mashed pumpkin. This puree can be used in all your recipes calling for canned pumpkin.
Here are some step-by-step directions for baking your pumpkin:
Cut the pumpkin in half and discard the stem section and stringy insides. In a shallow baking dish, place the two halves face down and cover with foil. Bake in a preheated 375 degrees oven for about 1 1/2 hours. Once the baked pumpkin has cooled, scoop out the flesh and puree in a food processor or mash with a potato masher.
Squash is a great way to bring some fall flavor to the dinner table. We welcome you to share some of you favorite fall recipes!