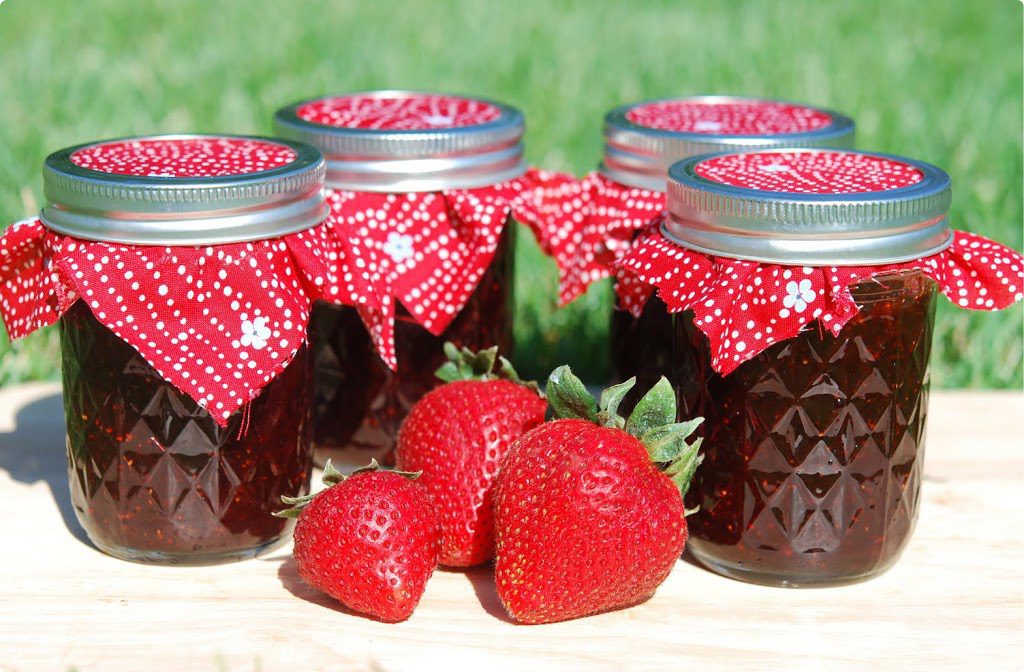 Since pick-your-own strawberries will be coming to an end very soon my kids and I decided to pick a few more berries and turn them into jam.  I use this recipe every year because it is so easy to follow and there is no boiling water involved. My kids also love this recipe since they can help me make it and enjoy fresh picked strawberries all year long!
Strawberry Freezer Jam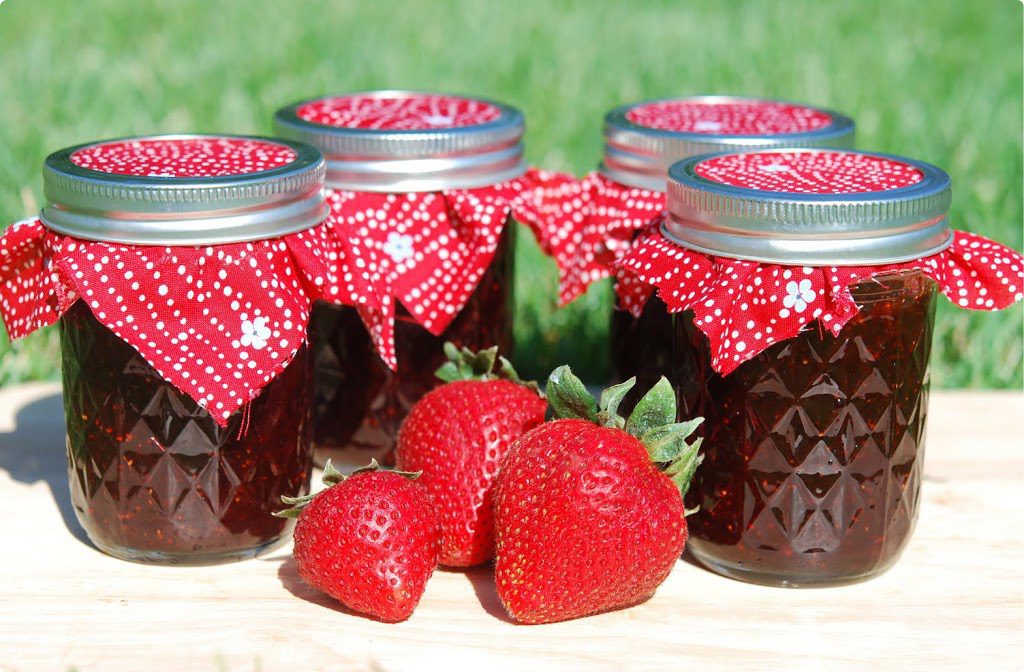 Ingredients:
4 cups of crushed strawberries (about 4 pounds)
1 package No Cook Freezer Jam Fruit Pectin
1 1/2 cups sugar
5 (8oz.) freezer safe jars
Directions:
In a large mixing bowl, stir in crushed fruit and sugar until well blended. Let stand 10 minutes. Gradually stir in pectin into mixture. Stir 3 minutes longer. Ladle jam into clean jars to fill line. Twist on lids. Let stand until thickened about 30 minutes. Refrigerate and consume within 3 weeks or store for up to 1 year in the freezer.