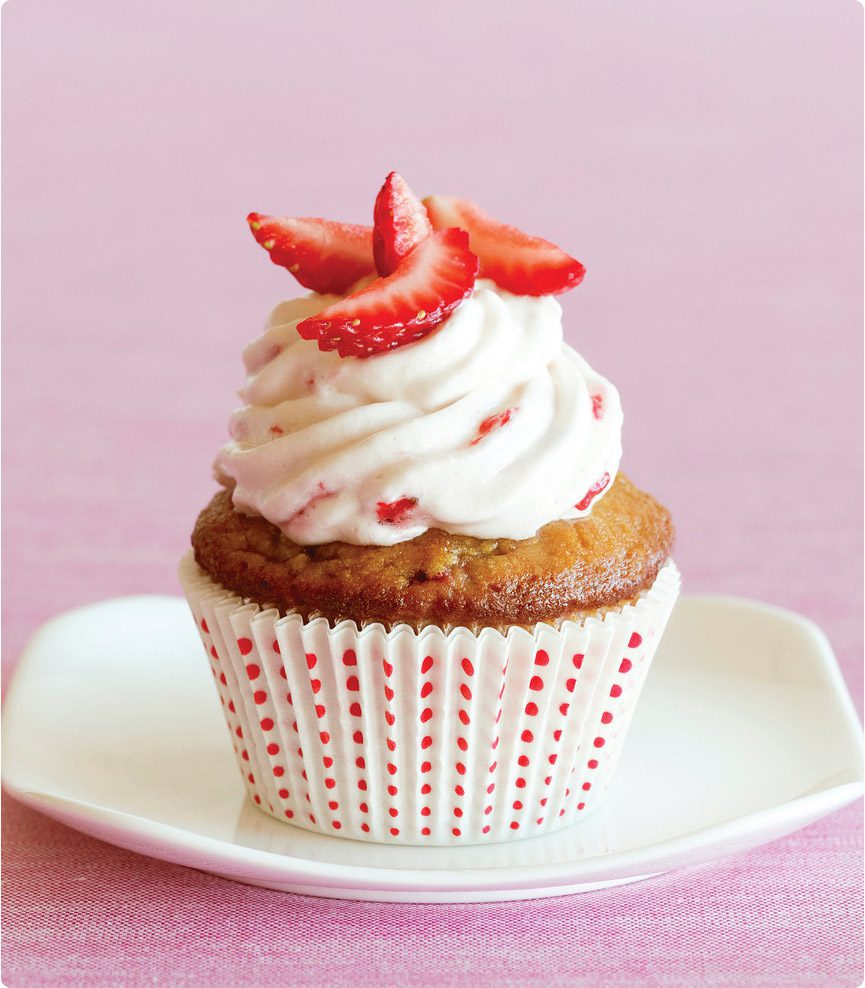 This past weekend my family and I took advantage of the pick-your-own strawberry sale and now we have tons of huge juicy berries.  Last night I made these delicious cupcakes using some of our hand picked berries in the batter – AMAZING!  My kids will be so excited to see these in their lunch sacks this afternoon.
Strawberry Cupcakes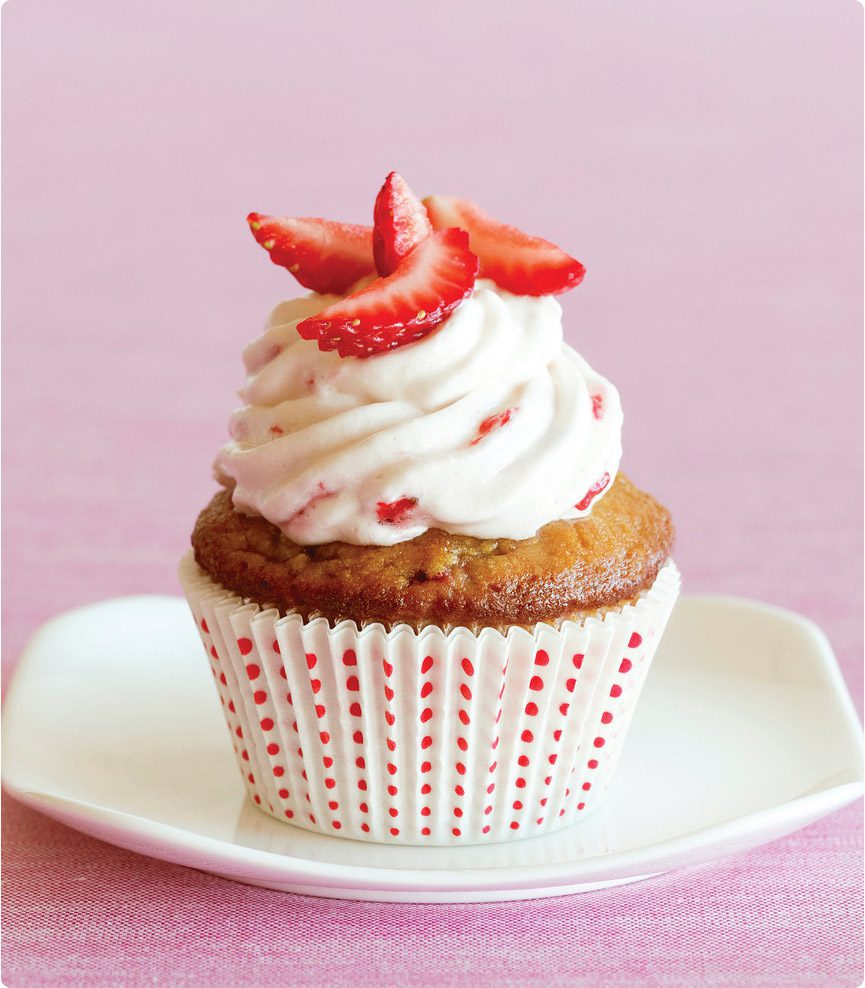 Ingredients:
2 1/2 cups all-purpose flour
1 teaspoon baking soda
1/4 teaspoon salt
1/3 cup lowfat buttermilk
1/4 cup canola oil
1 teaspoon pure vanilla extract
1 1/2 cups granulated sugar
1/2 cup unsalted butter (1 stick), softened
1 large egg
1 cup finely chopped fresh strawberries
Directions:
Preheat oven to 350F.  In a medium bowl, stir flour, baking soda, and salt until well blended.  In small bowl, combine buttermilk, oil and vanilla.  In a large bowl, with mixer at medium speed, beat sugar and butter 3 minutes or until light and fluffy.  Add eggs 1 at a time scraping bowl occasionally with rubber spatula.  Reduce speed to low.  Alternately add flour mixture and buttermilk mixture and beat just until combined, occasionally scraping bowl.  Fold strawberries into batter.  Line 24 standard muffin cups with paper liners.  Spoon batter evenly into cups.  Bake 22 to 24 minutes or until wooden pick inserted in center of cupcakes comes out clean, rotating pans between upper and lower racks halfway through baking.  Cool cupcakes in pan on wire rack 20 minutes.  Remove cupcakes from cups to wire rack to cool completely before frosting.