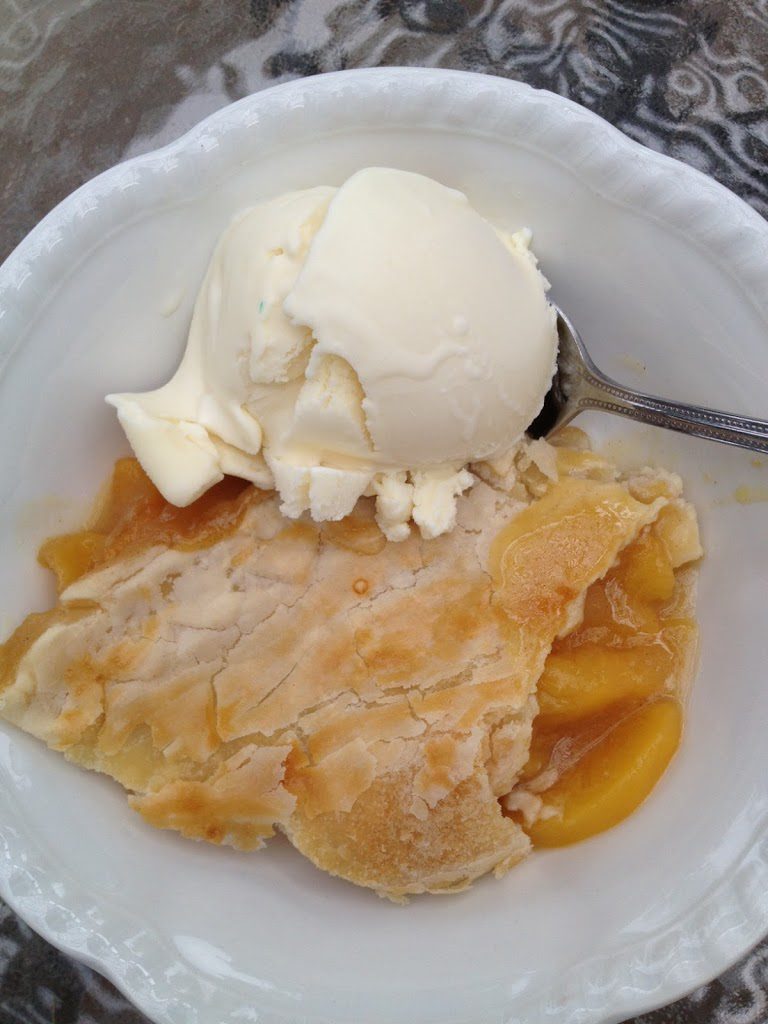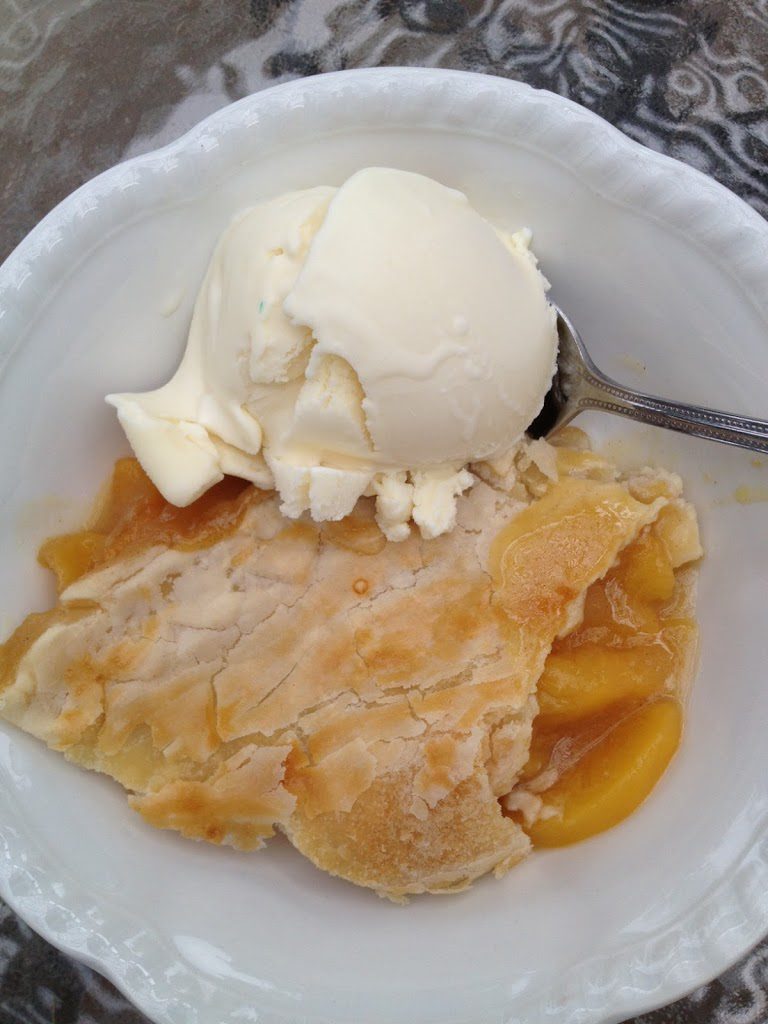 A few years ago, I met Food Network TV Star and Chef, Tyler Florence, at a buying show in Atlanta. I was one of the lucky winners who received 2 free cookbooks- one autographed to me and one for Jill! Last night I made a modified version of his Bourbon Peach Cobbler from the cookbook.
I took a shortcut on the crust and used Eckert's pie crust instead of his topping recipe. I am sure his is delicious but I was in a bit of hurry!
So, I used the same technique for cooking the peaches in a cast iron skillet. You can also use a regular oven-safe skillet. Chris and I are fortunate to have his grandma's seasoned cast-iron skillet so I put that to use.
I mixed white and yellow fleshed peaches because I had them both on hand. Look how beautiful they look together! And of course, we served it with
. Thanks for the inspiration Tyler!
Eat well this summer,
Angie
4 Tbs butter 7 Fancy (large) Eckert's peaches, peeled and sliced ¼ cup whiskey ¾ cup granulated sugar 2 Tbs corn starch ½ tsp cinnamon 1 Eckert's Pie Shell, thawed 1 egg, scrambled
Preheat oven to 375 degrees. Melt butter in a 12" cast-iron or oven safe skillet. In a large bowl, combine peaches, whiskey, sugar, corn starch and cinnamon. Stir gently to incorporate. Pour peach mixture into the skillet and simmer over medium heat for 5 minutes or until thickened. Turn off the heat. On a floured surface flatten the sides of the pie shell to form a 12" circle using a rolling pin or your hands. Cut 2-3 vents in the center of the shell. Top the peaches with pie crust and brush with about a tablespoon of the egg. (The crust may not reach the edges of the skillet but that is okay.) Bake for 25-35 minutes or until the crust is golden brown. Serve from the skillet.