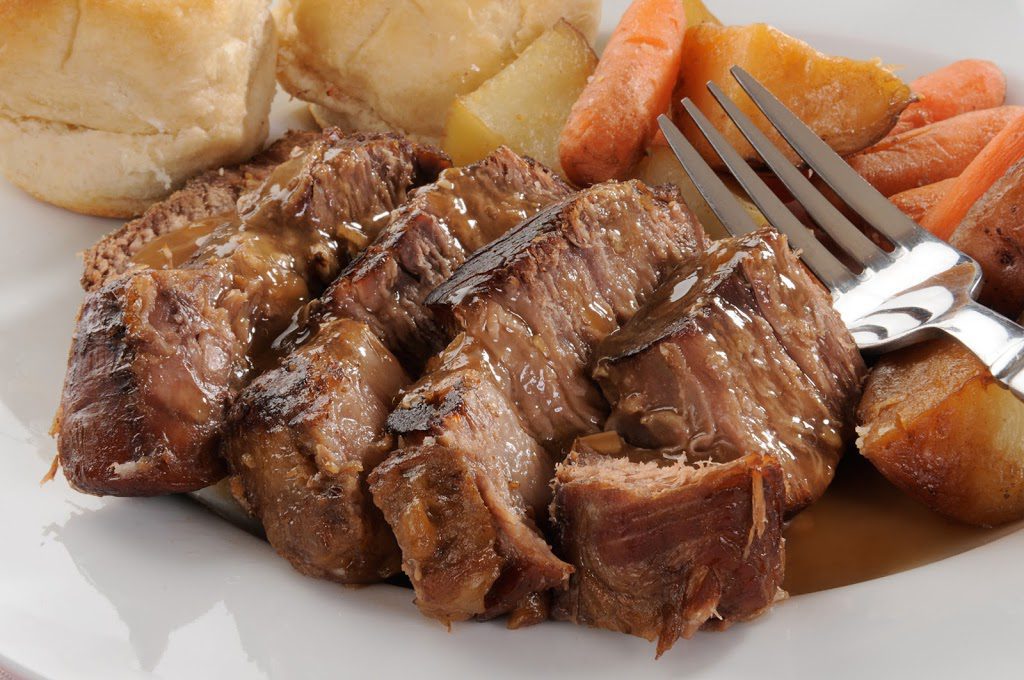 Colder, shorter days inspire me to make comfort foods. A couple weekends ago, I made Grandma Ruth's Pot Roast and it was a hit with the whole family. Our house smelled delicious all afternoon and we had enough leftovers for another dinner later in the week. The beef is so tender you can hardly believe it.
Life certainly gets hectic around the holidays. I love this recipe because it helps keep our family focused on taking time to eat a traditional meal together around the dinner table.
Ruth's Country-Style Pot Roast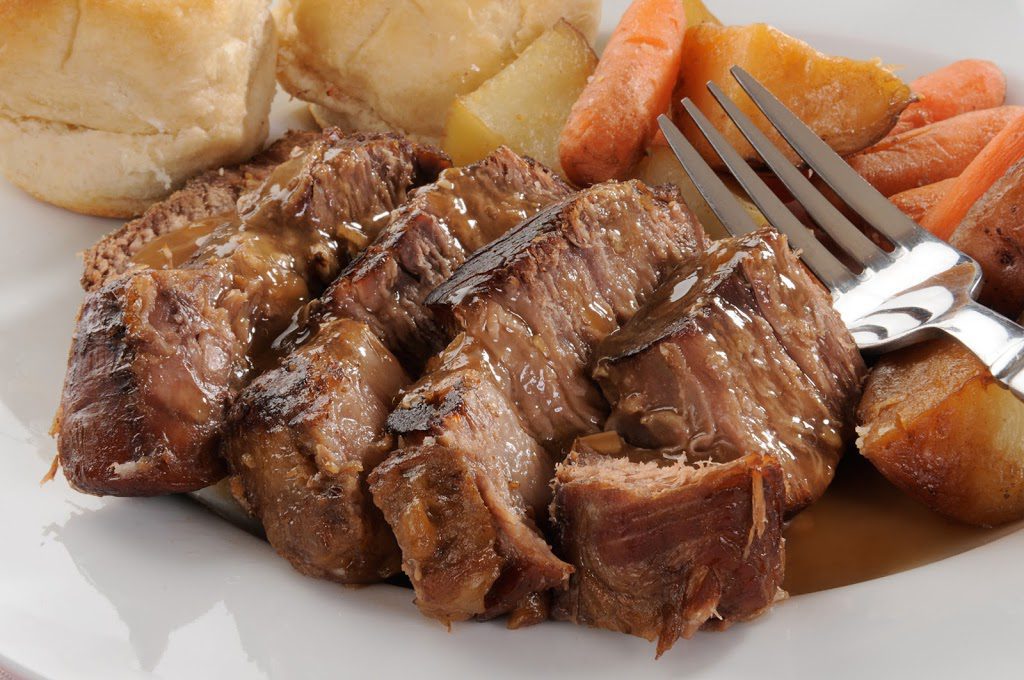 3 lb arm roast
Salt and pepper to taste
Flour, enough to dredge the roast
1 Tbsp vegetable oil
1 Tbsp butter
1 yellow onion, peeled and quartered
1 cup red table wine
2 cups chicken broth
Preheat oven to 325 degrees. Bring the arm roast to room temperature, then rub generously with salt and fresh cracked pepper. Dredge in flour. Heat Dutch oven over high heat. Add butter and vegetable oil to the pan. When butter is melted, add roast. Brown roast on each side for 3 to 4 minutes or until nicely browned. Remove from pan and set aside.
     Reduce heat to medium and add onions to the pan, sauté for 3 to 5 minutes. Remove onions from the pan and place on the roast. Pour wine in the empty pan to deglaze. Stir with wooden spoon to loosen browned bits on the bottom of the pan, simmer for 5 minutes. Add 2 cups of chicken broth. Return roast and onions to the pan. Fill the pan with additional water if needed to bring the liquid level up half-way of the roast. Cover with lid.
Place Dutch oven in the oven for 2½  to 3 hours or until the meat pulls easily. Serve with Amish noodles.
      Note: Cubed potatoes and carrot slices can be added within the last 45 minutes of roasting if desired.