We couldn't be more excited than to announce that we now have Homegrown Strawberries available for purchase in our Country Store. We love all of our homegrown crops, but it is especially exciting when the first crop of the year rolls into the Country Store! Having homegrown strawberries in the middle of April is unheard of, which is another reason we are so thrilled. At this point we are anticipating that we will begin pick-your-own strawberries by May 5th – stay tuned to our email updates and facebook page for the most current crop information.
With all of that being said, I had to make this family favorite and YES…my kids still love it. Really, what's not to love about fresh strawberries and whipped cream?!? As much as my family loves this dessert, I love the fact that I can also just slice homegrown strawberries and put them on my kid's plate and they are always the first thing gone – they really are sweet, delicious and ready for snakcing on. Enjoy!

Ruth Eckert's Strawberry Glazed Pie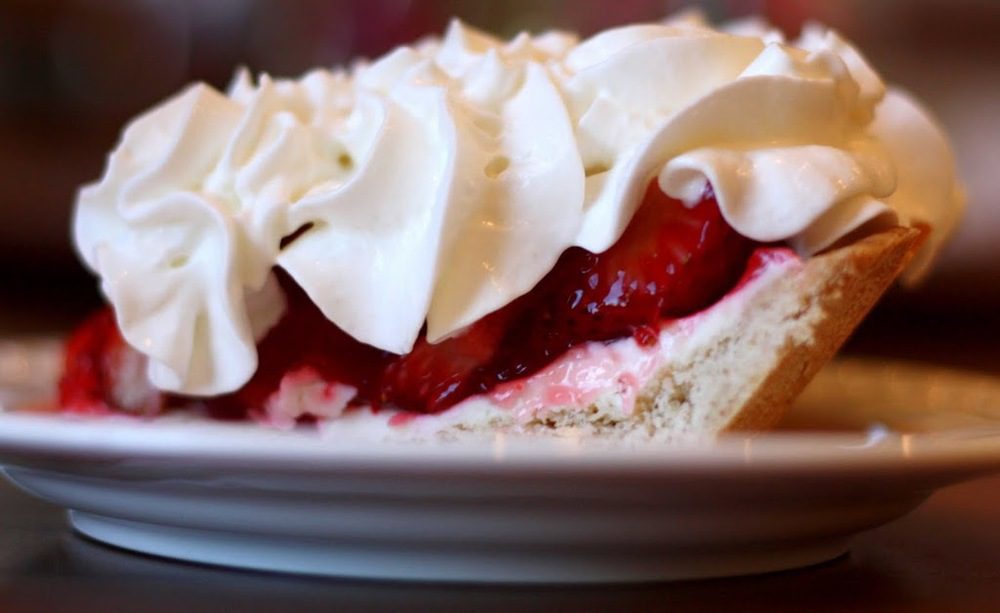 Ingredients
2 full pints of hulled strawberries
1 cup sugar
4 tbsp. cornstarch
1 tsp. lemon juice or lemon extract
1 (9-inch) pie shell (found in the freezer section at Eckert's)
Whipped cream
Directions
Using a potato masher, crush one pint of berries in a saucepan. In a bowl, combine sugar and cornstarch; add to berries. Cook, stirring until thickened and clear. Add lemon juice. Cool. Cut remaining pint of berries in halves and add to mixture. Pour into pie shell. Top with whipped cream and serve.