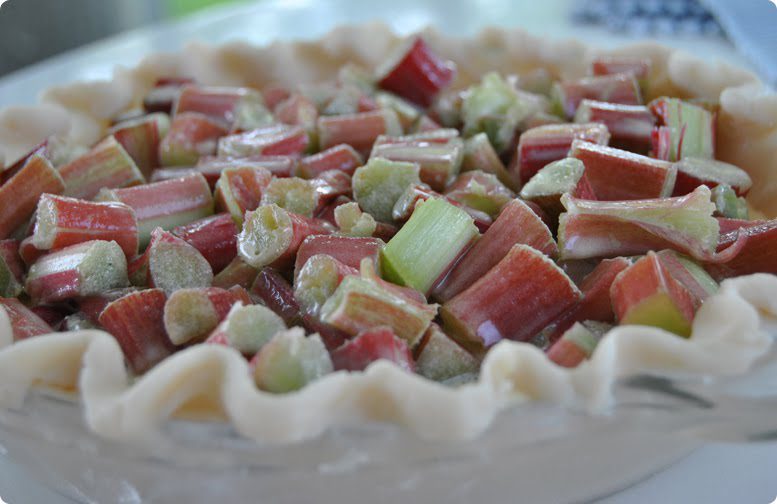 We certainly don't want to forget about Rhubarb, after all it is one of the first of the homegrown crops that we have available at Eckert's. This particular recipe has been part of my family's Easter celebrations as long as I can remember. It's not Easter at my house without Grandma Eckert's Rhubarb Custard Pie.
Rhubarb Custard Pie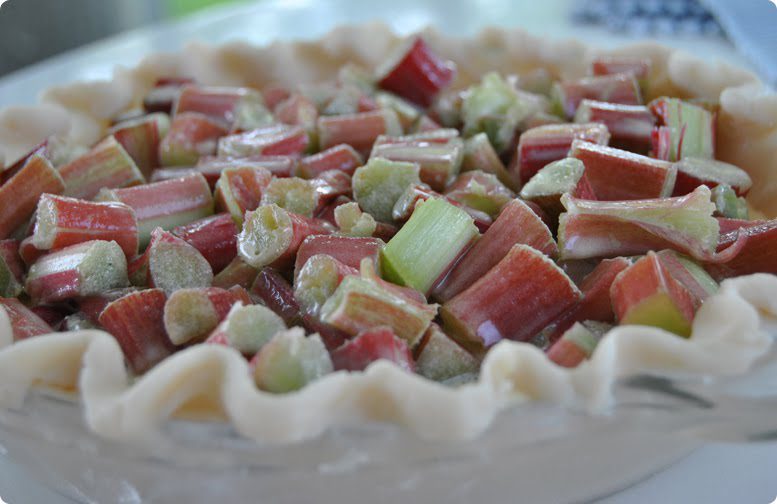 Ingredients:
1 unbaked 9-inch pie crust
5-6 stalks rhubarb, sliced in 1/2-inch pieces, about 1cup or 4 ounces sliced (if frozen, defrost first)
3 large eggs
1/4 cup brown sugar
3/4 cups granulated sugar
1 cup milk
1 tsp vanilla
Dash of cinnamon
Dash of nutmeg
Directions:
Preheat oven to 400-degrees F. Place unbaked crust in oven for 6-8 minutes. Remove. Place rhubarb pieces on top of pie crust. In a small bowl, whisk the eggs. Add the sugars, milk, vanilla, and spices to the eggs and mix together. Pour the mixture over the rhubarb. Bake for 35 minutes or until just set on top. Allow to set 10-15 minutes before cutting. Cover and refrigerate.