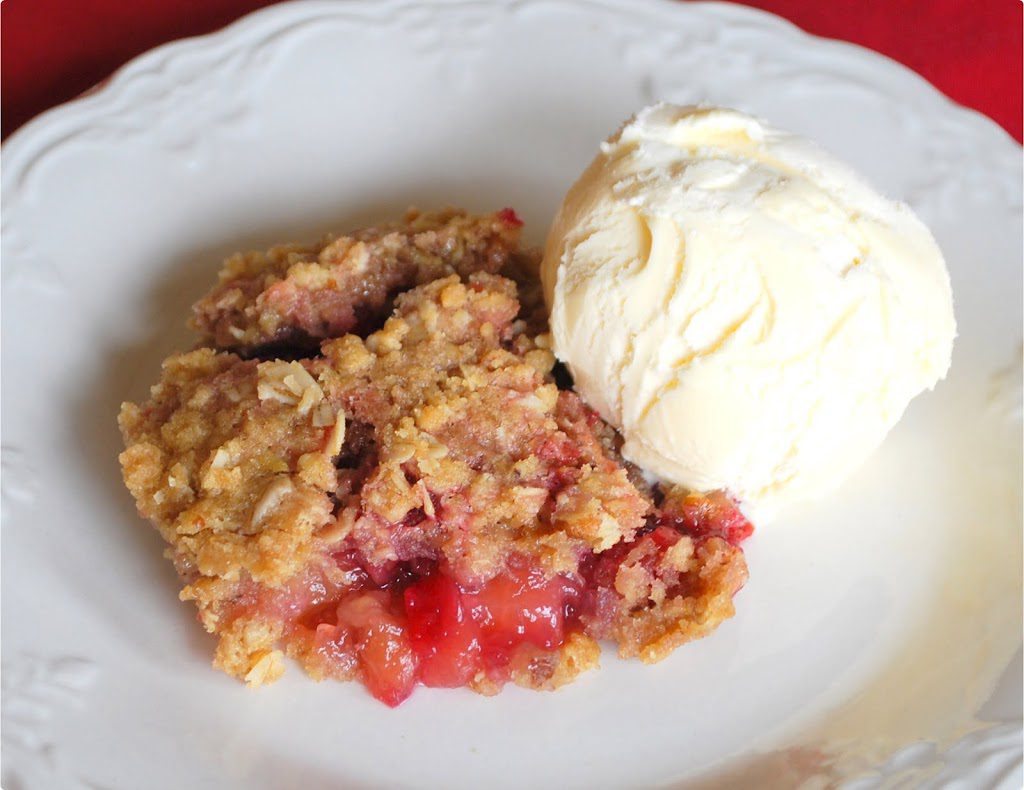 I made this last night with my first rhubarb of the season. It was a hit with my family and took me back to the days when my Grandma B made rhubarb desserts for me.
Rhubarb Crunch with Oats and Cinnamon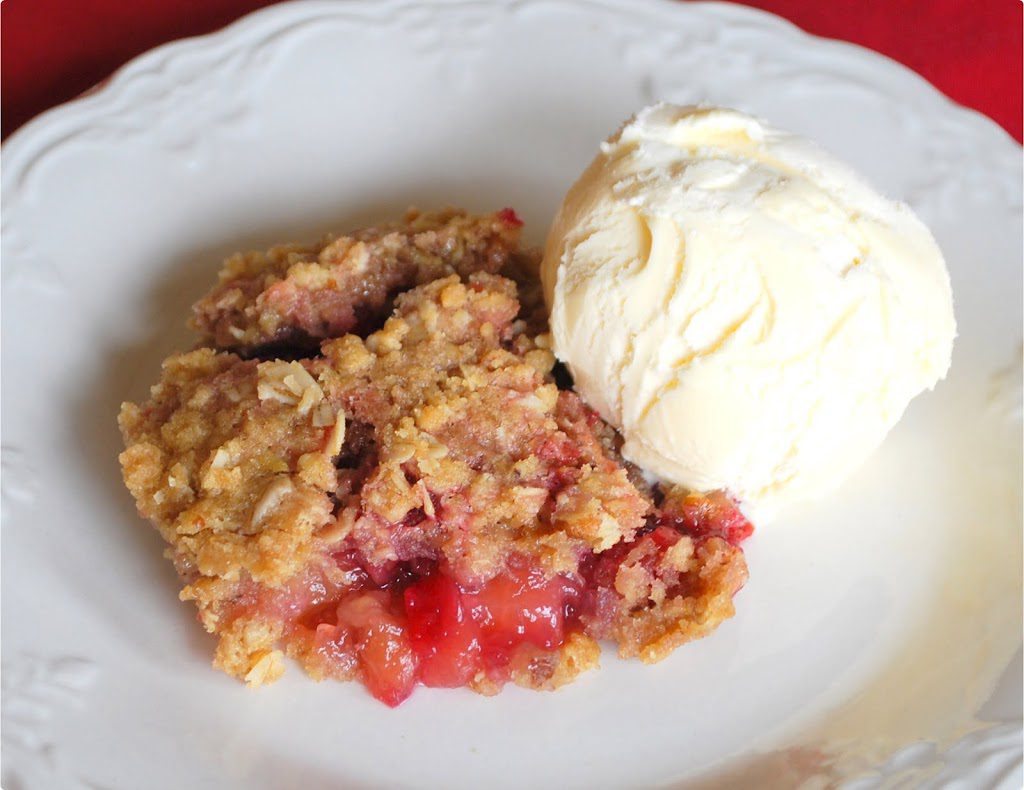 Ingredients:
1 cup all-purpose flour
3/4 cups quick oats
1 cup light brown sugar, firmly packed
1 teaspoon ground cinnamon
1/2 cup chopped rhubarb
1 cup sugar
2 tablespoon cornstarch
1 cup water
1 teaspoon vanilla extract
Eckert's Frozen Custard
Directions:
Preheat oven to 350-degrees F. In a medium bowl, combine flour, oats, brown sugar, cinnamon and melted butter. Blend well. Pat half of the crumb mixture into a lightly buttered 9-inch square baking pan. Top crust with chopped rhubarb. In a small saucepan, combine sugar, cornstarch and water until smooth. Cook over low heat, stirring constantly, until thickened (10-12 minutes). Turn off the heat and stir in vanilla. Pour sauce over rhubarb and top with the remaining crumbs. Bake 40 minutes, or until rhubarb is tender. Serve with Eckert's Frozen Custard. Serves 8.