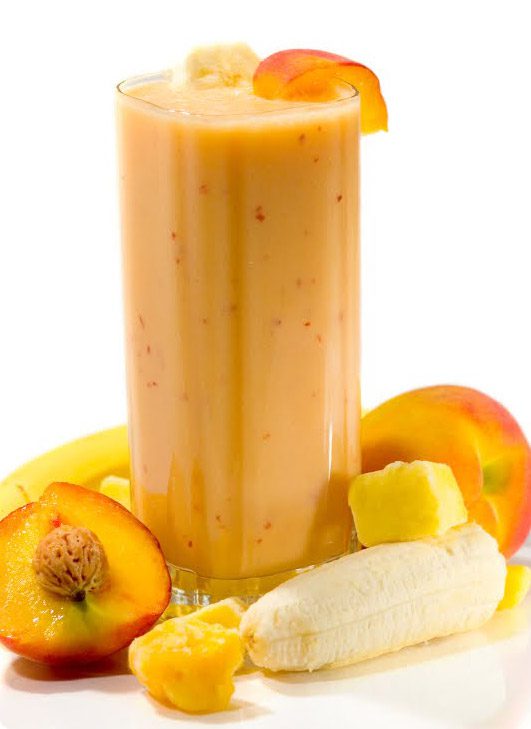 The first of Eckert's tree-ripened peaches are in store and are amazingly delicious.  This weekend I purchased a few pounds and made these delicious smoothies to try and beat the heat.  My family and I devoured the creamy refreshing smoothies. I will defiantly have to come get some more peaches and make them again soon!
Peaches 'n Cream Smoothie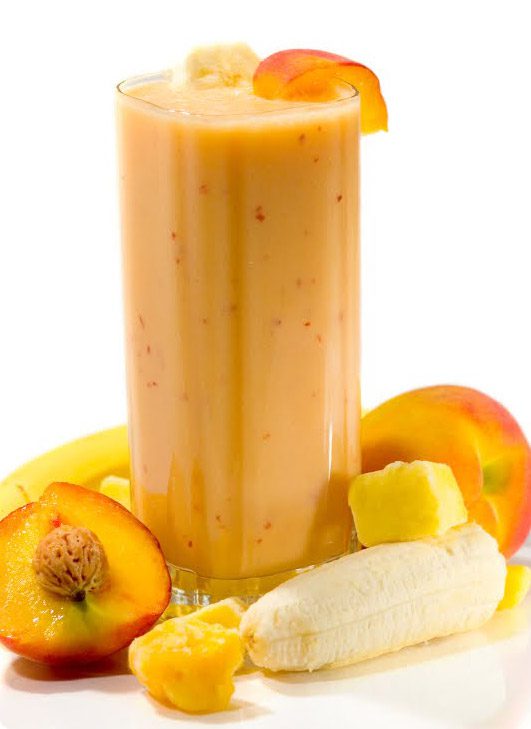 Ingredients:
1 large or 2 small ripe peaches; peeled, sliced, and seeded
1/2 banana
1/2 cup milk
1/2 cup Eckert's frozen vanilla custard
Directions:
Blend peach slices with banana and mik until smooth texture is formed. Add custard and blend until smooth. Makes 1 serving.