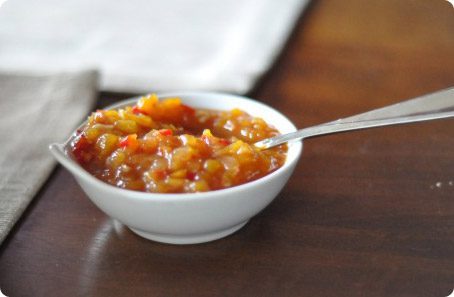 I am so excited to hear that our first freestone peaches will be in the store this weekend!  I have already planned out the first thing I want to make with them.  This peach-pepper salsa is perfect for this hot summer-like weather we have been having lately.  It has just the right amount of fresh refreshingly sweet peachyness with a smooth pepper kick and pairs great with our housemade tortilla chips.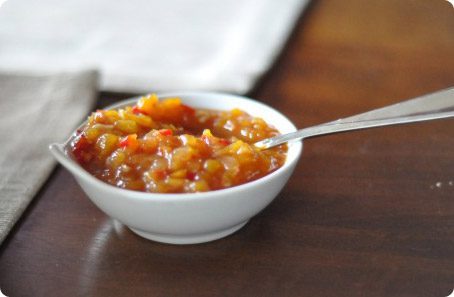 Ingredients
2 large fresh peaches, diced (about 1 1/2 cups)
1/2 cup peach jam
1 teaspoon lime zest
2 teaspoons fresh lime juice
1/2 teaspoon dried crushed red pepper
Directions
Stir together all ingredients in a small saucepan, and cook over medium heat, stirring often, 2-3 minutes or until thoroughly heated.