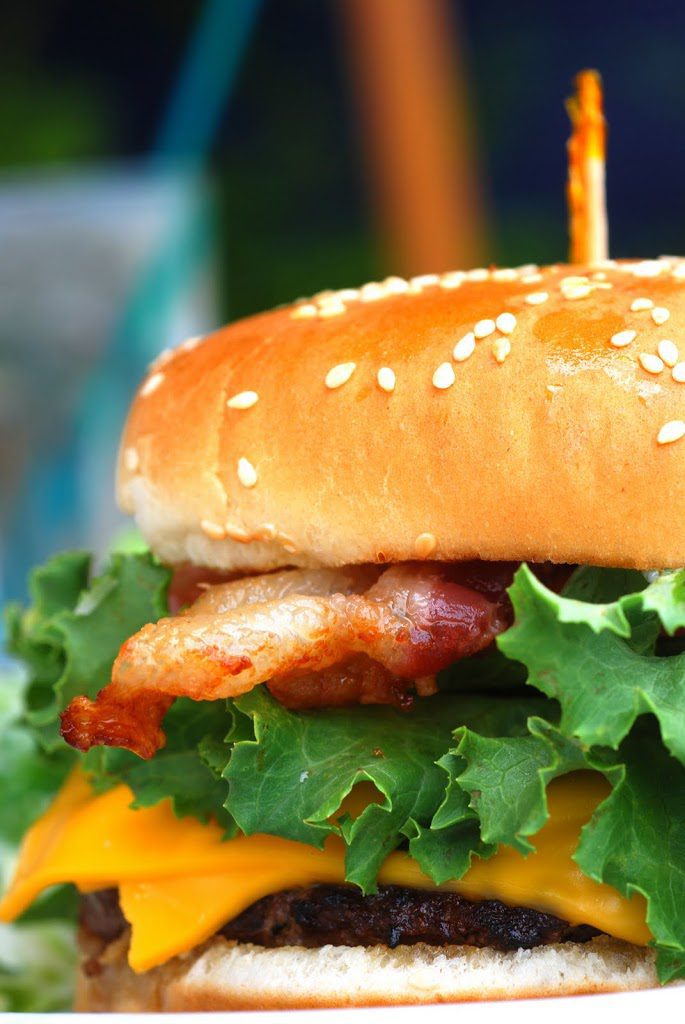 How I've looked forward to this weekend since December. The weather is warm and I finally get to break out my grill for the year! Here is one of my favorite all-American cheeseburger recipes that puts a twist on the traditional burger.
Tastiest Bacon Cheddar Burgers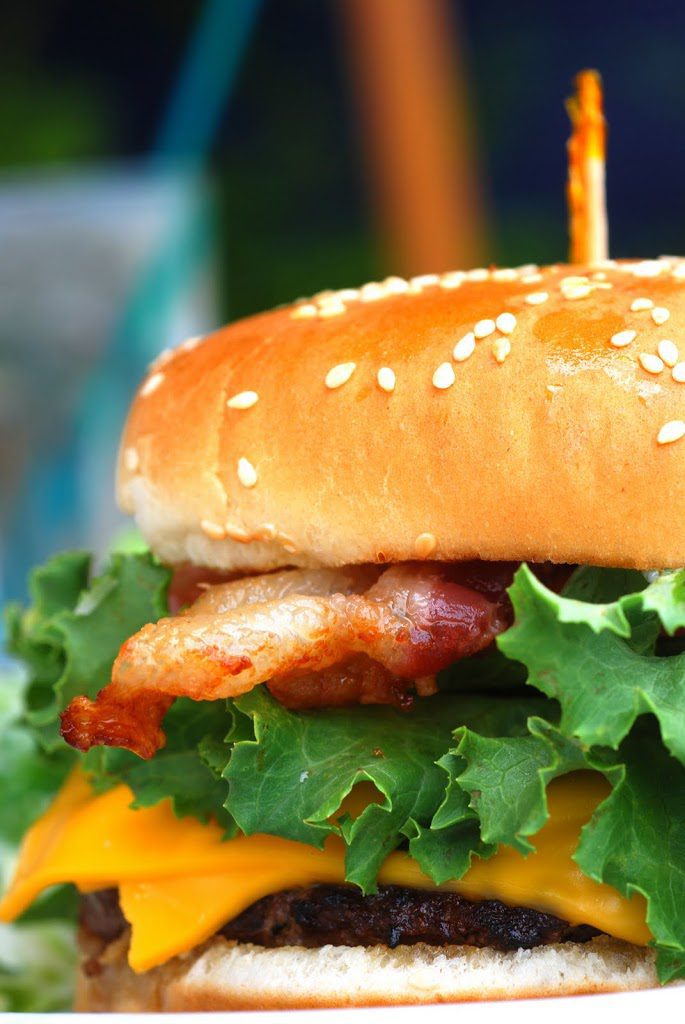 2 lbs ground chuck
1 pkg instant dry onion-mushroom soup mix
1/4 cup chopped parsley
1/4 cup steak sauce
8 slices white cheddar cheese
1 large red onion, cut into 1/4 inch thick slices
8 hamburger buns
1/2 cup ranch dressing
2 medium tomatoes, thinly sliced
16 slices of bacon, fried
Heat gas or charcoal grill. In large bowl, mix ground beef, soup mix, parsley and steak sauce until well blended. Shape mixture into 8 patties, about 3/4 inch thick. Place patties on grill. Cover grill; cook over medium heat 13-15 minutes, turning once – until meat thermometer inserted in center of patties reads 160 degrees F. Top each burger patty with cheese slice; cook just until cheese is melted. Meanwhile, brush onion slices with olive oil. Add to grill last 5 to 8 minutes or cooking time for patties. To toast buns, place cut side down on grill during last 1 to 2 minutes of cooking time. Layer buns with lettuce, ranch dressing, burger patties, bacon, tomato slices and onion slices.
Aunt Helen's salad has always been a favorite, too. It's the first thing I always go for on our picnic table smorgasbord.
Aunt Helen's Strawberry Romaine Salad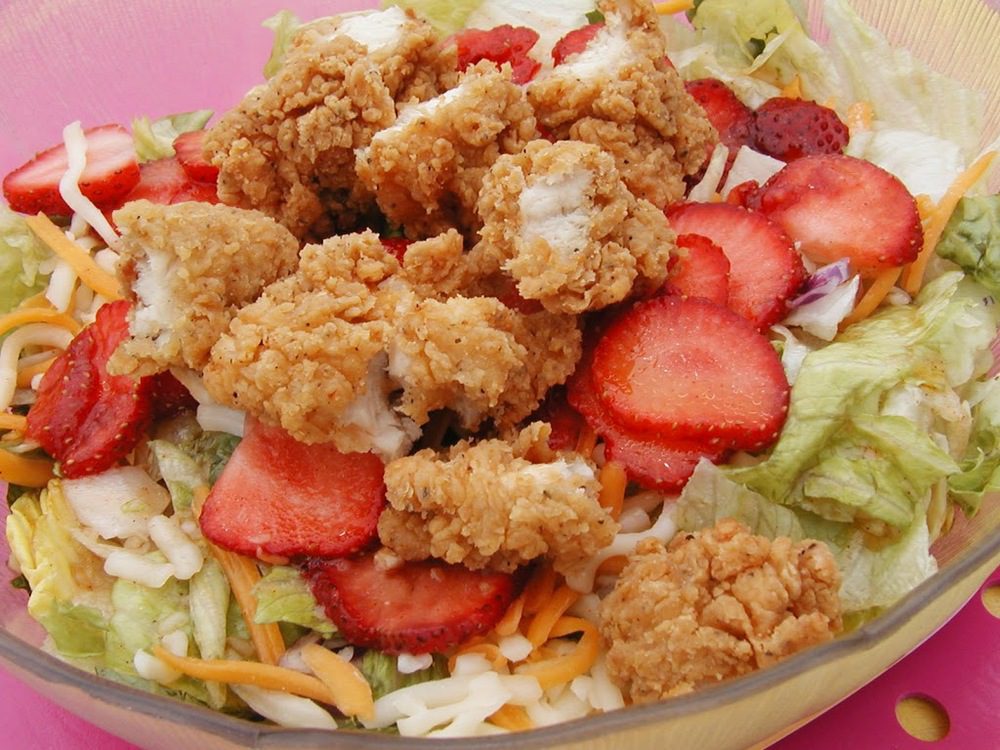 1 cup vegetable oil
3/4 cup sugar
1/2 cup red wine vinegar
2 cloves garlic, minced
1/2 tsp salt
1/2 tsp paprika
1/4 tsp ground black pepper
1 large head Romaine lettuce
1 pint Eckert strawberries, sliced
1 cup shredded Swiss cheese
1/2 cup walnuts
Combine first seven ingredients in a large jar. Cover tightly, and shake well. You can refrigerate this dressing up to 1 week.
To serve: Tear lettuce into bit-size pieces. Combine torn lettuce, strawberries, cheese and walnuts in a large bowl. Pour shaken dressing over salad. Toss gently.
Eckert Family Tip: If serving as a entree, use grilled or fried chicken to add protein!
Most importantly…
On behalf of the Eckert family, I would like to thank our service members and their families for their unwavering dedication to freedom and for all their sacrifices. May your Memorial Day be one of honor and rememberance.