Now that the soggy fall harvest has come and gone, Eckert's is running full speed ahead towards the next season. The holidays are a time for gathering with loved ones, sharing great food and creating memories that will last for a liftetime so it's no wonder this time of year is an Eckert family favorite! Mark your calendars so you too, can make the most out of this holiday season!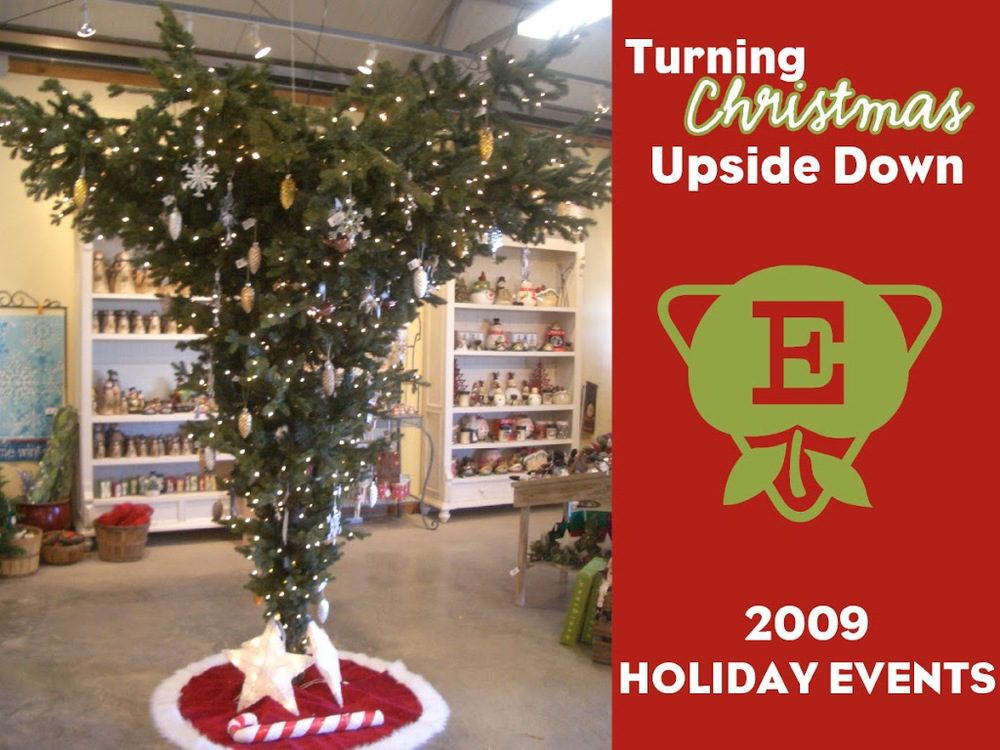 November 7 & 14
Seasons Eatings Cooking Class
This class is a must for the hustle and bustle of the holiday season. Join us and learn some delicious appetizers and desserts perfect for celebrations of all kinds. To make reservations, please call (618) 233-0513.
1 pm – 3 pm
$25/person
November 8
Pet & Family Portraits with Santa
Be sure to stop by our Garden Center and get your picture taken with your family, pets and Santa. Gary Fitgerald of Rustic Originals will be on hand capturing these memorable moments which always makes a perfect Christmas card! This event also benefits the Belleville Humane Society.
10 am – 3 pm
Pricing Varies
November 19
Eckert's Holiday Open House
The perfect kick off to the season… Enjoy our favorite recipes, cooking demonstrations, wine pairing ideas, delicious samples and gift shopping. Santa already RSVP'd so bring the little ones.
5 pm – 8 pm
FREE
November 21
Belleville's Christmas Tree Lot Opens
Beat the holiday rush and stop by the Belleville tree lot for a great selection of beautiful, pre-cut Christmas trees.
November 27
Millstadt's Cut-Your-Own Christmas Tree Farm Opens
Bring the family out to over 40 acres of lush evergreens for an old fashion holiday tradition. We provide the saw, you provide the elbow grease. Not to worry though, our tree farm provides free shaking and baling of your tree.
November 28 & 29
December 5, 6, 12, 13, 19 & 20
Gingerbread House Workshops – also November 21 & 22
For those who have longed to build a gingerbread house, but were intimidated by the thought, here is your chance to create a beautiful display for the holidays. We provide the supplies and guidance, you provide the creativity! This activity is great for all ages.
10 am – 2 pm
$12/Gingerbread House
Breakfast with Santa
Bring the kids to the farm for a meal with Santa. Children can tell Santa their Christmas wishes and receive a special gift. We will capture the moment with a photo of your child and Santa. To make reservations, please call the Country Restaurant at (618) 233-0513 x3.
8 am – 12 pm
$12.99/Child, $8.99/Adult
Holiday Storytime – also November 21 & 22
Kids of all ages will enjoy hearing the story of the Gingerbread Man and doing a gingerbread craft.
11 am, 1 pm and 3 pm
FREE
December 10
Holiday Food & Wine Class
With the holiday season in full swing, entertaining friends and family is part of everyone's schedule. But how can you take your party or dinner from average to amazing? We will discuss the secrets, from setting up the perfect cheese and wine spread to deciding what to drink with those tough-to-pair holiday specialities. To make reservations, please call (618) 233-0513.
6 pm – 8 pm
$30/Person