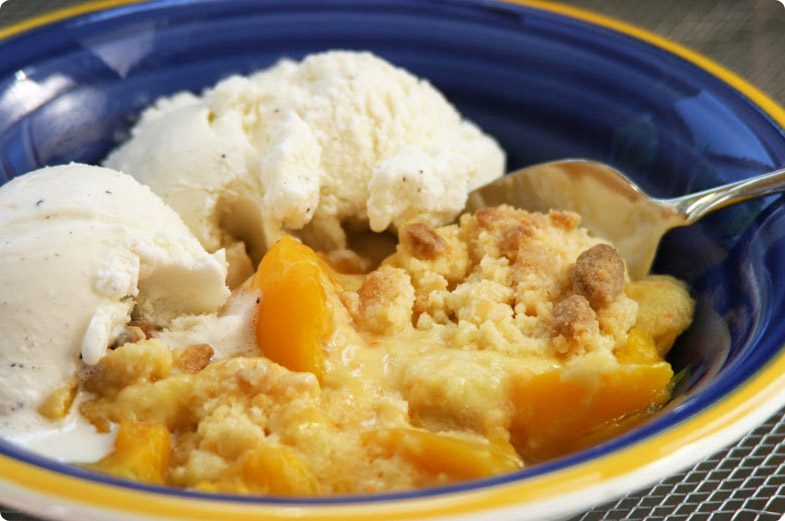 Since the peaches are starting to get bigger I could not resist making one of my family's favorite peachy desserts. My kids always thought it was magic the way the crumble starts at the bottom then magically appears on top when it is done – and the name just stuck. This weekend we plan on coming to the Belleville Country Store to pick up more of these beautiful peaches and enjoy all the family fun festivities (and DELICIOUS BBQ) at Eckert's annual DadFest. We hope to see you there!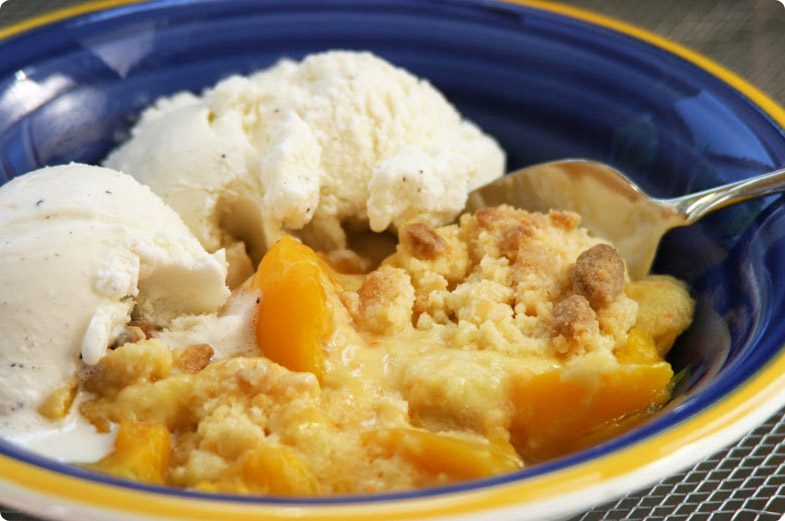 Ingredients
1/2 cup butter
1 cup sugar
1 cup flour
1 1/2 teaspoons baking powder
3/4 cup milk
1 3/4 cups peaches; pitted, sliced and peeled
Eckert's Vanilla Custard
Directions
Preheat oven to 350F. Place butter in a 13×9 glass baking dish and melt in oven. In a bowl, combine 1/2 cup sugar, flour, baking powder and milk. Mix well. Pour mixture over melted butter; do not stir! Arrange peaches on top of mixture and sprinkle with remaining sugar. Bake 35 minutes or until golden and bubbly. Serve topped with Eckert's Vanilla Custard.