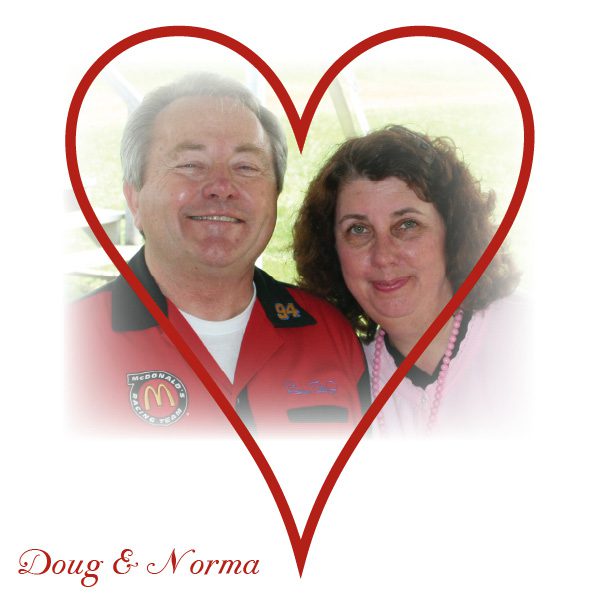 Eckert's is all about creating family memories, but who knew we help to create families!
Doug & Norma
It was in the early nineties when Doug, a recently laid off pilot, came to Eckert's seeking employment. With his love of machinery, he was employed as a tractor driver during the pick-your-own season. His fall employment went so well the farm continued to employ Doug for various year-round tasks. It was during this time that Doug began to notice Norma, a woman f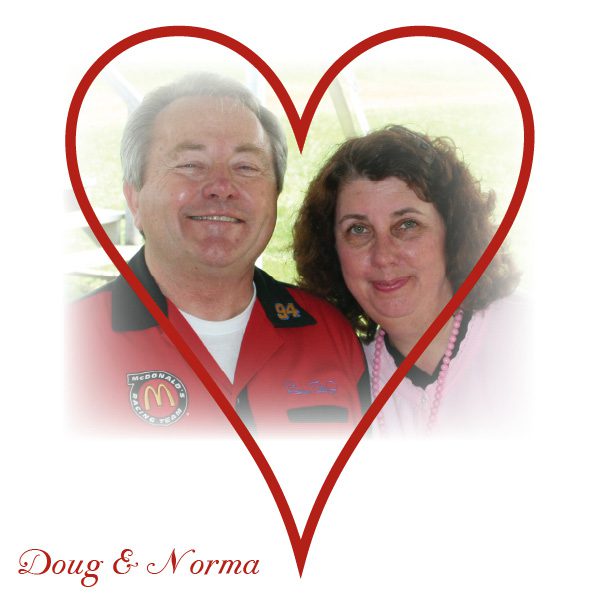 rom the accounting department. He finally got his nerve to ask her out and she pushed him off on another fellow employee, Dana! Luckily, Dana and Doug didn't work out, and Norma finally agreed to go out with him. She must of realized what she was missing, because the couple married in 1994. Doug is back flying around the world, while Norma is still crunching numbers at Eckert's, but the love that grew on the farm is as fresh as it was 16 years ago.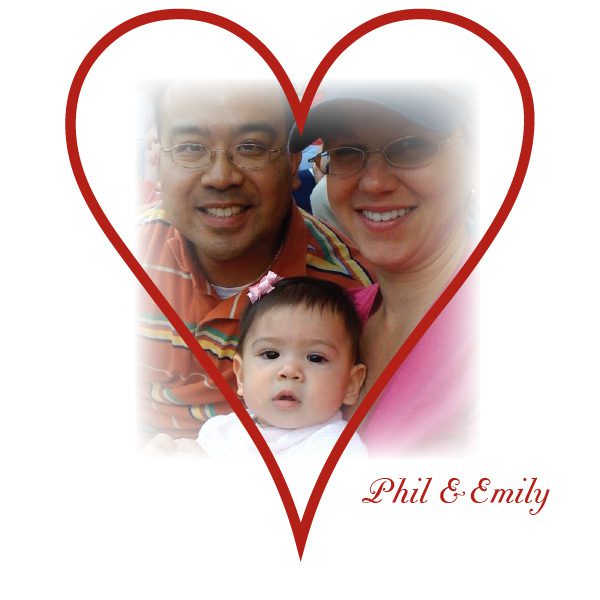 Phil & Emily
You never know when it's going to happen, and either did Phil and Emily. Phil, a member of the accounting department, thought he was going to just another Eckert's holiday party at the Turkey Hill Grange. Emily, the daughter of an Eckert's employee, was soon to catch Phil's eye that cold night in December. Their first date was a double date with Chris and Angie Eckert. The chemistry between Phil and Emily was so strong that Angie said, "It made me and Chris feel like an old married couple." Mind you, that Chris and Angie were only newlyweds. It was at that point, that Angie new it was a love connection. Phil and Emily walked down the aisle of matrimony in 2000. A decade later, Phil is now the Chief Fiancial Officer of Eckert's, while Emily is a literature Phd, and the two of them are the proud parents of an adorable 16 month old daughter, Caroline. Oh, the buds that blossom from love!
Now that we are all warm and fuzzy inside, see what Eckert's has in store for this upcoming week:
Monday, February 8th
Military Mondays
– Anyone with a military ID receives 10% OFF their entire purchase.
Bunko
– Join us in the Country Restaurant at 6:30 pm for America's favorite dice game. Dine in the Restaurant and play for FREE or pay $5 to participate.
Tuesday, February 9th
Mommy & Me Cooking Class: Your Heart's Desire
– Bring your little tot to the fun and interactive class to make yummy treats, perfect to share with a sweetheart or to enjoy on their own! This class costs $8/child and takes place from 9:30-10:30 am. Spaces are limited so call (618) 233-0513 to reserve your spot today!
Coin Toss Tuesday
– Flip a coin in the Country Restaurant on Tuesdays to see if your meal is on us!
Wednesday, February 10th
FREE Pound of Applewurst
– Purchase one pound of Eckert's Applewood Smoked Applewurst and receive another pound FREE!
Thursday, February 11th
Sweet Wine for your Sweetheart
– In this class we will explore some of Eckert's best selling and world famous sweet wines. Spaces are limited and reservations are required, so please call (618) 233-0513 to reserve a spot for you and that special someone.
Kids Eat FREE
– Dine in the Country Restaurant on any Thursday in February and kids eat FREE with the purchase of an adult entree.
Friday, February 12th
Murder Mystery Dinner: Bullets in the Bathtub
– Looking for a fun alternative to the traditional Valentine's Day? Join us for a murder mystery dinner in the Country Restaurant at 6 pm. In addition to the show, you will receive snacks and a three course meal. The cost is $29.99/person and spaces are limited. Please call (618) 233-0513 x3 to make your reservations.
Sunday, February 14th
Valentine's Day Breakfast
– Bring you sweetheart for a Valentine breakfast at the Country Restaurant from 7 am – 2 pm. In addition to our regular breakfast menu, we will also be offering Strawberry French Toast, Quiche Lorraine and a Steak & Egg breakfast.