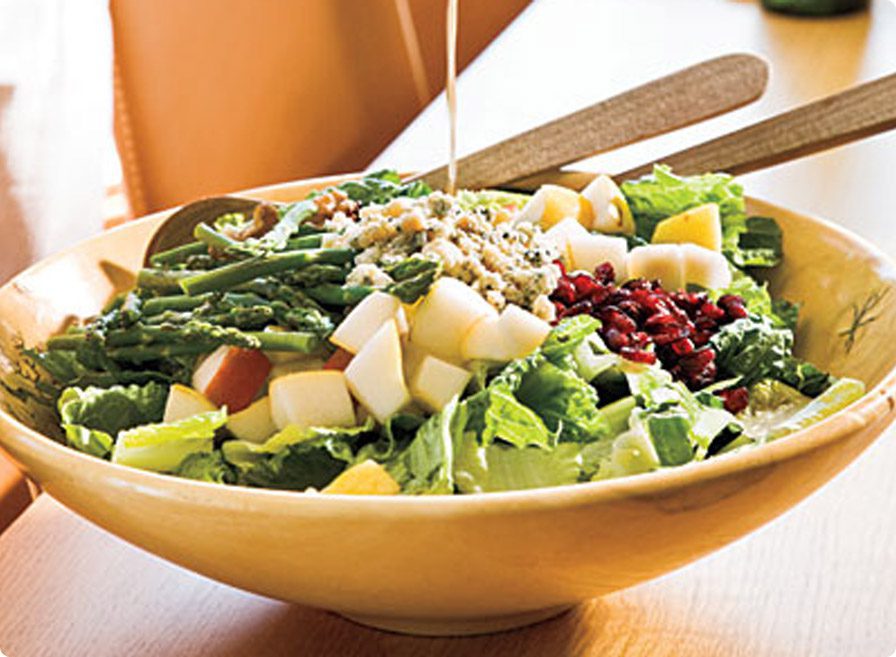 This weather is AMAZING! We are keeping our fingers (and toes) crossed that the warm temperatures persist – our trees can't tolerate a cold spurt. With the beautiful weather we have had and the official start of Spring right around the corner, our chef's in the Restaurant are hammering out our new Spring Menu. I have had the pleasure of tasting several of the chef's creations and they are so tasty. In fact, Jill Eckert Tantillo whipped up the Kentucky Bluegrass Salad featured in a
Southern Living Magazine
in her cooking class this week, it was certainly delicious as served, but we are going to put our own twist on it for our Spring Menu – available in the
Restaurant
April 1st.
Kentucky Bluegrass Salad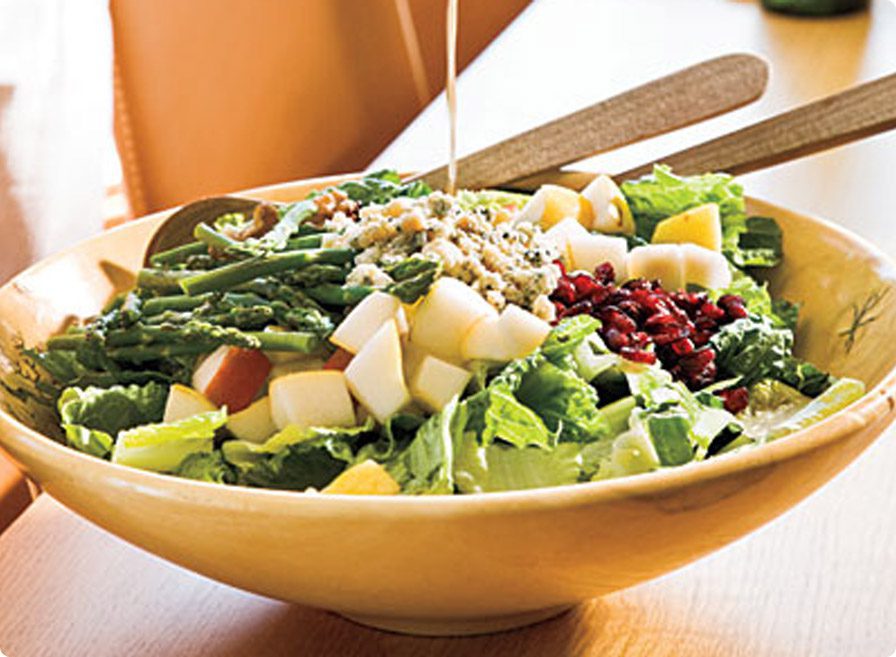 Dressing
1/2 cup vegetable oil
1/4 cup rice vinegar
1 Tbsp. balsamic vinegar
2 Tbsp. sugar
Salad
3/4 cup walnuts
2 heads romaine lettuce, torn
2 pears, chopped
1 cup asparagus tips
1/2 cup crumbled blue cheese
1/2 cup dried cranberries
Whisk together dressing ingredients and set aside.
Toss together lettuce, pears, asparagus and walnuts. Sprinkle with cheese and cranberries; drizzle with dressing.
Note: For a more authentic salad, Kentucky is famous for Bibb lettuce, so substitute 4 heads of Bibb lettuce for romaine.