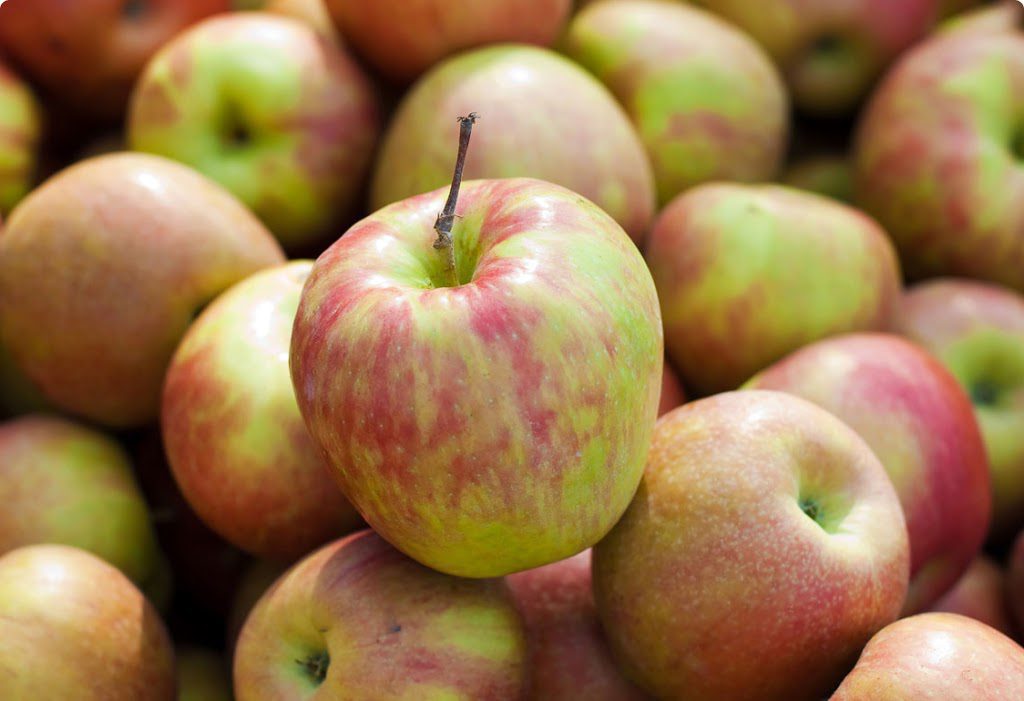 Can you believe that we have apples and it is only the second day in August?!?  It's true –   our Country Store has a great supply of Honeycrisp Apples and more of your favorite varieties will follow shortly.  Fuji apples had been my favorite apple for as long as I can remember, that is until a few years back when I was introduced to Honeycrisp apples.  WOW!  If you haven't tried this apple yet, head out to Eckert's to pick some up – you won't be disappointed. We are working on a new fall cookbook (which is turning out beautifully!), so I took the rough draft home last night to get inspired about apple season! I didn't make it past page 2!!  There was one recipe I wanted to try and one my kids wanted….so we made both.  I hope you and your family enjoy these as much as we did!
Baked Blue and Brie Cheese with Apple Wedges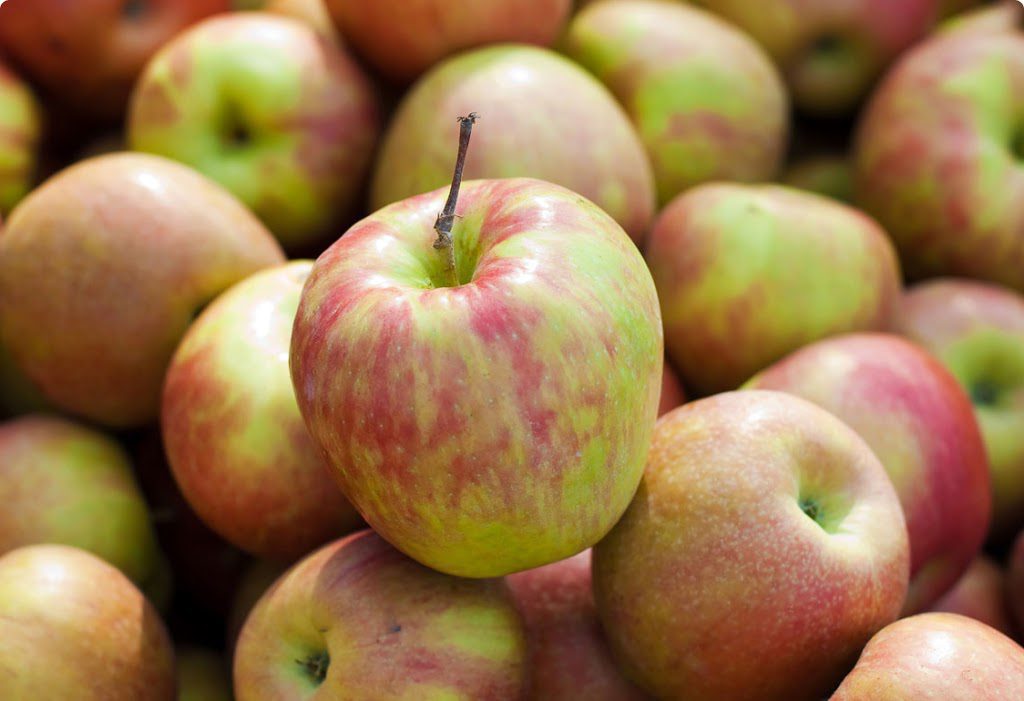 Ingredients: 1 wedge (8 oz) Brie Cheese 1/4 cup crumbled blue cheese Honeycrisp Apple Wedges Directions:
Preheat oven to 350°F. Cut Brie horizontally in half. Place bottom half, cut-side up, in small
ovenproof dish. Sprinkle blue cheese over Brie; top with top half of Brie, cut-side down. Bake 5 minutes or until cheeses are slightly softened. (Do not overbake or cheeses will become runny.) Serve immediately as a spread with the apple wedges.
Apple Nachos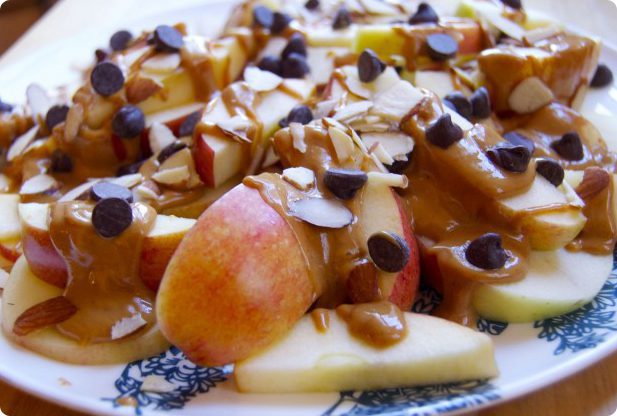 My kids gobbled this up – not very healthy, but fun, messy and delicious!!
Ingredients: 3 apples, cored, cut into 1/4 inch slices 1 to 2 Tbsp. caramel sauce 1 to 2 Tbsp. chocolate sauce 1 Tbsp. peanuts, chopped 1 Tbsp. mini chocolate chips 1 Tbsp. sprinkles (optional)
Directions: Arrange apples on a serving plate.  Drizzle with caramel and chocolate sauces.  Sprinkle with nuts, chocolate chips, and sprinkles.  Serve immediately.