This recipe is so adorable for Valentine's week! Our classroom educators love coming up with new recipes for our various classes. Ms. Connie and Ms. Dorothy are the creative forces behind the February Mommy and Me class in our Cooking Classroom.  Their recipes were so popular that our first two classes sold out! Luckily we decided to add a third class on February 22nd at 9:30 for children ages 2-5. (Visit us online to register http://eckerts.stores.yahoo.net/mawilosafe22.html).
I love their festive grilled cheese and certainly it can be modified to accommodate even the pickiest of kids. I think it is a perfect sandwich for breakfast, lunch or dinner. My kids love to make grilled cheese on the electric griddle so we will be making these at home later this week.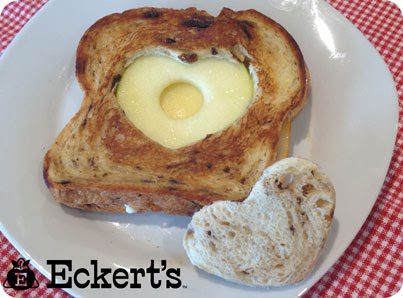 Eat well this Valentine's Day, Angie
Hugs and Kisses Grilled Cheese
1 tablespoon cream cheese, softened 1 teaspoon powdered sugar Dash of cinnamon 2 slices raisin bread 1-2 slices of apple (we used Eckert's Homegrown Fuji) 1 slice Muenster cheese Butter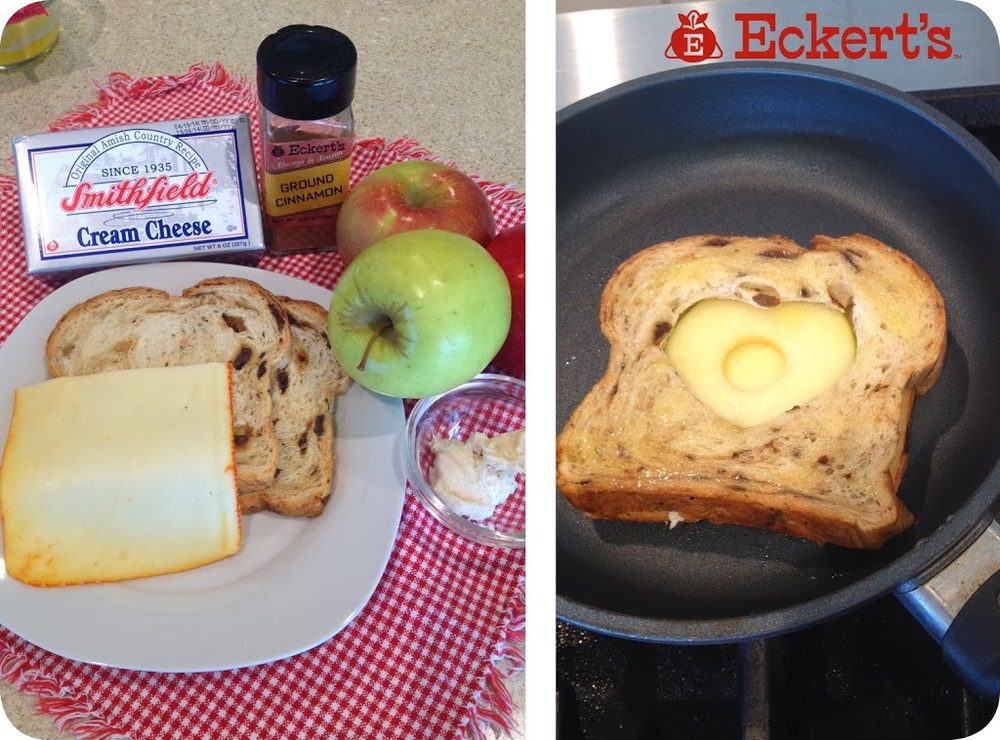 Mix cream cheese, powdered sugar, and cinnamon. Spread on one piece of raisin bread. Top with apple slice and cheese. In remaining piece of bread, cut out a heart using a 2-inch heart cookie cutter. Place that slice of bread on top of cheese. Preheat and butter a non-stick griddle. Toast sandwich on both sides until golden brown and cheese is melted. Makes 1 serving.