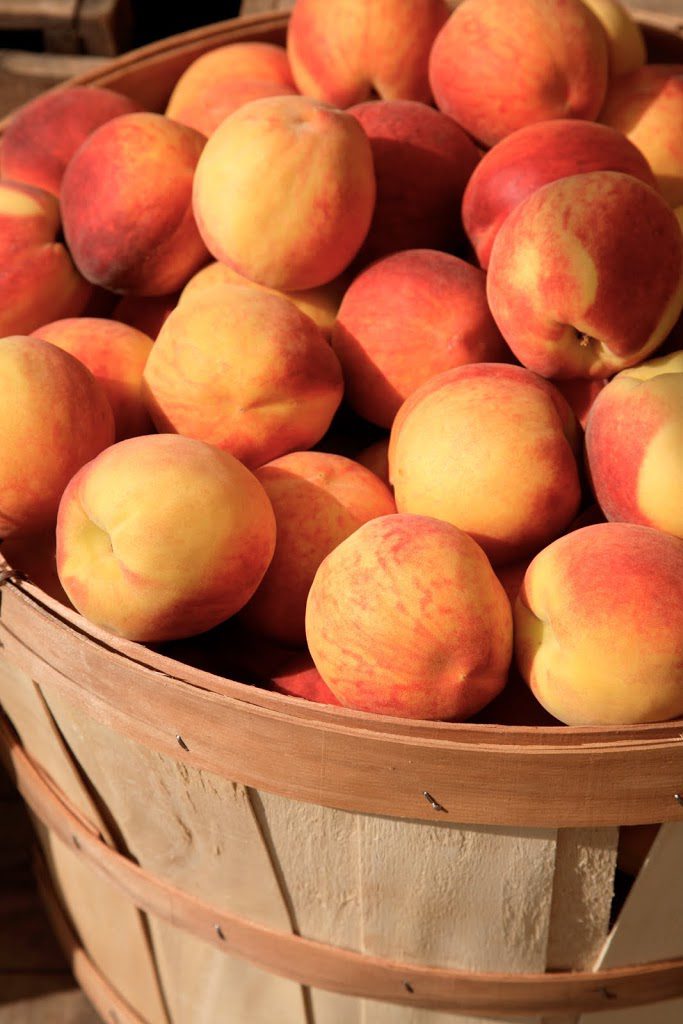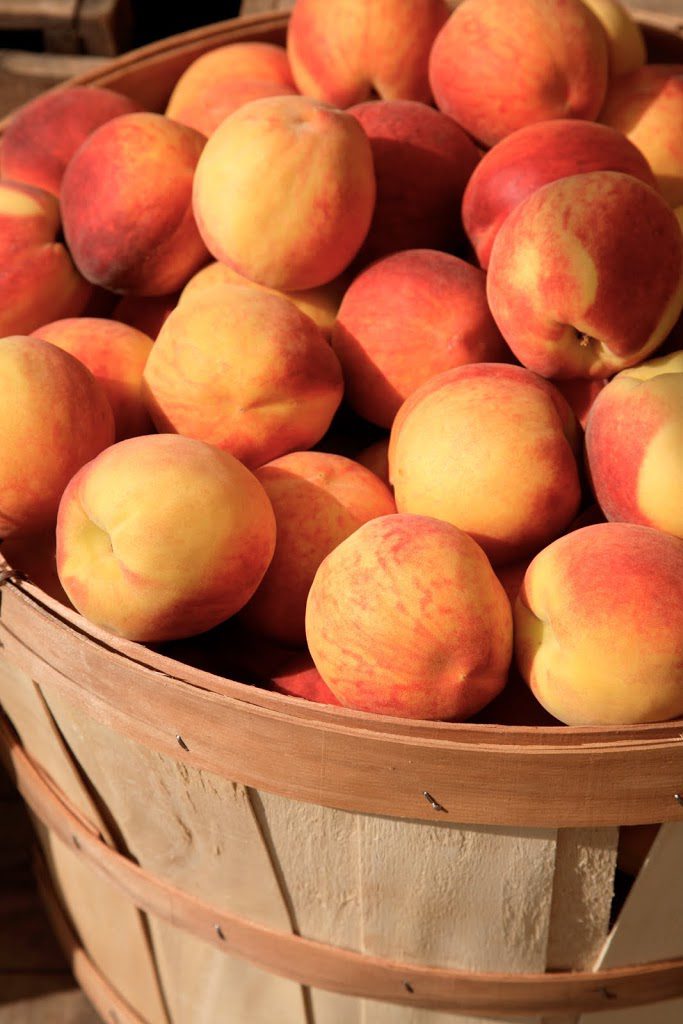 That's right folks, Peach & Blackberry season is upon us. Eckert's is looking forward to a great season for both fruits, and can't wait to share them with you! Peach Pick-Your-Own is open at both the Belleville and Grafton farms. At our Belleville farm Peach Pick-Your-Own is open at 8 am and the last tractor ride out to the orchard leaves at 6:30 pm. Blackberry Pick-Your-Own is not yet open consistently at our Belleville farm so we recommend calling the Harvest Hotline the day you visit at 618.233.0513 x 6 for the most current crop information. At our Grafton location Peach and Blackberry Pick-Your-Own is open from 9 am – 5 pm daily.
This is one of my favorite recipes for this time of the season, hope you enjoy it too!
Peach Blackberry Cobbler
Filling:
1/2 cup sugar
2 Tbsp all-purpose flour
1/4 tsp salt
3 cups peaches, peeled and sliced
2 cups blackberries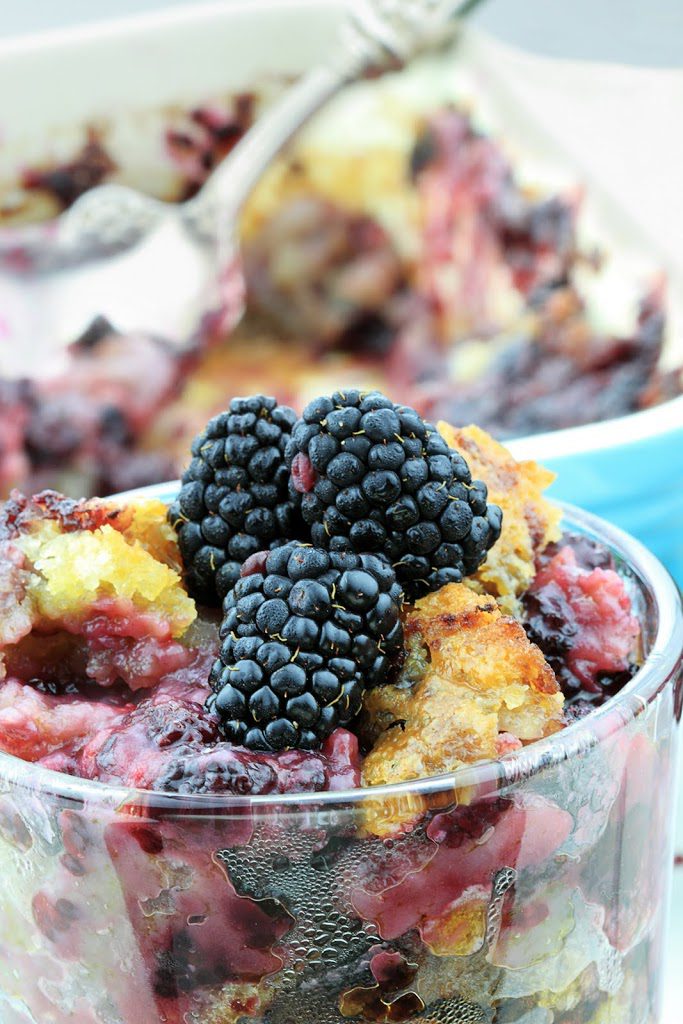 Topping:
1 1/3 cups all purpose flour
1/3 cup granulated sugar
1/2 tsp baking powder
1/4 tsp salt
3 Tbsp chilled butter, cut into small pieces
2/3 cup buttermilk
Preheat oven to 400 degrees. Combine sugar, flour and salt in a large bowl and mix. Stir in fruit. spoon into greased 8×8 pan and bake for 15 minutes.
To prepare topping, pour 1 1/3 cup flour, 1/3 cup sugar, baking powder and salt in a food processor: pulse to combine. Add pieces of butter and pulse until it resembles a coarse meal. Pour in buttermilk and pulse until just incorporated.
Remove fruit from oven and top with irregular spoonfuls of dough. Place baking dish on a rimmed pan. Return to oven for 25 minutes or until golden brown and bubbly. Serves 6.