It is herb planting season and the selection is vast in Eckert's Greenhouses! Herbs are easy to grow and fun to use in the kitchen.

Our most favorite herbs for cooking include perennial herbs (these come back each year) such as oregano, chives and thyme. Annual favorites include sweet basil, Italian parsley and rosemary. oregano. For great results without a lot of effort, just plant them in sun and don't bother to fertilize. Culinary herbs will have stronger aromatics without fertilizers!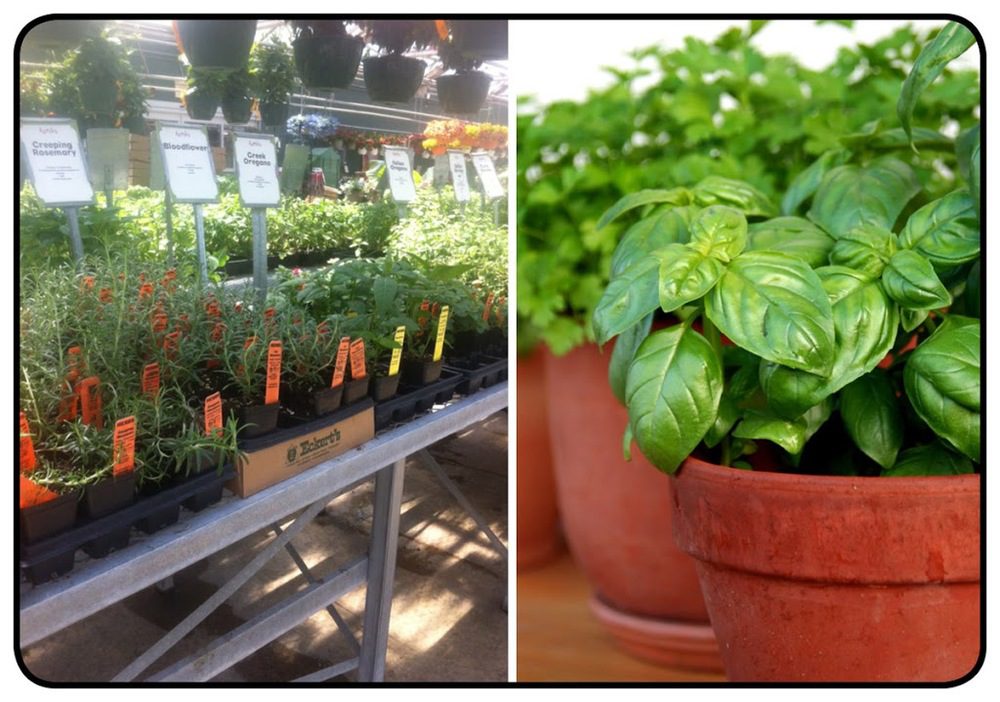 Wonderful Selection of Fresh Herbs can be found at Eckert's Garden Center
One of my favorite universal herb recipes is herb butter. It is a simple way to add fresh flavors to butter. Enjoy on breads, potatoes, fish and steaks and more.
Herb Garlic Butter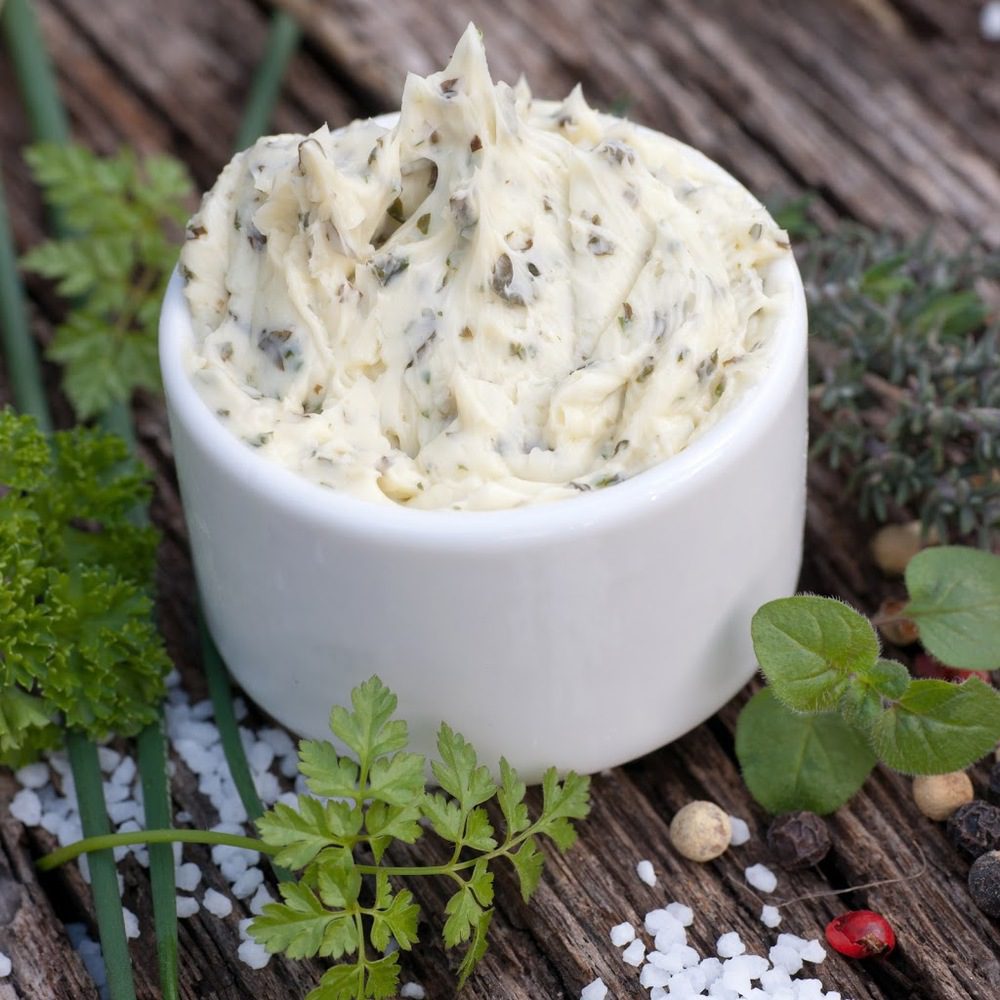 Process 1 cup softened butter and 2 garlic cloves in a food processor until smooth. Add 1/2 cup firmly packed herb leaves (we recommend a mixture of basil, thyme, chives etc.) and pulse 3 to 4 times or until finely chopped. Store in refrigerator up to 1 week or freeze.
Cook's secret: If desired shape butter into a log, wrap in wax paper, and chill. When firm, slice into small rounds and Parmesan cheese or steamed vegetables.
Eat well! Angie