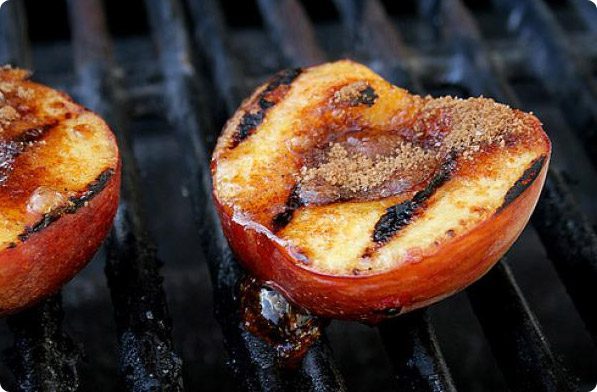 Our unusually dry weather has halted some of our peaches from ripening, but has not lessened the quality and quantity that we have in our Eckert's stores.  This weekend we picked up some lovely peaches and deli meats from the Country Store and tried a hand at grilling them.  The peaches were a perfect addition to our BBQ party and complimented the steaks and brats wonderfully.  I can definately recommend trying them at your next summer gathering!
Grilled Peaches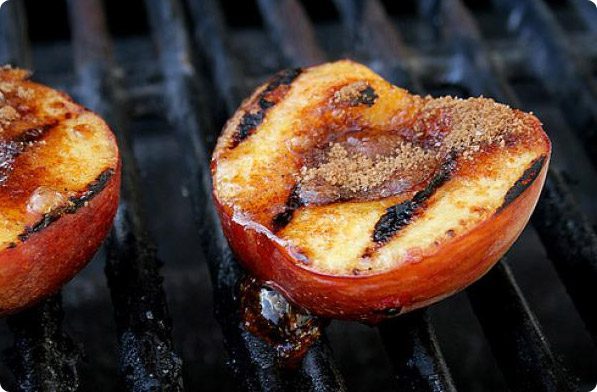 Ingredients 4 medium peaches; cut in half and pit removed 2-3 tablespoons brown sugar Splash of cognac or grand marnier (optional) Eckert's Custard
Directions Preheat a gas grill to high.  If you are using a charcoal grill, build a fire and let it burn down until the coals are glowing red with a light coating of white ash.  Spread the coals in an even bed.  Clean the cooking grate.  Place peaches on grill, sprinkle with brown sugar and alcohol.  Grill the peaches over direct heat until tender in the middle and well marked, 2 to 3 minutes per side.  Serve over custard and enjoy!