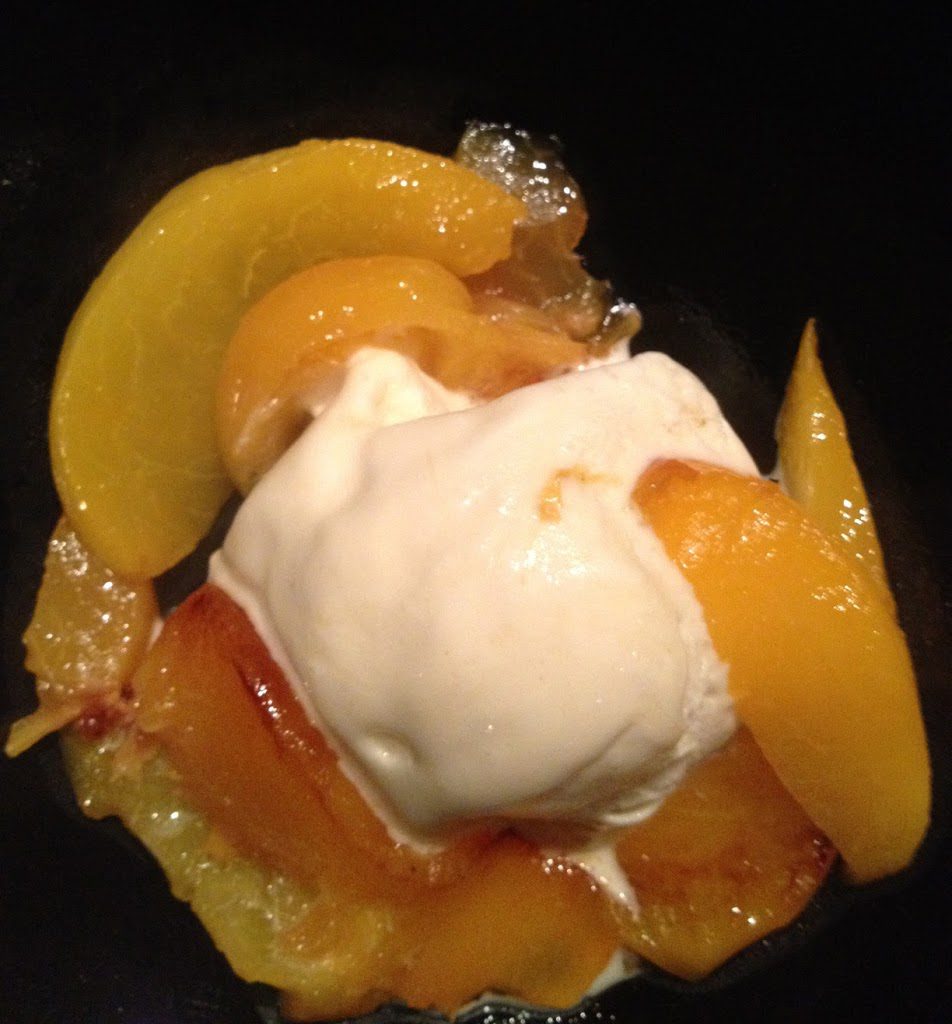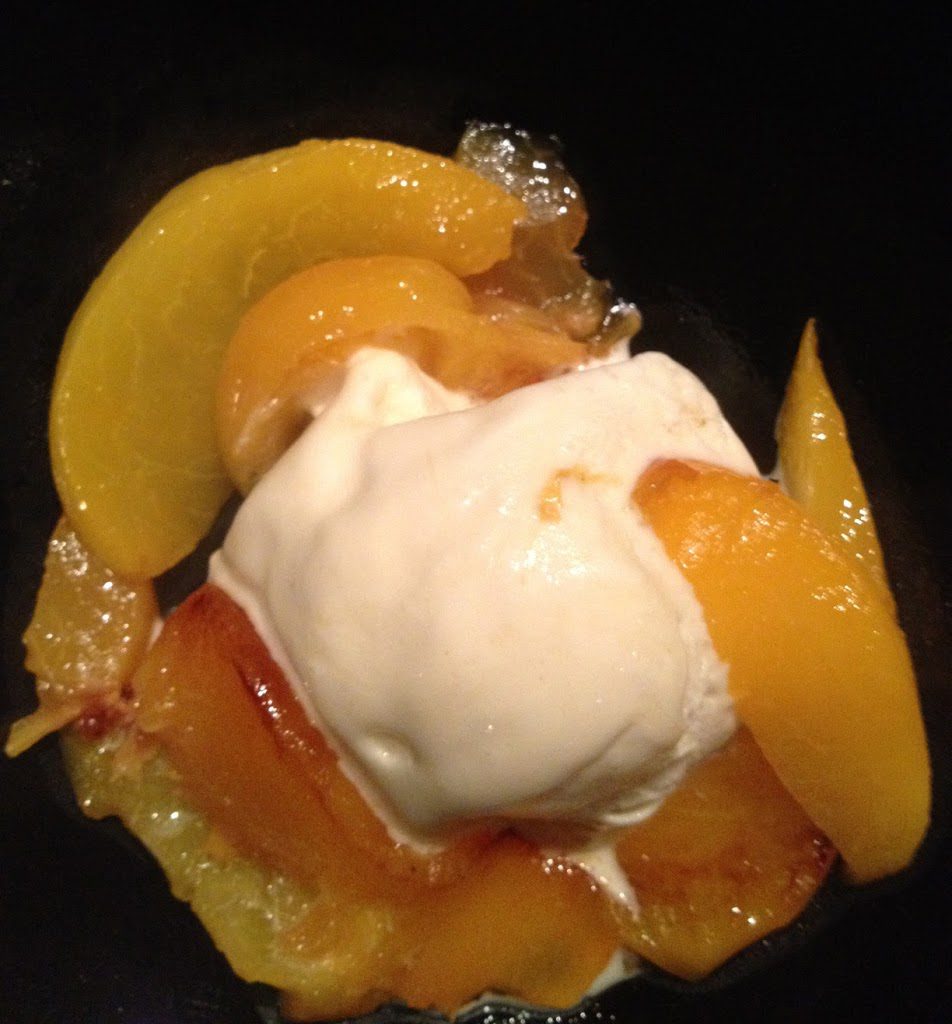 Tonight was a little hectic but we just could not resist the urge to make a 5-star dessert! We attended school open house for Ella and Theo and came home to make Eckert's frozen pizzas for dinner. I sautéed some mushrooms and lunch box peppers with a little butter and white wine before we left. So, when we got home all I had to do was top the pizzas and bake.But enough about pizza, let's get to our real treat … dessert! Theo and Chris picked me a few peaches while I was assembling the pizza. We have a new variety of peach called Gloria. The Gloria is a firm, sweet peach with lower acidity than other yellow peaches. Chris and I were anxious to taste how they are on the grill.
I peeled and sliced 2 peaches…
Topped them with brown sugar and a dash of Cognac (optional 😀 )…
Wrapped them in foil and tossed them on the grill for 20 minutes over medium high heat…
Next, we dished them up over Eckert's Frozen Custard
.
..and "whammo," as Theo says, you have an incredible dessert.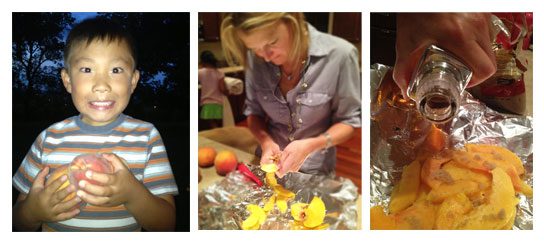 We hope you enjoy this simple dessert as much as we do. It was like eating candy!!
Come pick Gloria for yourself this weekend only at our Belleville Farm!
Eat well this summer,
Angie
P.S. Isn't my flower necklace from Ella neat? Love it!