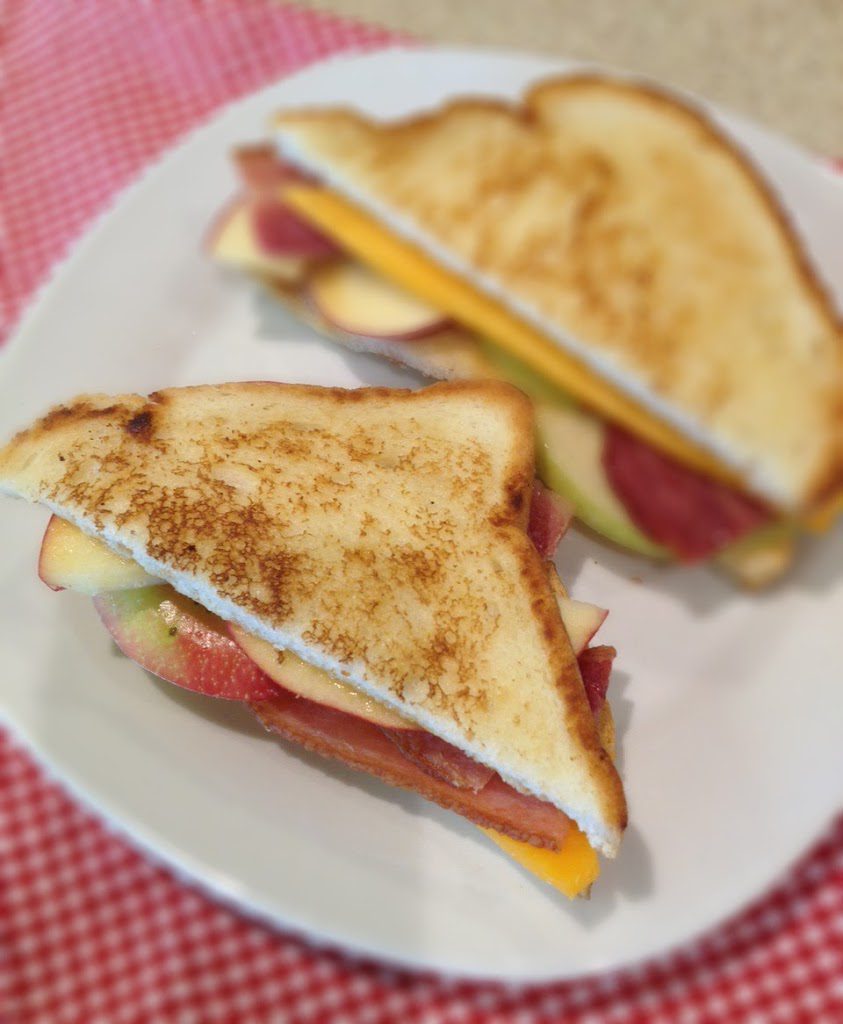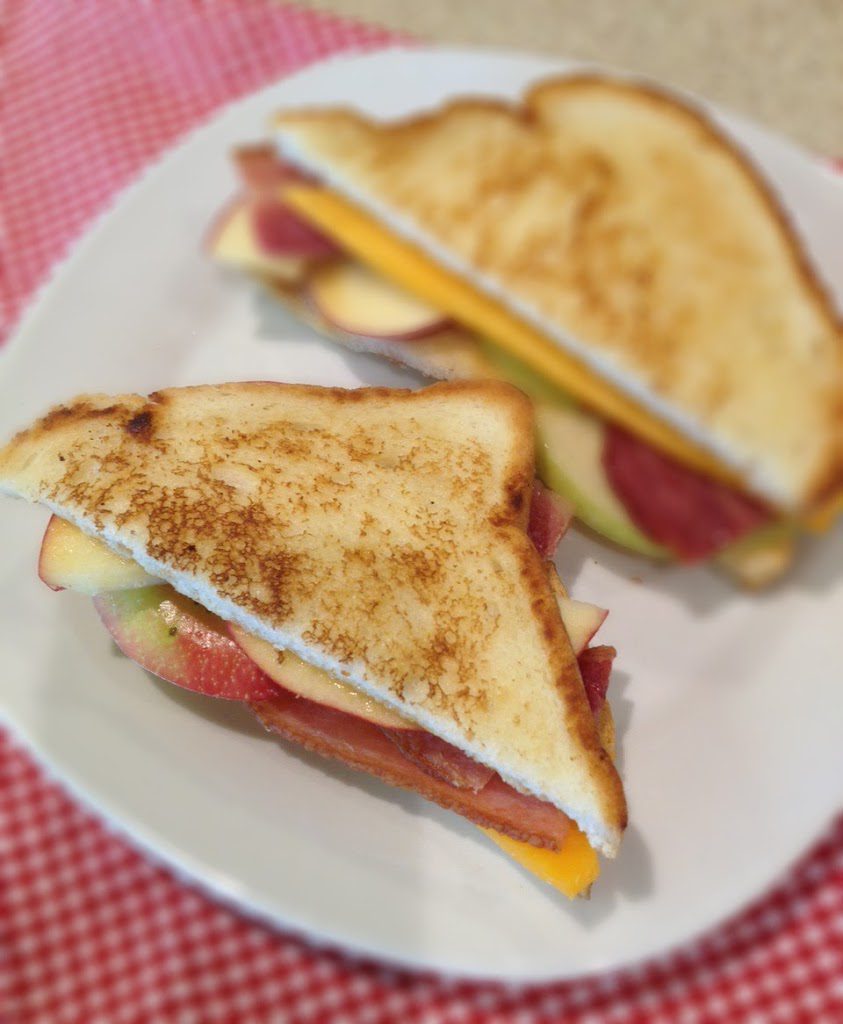 I am ecstatic to announce Honeycrisp season starts this weekend! And oh my, they look and taste better than ever. We have been growing Honeycrisp for years and the heat and humidity in our region usually causes sunburns and blemishes on this sensitive apple. Luckily, this year we had a "Honeycrisp kind of summer," so the apples are gorgeous and delicious!!In fact, they are so good this year, Rosie is giving the Honeycrisps two paws up! Everyday my dog Rosie, eats an apple. She knows exactly where to go in the country store to find them and she will lead you there and linger until she gets one. Good dog Rosie!!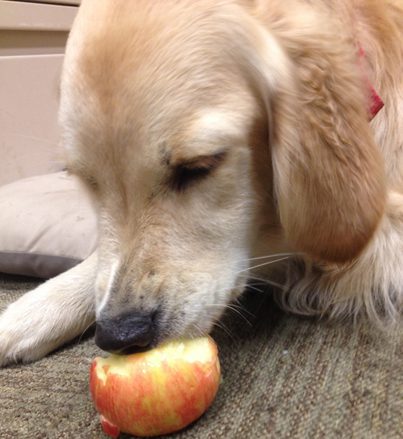 The Honeycrisp apple is an excellent eating apple. Handle it gently because it bruises almost as easily as a peach. Honeycrisp are also nice in salads like Waldorf or on sandwiches. I do not prefer to cook pies with them however, I usually select Jon and Golden apples for pies and those will be ripe in a few weeks.
In celebration of the start of this delicious crop, I made a grown-up version of grilled cheese. I baked the bacon on a parchment-lined sheet pan (you can also use foil to line the pan) at 375 degrees for 6 minutes. Then I turned the bacon over and baked it for another 3 minutes. After the bacon was ready, I followed the recipe to make a delicious lunch for me. (Sorry Rosie.)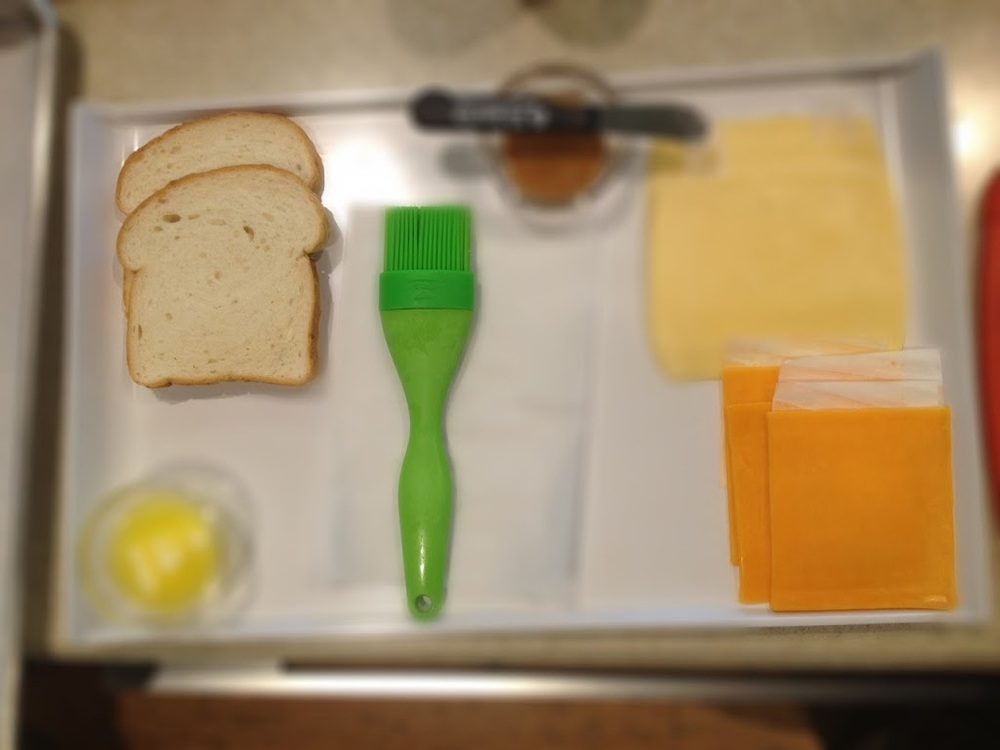 We begin picking Honeycrisp at all 3 Eckert's farms this Saturday, August 31st. Come in soon if you want to see the most beautiful crop of Honeycrisp ever! We are not sure how long they will last so time is of the essence. Hope to see you soon!
Eat Well,
 Angie
8 slices Eckert's Country White Bread Eckert's Cheddar or Havarti slices 3 tablespoons unsalted butter 12 slices Eckert's bacon, cooked to desired doneness 1 Eckert's apple, thinly sliced Eckert's Honey Dijon mustard  
Heat griddle or large skillet over medium-low heat. Spread Dijon on 4 slices of bread. Top with slices of cheddar or havarti, 3 pieces of bacon and apple slices. Place the remaining bread on top and spread top piece of bread with butter. Place on skillet buttered-side down and butter the remaining side. Cook until cheese is slightly melted and bread is golden brown. Flip the sandwich and continue to cook until cheese is thoroughly melted and bread is golden brown. Makes 4 sandwiches.