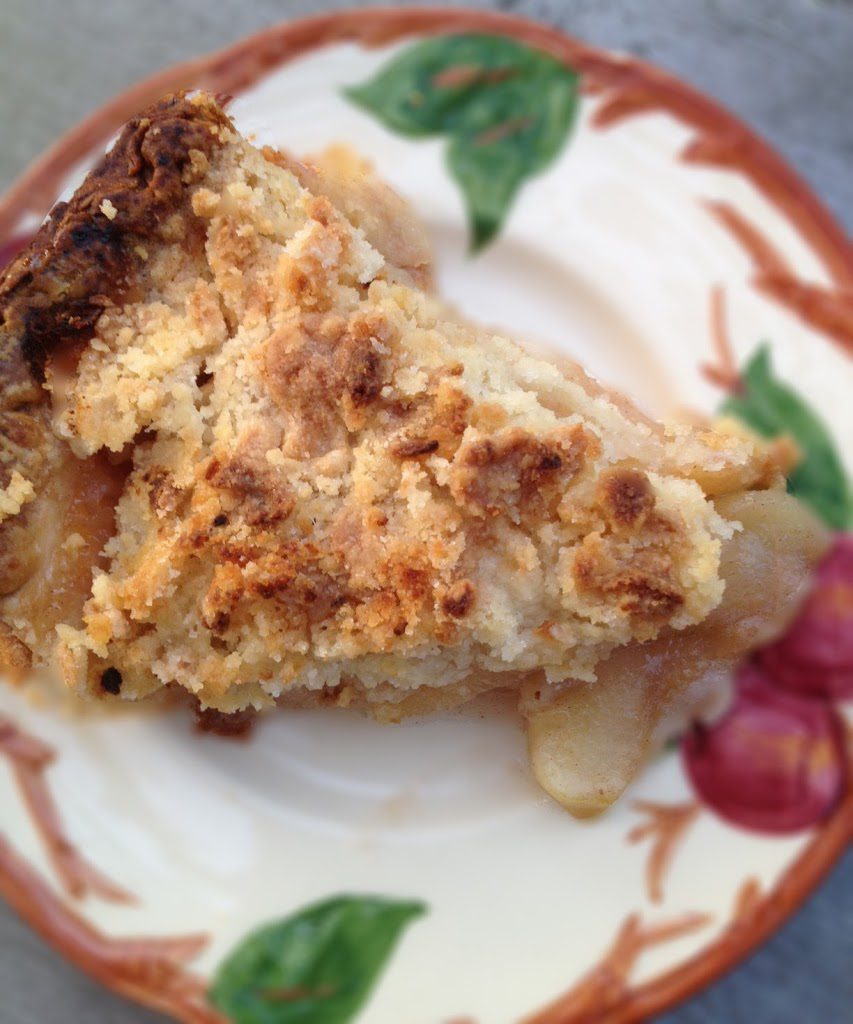 It is hard to believe apple season is just around the corner! While I am sad to see the summer go, I am very excited about our first year to harvest Gala apples at Eckert's. Customers have been asking if we grow them for years and we are excited to introduce our first crop!
Ella helped me gather a big bowl of these delicious apples. They are sweet and snappy with a delicious tanginess. I have never baked with them before and my mom and sister were over for dinner so it was the perfect reason to give it a try! I made my favorite apple pie recipe, the Apple Crumb Pie from our fall cookbook. I love this pie because it literally takes me 15 minutes to assemble and it is always a crowd-pleaser.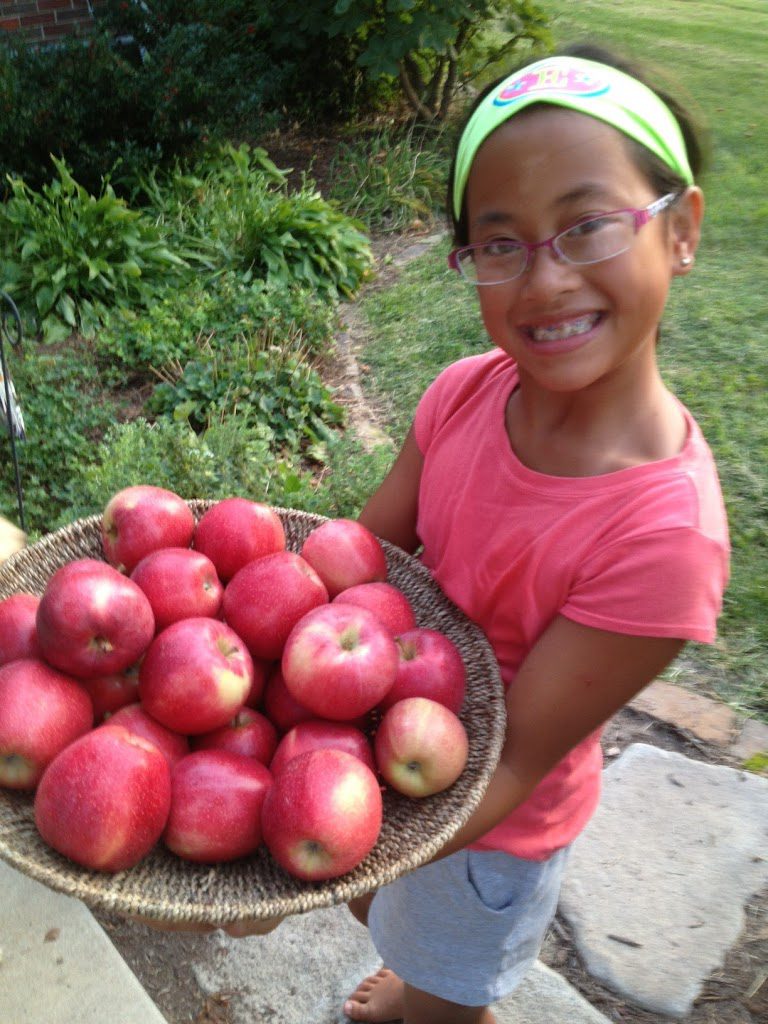 The result… everyone loved the pie with Galas! I am so glad to know it is a great variety for eating AND baking. (I will be trying it in applesauce tonite.)
Pick-Your-Own Apples opens at our Belleville farm with Gala apples on Saturday, August 24th. Come out and try Gala for yourself. I think you will love the crispiness and delicious balance of sweet and tangy flavors!
5 cups apples, sliced, peeled 1 (9-inch) Eckert's bakery unbaked pie shell 1 cup sugar, divided 1 tsp. ground cinnamon 3/4 cup flour 1/3 cup cold butter
Preheat oven to 450°F. Arrange apples in bottom of pie shell. Mix 1/2 cup of the sugar with cinnamon; sprinkle over apples. Mix remaining 1/2 cup sugar and the flour in small bowl; cut in butter with pastry blender or 2 knives until mixture forms pea-sized crumbs. Sprinkle over apple mixture. Place pie on a sheet pan. Bake 10 minutes. Reduce oven temperature to 350°F and bake an additional 30 minutes or until apples are tender.