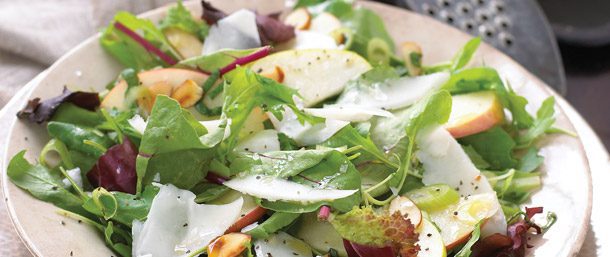 Have you heard?  Fuji apples will be available this Saturday for pick-your-own at all three farms.  Fuji apples have been a customer favorite for years, and luckily this year we have a great supply!  I was lucky enough to sample one earlier today, still as good as I remember.  So, in honor of Fuji Apple Season, I thought I had to share with you our Fuji Apple Spinach Salad, a delicious addition to any meal and featured in the New! Eckert Family Fall Cookbook.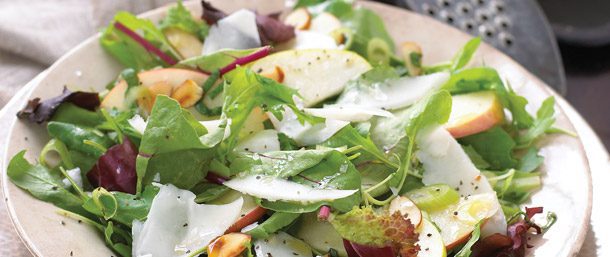 Dressing 6 Tbs. apple cider vinegar 1/4 cup red onion, finely chopped 3 Tbs. sugar 1 clove garlic, minced (optional) 1/4 tsp. salt 1/8 tsp. freshly ground black pepper 1/2 cup olive oil
Salad 1/2 cup slivered almonds 2 Tbs. sugar 1 pkg. (6 oz.) baby spinach leaves 1 head Romaine lettuce, torn into bite-sized pieces 2 Fuji apples, cored & thinly sliced
To Prepare Dressing:  Mix vinegar, onion, sugar, garlic, salt and pepper in small bowl with wire whisk until well blended. Gradually add oil, stirring constantly with whisk.
To Prepare Salad:  Place nuts and sugar in medium skillet.  Cook over medium-high heat 4 minutes or until nuts are well-coated with sugar and browned, stirring constantly; set aside.  Toss together spinach, lettuce and apples in large bowl. Pour dressing over salad just before serving; toss.  Sprinkle with almonds.