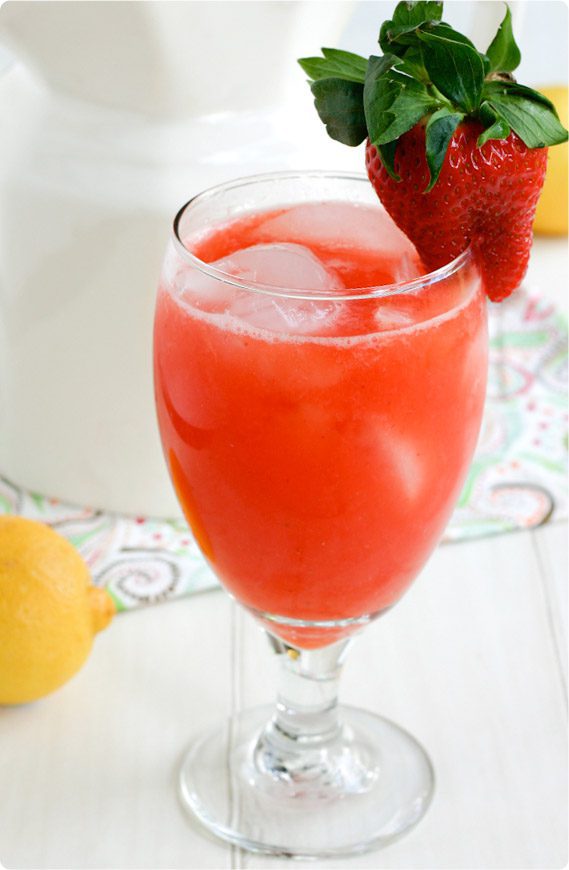 My kids and I look forward to homegrown strawberry season every year. Since it has come early they have been begging me to make one of their favorites strawberry recipes…Fresh Strawberry Lemonade. I made it for them last night and had almost forgotten how easy and delicious it was. I cannot wait to go pick up some more fresh strawberries and make another pitcher for this weekend!
Fresh Strawberry Lemonade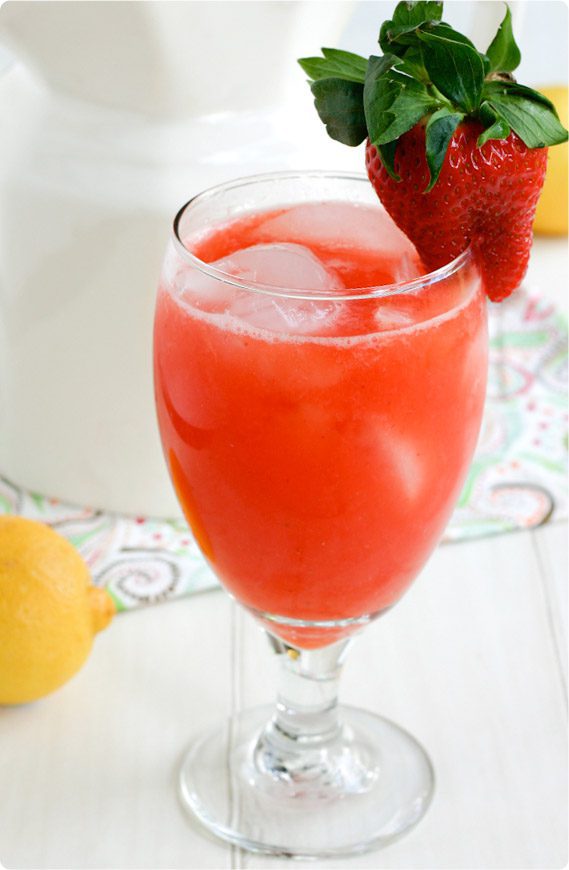 Ingredients:
1 quart washed, hulled fresh strawberries
3/4 cup fresh lemon juice
1/3 cup superfine granulated sugar
3 3/4 cup club soda, chilled
Fresh strawberries for garnish
Directions:
Place 1 quart strawberries in container of electric blender or food processor. Cover and process until smooth. Combine lemon juice and sugar in a pitcher, stir until sugar is dissolved. Add strawberry puree; stiring well. Stir in club soda just before serving. Serve over ice. Garnish each glass with a fresh strawberry.