We are ecstatic about our first crop of blueberries ripening and we now have gorgeous blueberries for sale in our Belleville Country Store! I am not used to having fresh blueberries so it has been fun to experiment with new recipes.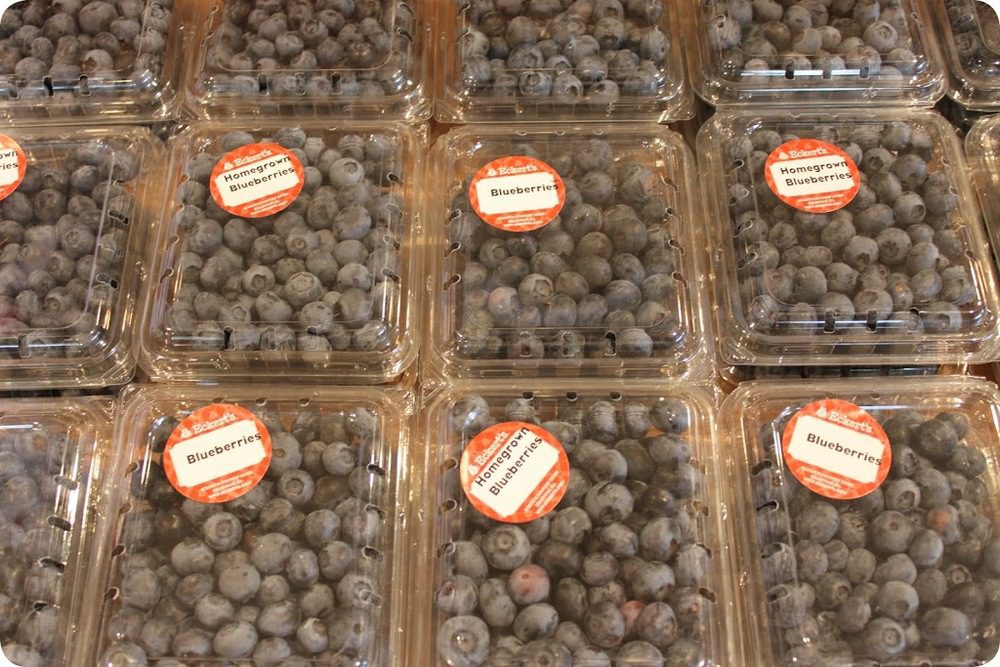 I fell in love with this easy compote recipe. It is a versatile sauce for ice cream and meats, surprisingly! We enjoyed it as a topping for Eckert's Frozen Custard last night at a family gathering for Father's Day. This morning, I mixed a few tablespoons into my plain yogurt for breakfast. Yum!

But my favorite use for this sauce was highlighted during our annual Wine in the Vineyard event. Each year we host a wine and food pairing in the Eckert vineyard. We feature summer wines and delicious food pairings. This year we featured a pork and bacon burger with this blueberry compote on top. The guests went crazy over it!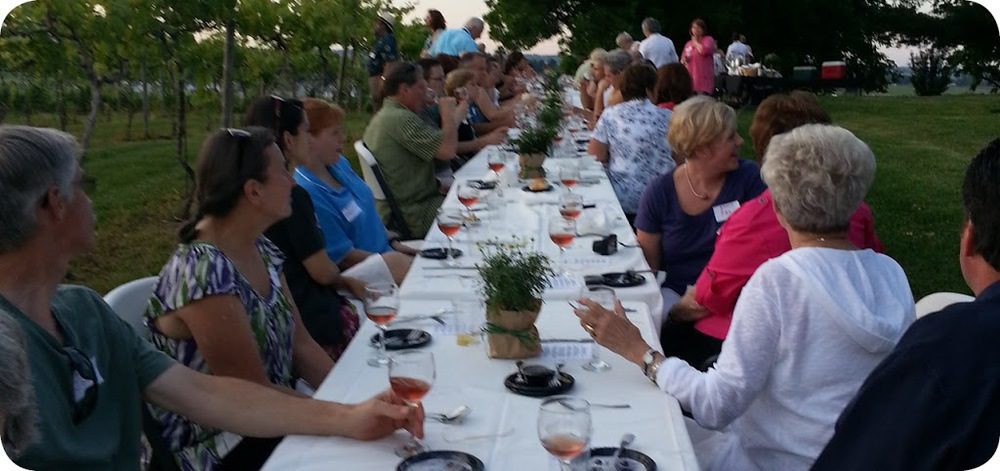 I hope you enjoy this simple recipe for home grown blueberries as much as I do.
Eat well this summer! Angie
2 cups fresh blueberries, divided 3 Tbs. water 2 ½ Tbs. Eckert's Pure Honey 1/8 tsp. ground cinnamon ½ tsp. fresh lemon juice
Place 1 cup blueberries in a medium sauce pan and set aside the remaining 1 cup of berries. Add the water, honey and cinnamon and cook over medium-high heat. Once boiling, reduce to a simmer and cook for an additional 10 minutes.
After 10 minutes, gently smash the blueberries against the pan using a spatula. Add the remaining blueberries and cook for an additional 5-6 minutes.
Stir in lemon juice. Serve over Eckert's Frozen Custard, mix in yogurt or as a topping for pork burgers.