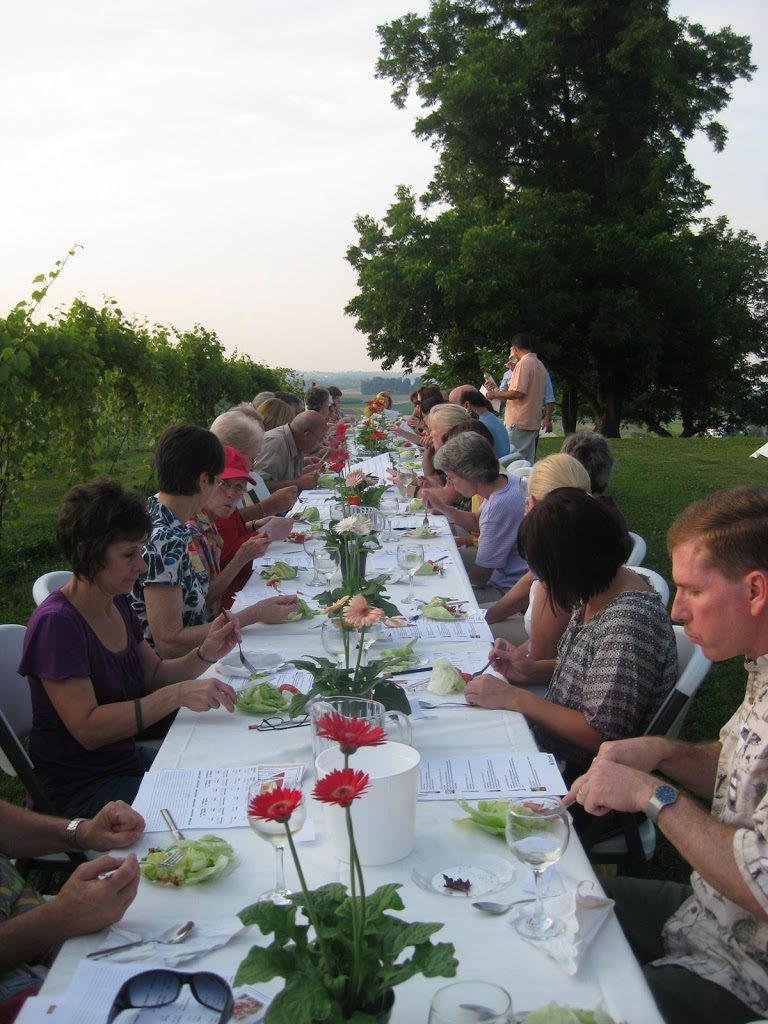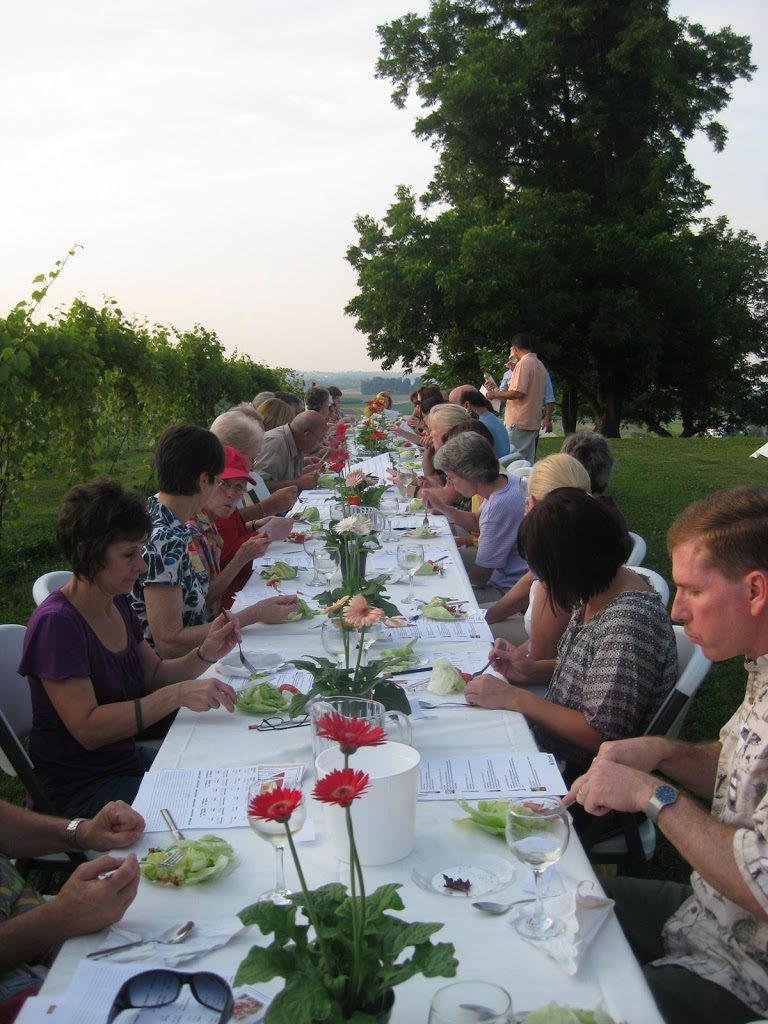 Eckert's hosted our first ever outdoor wine class this past Thursday. We were nervous about hosting such an event in the heart of July, but were lucky enough to have nice, not-too-humid, weather. Bringing the class into Mother Nature's dining room made for an inviting atmosphere that was well received by all.
Guests took a wagon ride to our vineyard, where they tasted six wines, including the famous Montelle Peachy wine made with Eckert's very own tree-ripened peaches. In addition, each wine was served with delectable food pairings including grilled scallops and homemade frozen custard.
A special thanks to our guests that attended the event, and to the staff that made it all possible. If you missed it don't worry… it might of been our first outdoor class, but it certainly will not be the last!