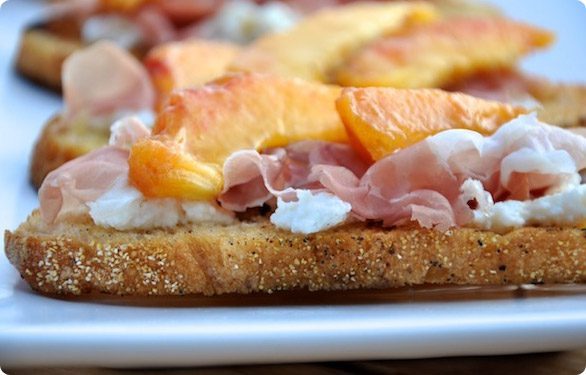 Eckert's peach orchard is living–and ripening–proof that southwestern Illinois has experienced its warmest year on record. This especially rings true for the month of March, when the mean temperature in St. Louis was 14.8 degrees higher than average, resulting in a peach bloom that was three weeks earlier than ever before on our farm. When there is early bloom, early harvest is sure to follow. For the first time in our 175 years of farming history, we will kick off peach season in May!
A limited supply of our homegrown peaches will be available for purchase in the Belleville Country store beginning Saturday, May 26th. These first peaches serve as a sweet reminder that our most bountiful harvest of peach-filled peck baskets and pick-your-own is just around the corner.
Stop by the Country Store this weekend and be one of the first to take home some freshly tree-ripened Eckert's peaches. I know I will. I plan on making some of my favorite easy-peasy peach recipes for our big Memorial Weekend blast.
Peach, Prosciutto & Ricotta Crostini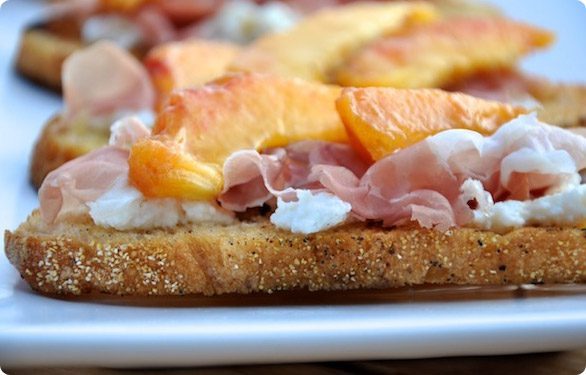 Ingredients:
Sliced Baguette
Olive Oil
1 ripe peach
1 tablespoon fresh ricotta
Freshly ground black pepper
4 thin slices of prosciutto
Honey
Directions:
Preheat oven to 400F. Brush both sides of bread with olive oil. Bake 4-6 minutes. Flip bread. Bake 4-6 minutes more. Remove from oven and cool bread on racks. Halve, pit, and thinly slice 1 ripe peach. Spoon fresh ricotta onto each slice of toast and sprinkle with pepper. Tear the prosciutto into feathery pieces and drape a few slices over ricotta on each. Drizzle each with honey and top with two peach slices. Makes 12.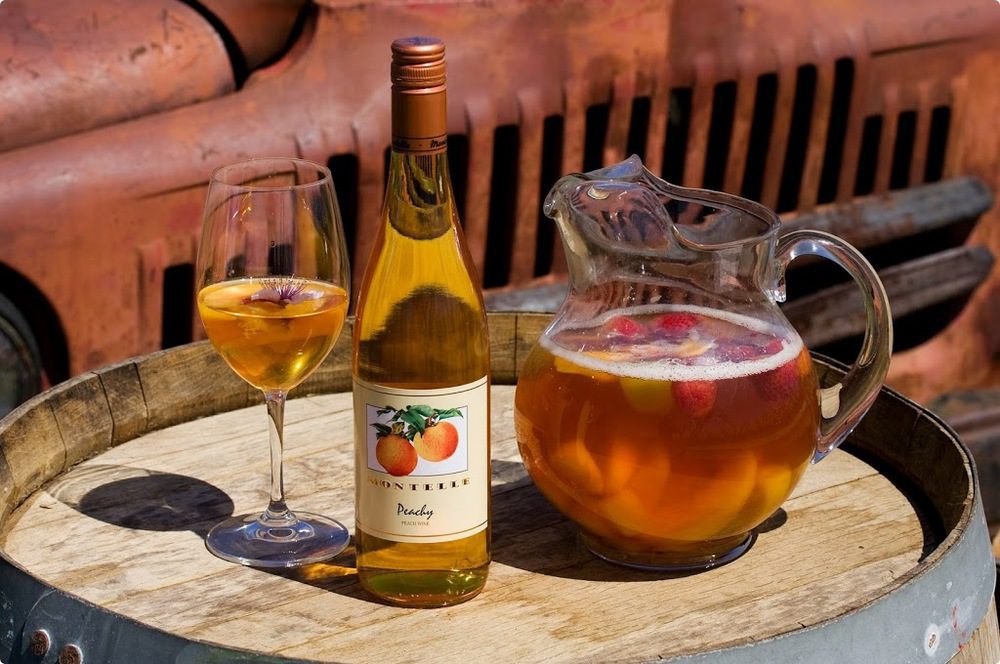 Ingredients:
Two bottles of Montelle Peachy Wine
10 Eckert Peaches, sliced
1 pound white grapes, frozen
Combine wine, orange juice, peaches and sliced lemon in a large pitcher. Refrigerate overnight. When ready to serve, add soda and frozen grapes. Frozen grapes will keep the drink cold without diluting the flavor. (It is easy to cute the recipe in half too!)