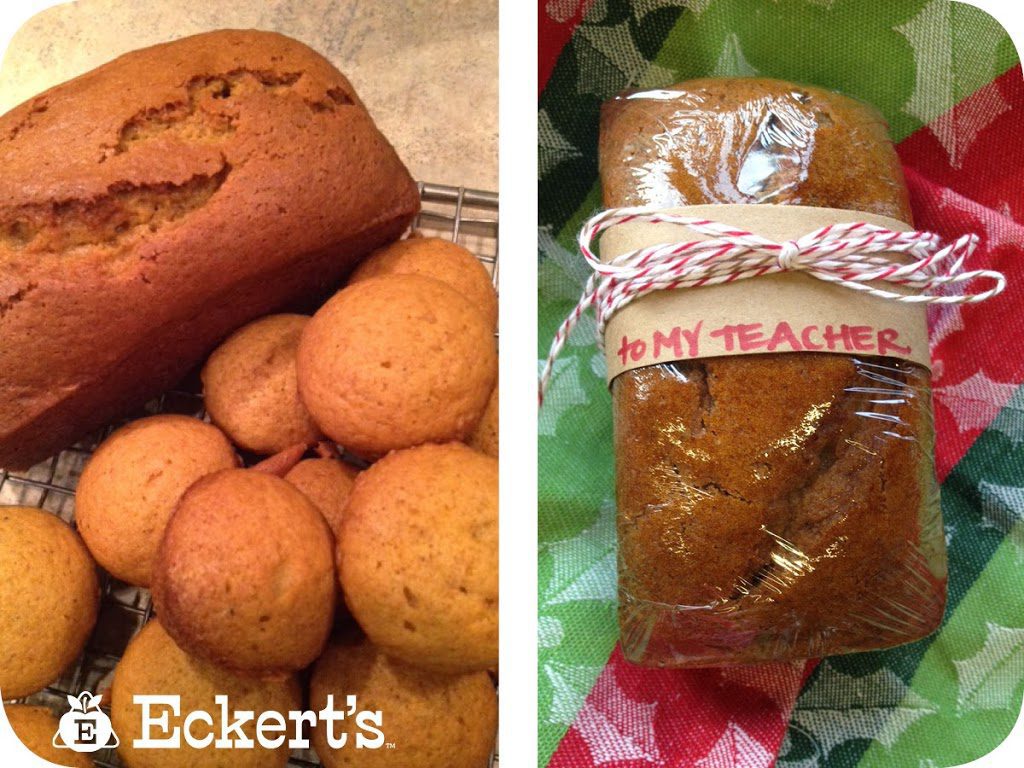 My apologies for missing a week of blogging. The bug that has been going around made a visit to our house last week meaning cooking was the last thing on my mind!
Finally this weekend I was back to normal and craving comfort food.
Nothing sounded better than my favorite pumpkin bread. And, since my mom, who makes pumpkin bread on a year-round basis, is out of town visiting my sister, I decided to make it myself!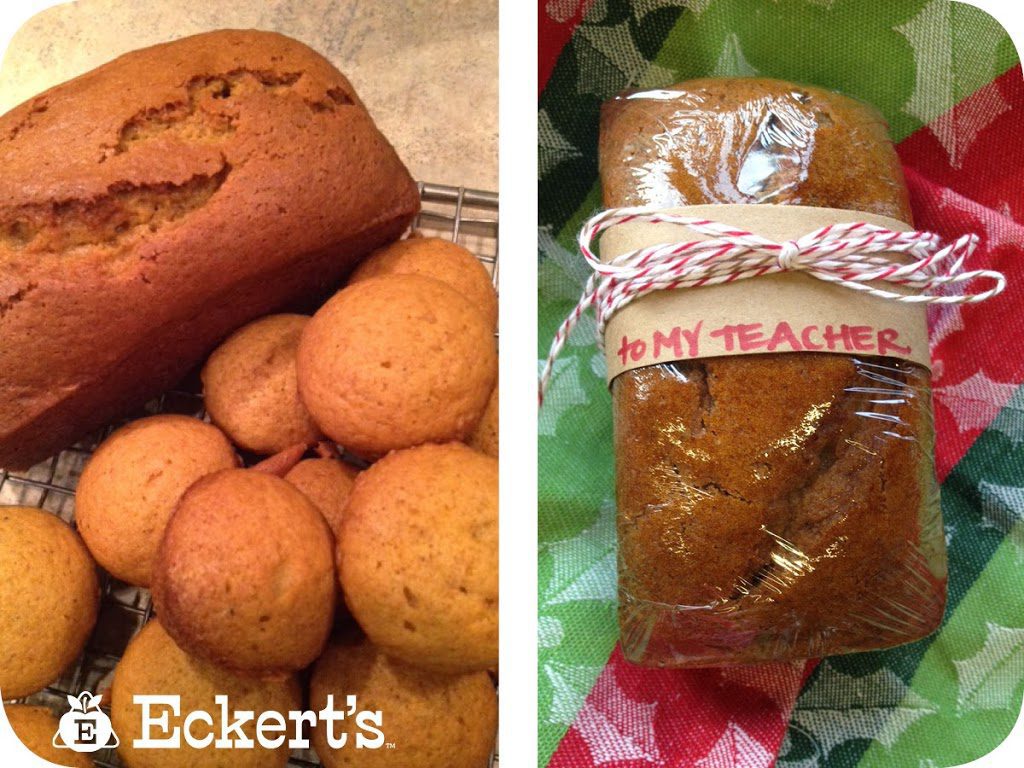 Everyone's Favorite Pumpkin Bread
This recipe is a mainstay in my family. My mom made it for us when we were young and she often made it for our teachers' gifts. For years, it was shipped to Champaign, Illinois during finals week for me and my siblings. These days it can be found in the
as "Angie's Favorite Pumpkin Bread." However, you will quickly see it is everyone's favorite pumpkin bread!
My mom continues to make this recipe as two-bite muffin for her grandchildren, grown children and spouses who all love them! In fact, certain members of the family even sneak them off the platter before everyone has arrived at Mom's (I will refrain from mentioning names here but you know who you are!).
If you are looking for an easy crowd pleaser and a gift-able bread.
Here you go!
Eat well this Holiday Season, Angie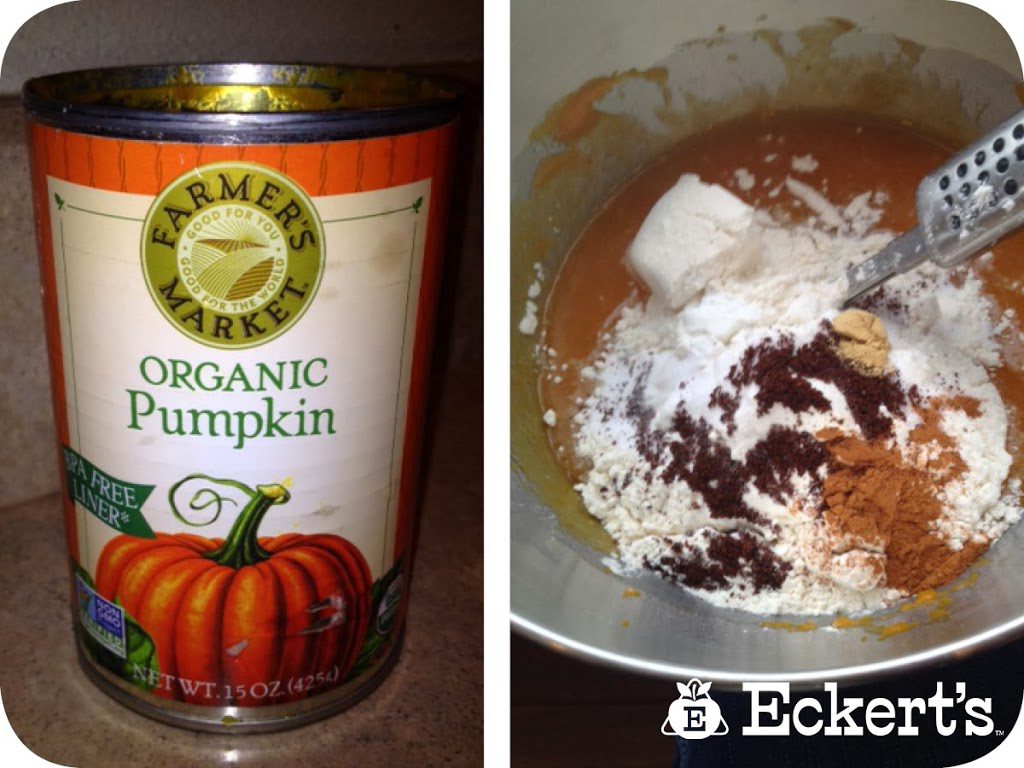 Ingredients:
2 eggs
1 1/2 cups sugar
1 cup cooked fresh or canned pumpkin
1/2 cup oil
1 2/3 cups flour
1 tsp. baking soda
3/4 tsp. salt
1/2 tsp. ground nutmeg
1/2 tsp. ground cinnamon
1/2 tsp. cloves
1/4 tsp. ginger
1/4 tsp. baking powder
Directions:
Preheat oven to 350°F. Beat eggs, sugar, pumpkin, and oil with wire whisk in large bowl. Mix flour, baking soda, salt, nutmeg, cinnamon, cloves, ginger, and baking powder; stir into pumpkin mixture. Pour evenly into 2 greased 8 × 5-inch loaf pans. Bake 1 hour or until wooden toothpick inserted in center comes out clean.
For mini pumpkin muffins, spray tins with nonstick spray. Fill cups two-thirds full with batter. Bake 20 minutes or until toothpick inserted in center comes out clean. For mini loafs, bake approximately 45 minutes or until a toothpick inserted in center comes out clean.