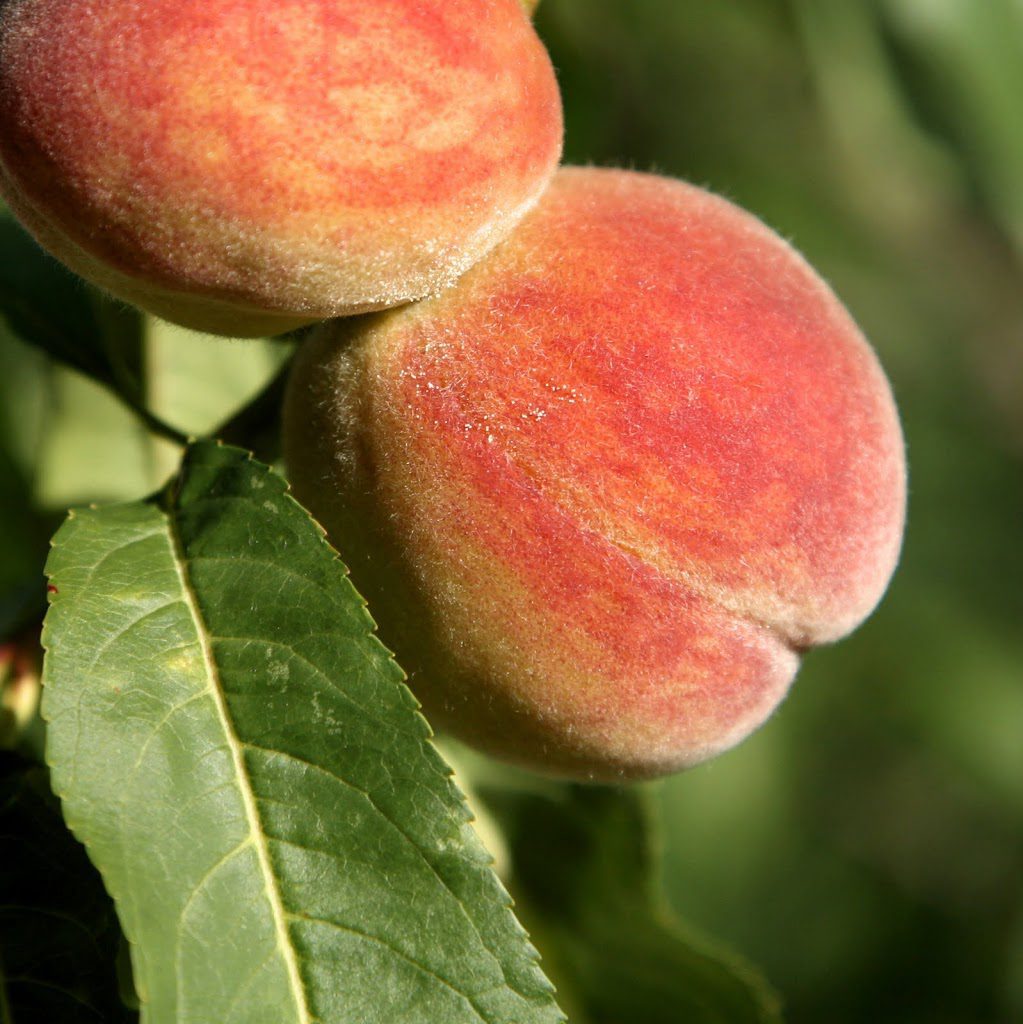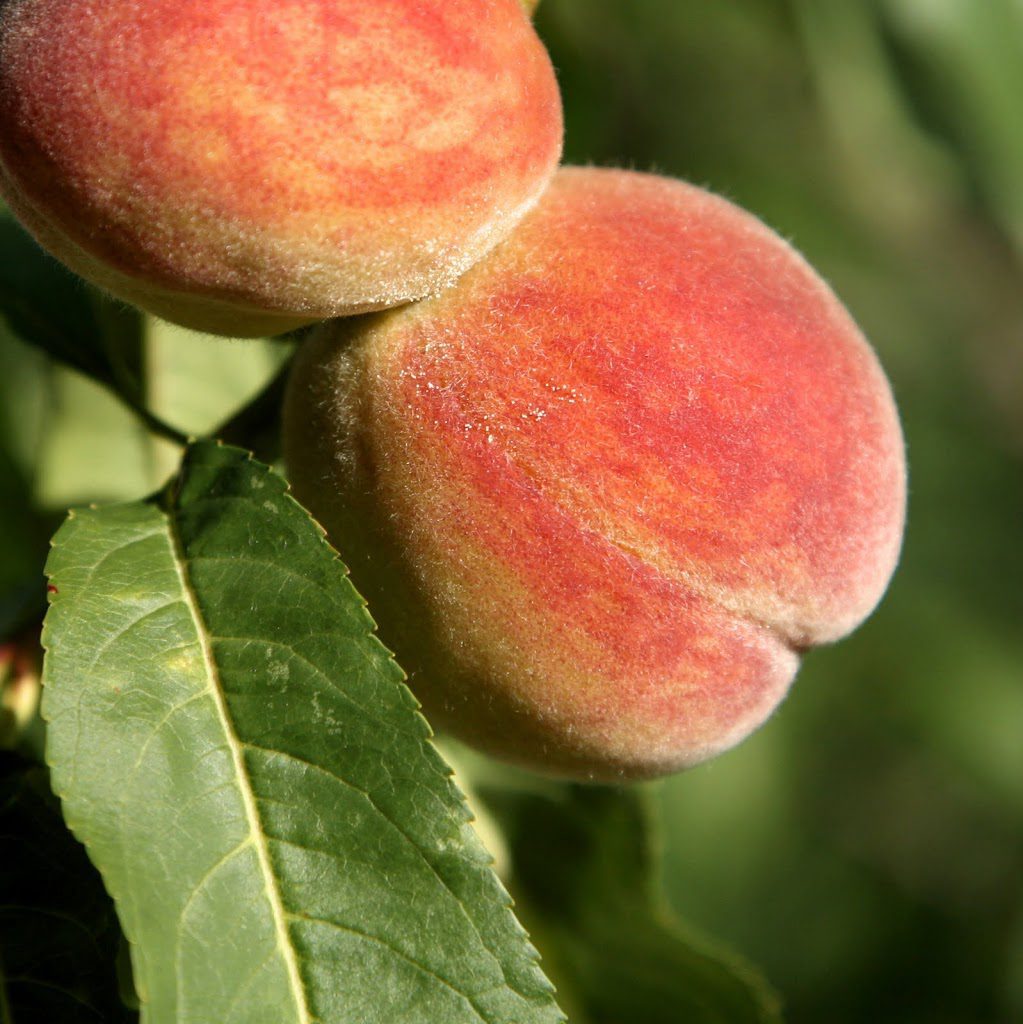 Eckert's Tree-Ripened Peaches are here! We currently have clingstone peaches available in the Country Store and pick-your-own will be here mid-July. Peaches are a stone fruit. Two main types exist: clingstone and freestone. Clingstone peaches are the earliest ripening peaches, and are named for the flesh that will not pull away from the pit. The freestone varieties ripen a little later and are the most common varieties found in markets. Since the pit can be easily removed, this peach is recommended for fresh eating. Here is a list of the peach varieties at Eckert's, hopefully this guide will help you find the perfect peach!
Garnet Beauty (End June – Early July) – Garnet Beauty is the first peach of our season. This is a cling stone peach.
Red Haven (Mid July) – One of the oldest varieties. Red Haven peaches are known for their outstanding eating quality. A little sticky to its seed pit, but will break free if fully ripened. Good for canning and baking.
Jim Dandee (Mid July- End July) – Jim Dandee is the first true "freestone" of the season, meaning it breaks away from its seed pit easily. It is also a larger peach. It is a little more acidic. Great for recipes that use peach glazes on meats.
Loring (Early August – Mid August) Loring is the largest peach we grow, typically averaging 3.25″ in diameter (these things look like softballs). They are great for eating with balanced sugar and acids.
Crest Haven (Mid August – End August) – Crest Haven is one of our family's favorites. Great for both eating and cooking. These make the most beautiful pies because of the flesh turns dark red around the pit. These are the last peaches of the season and have the most concentrated flavors.
White Peaches (August) In Store Only – White Peaches have a pale flesh and are less acidic (thus sweeter) than traditional yellow peaches. Good for fresh eating or baking. Popular with older adults who cannot handle such acidic fruits.
For the most up to date crop information we always recommend calling the Harvest Hotline at 618.233.0513 x 6.