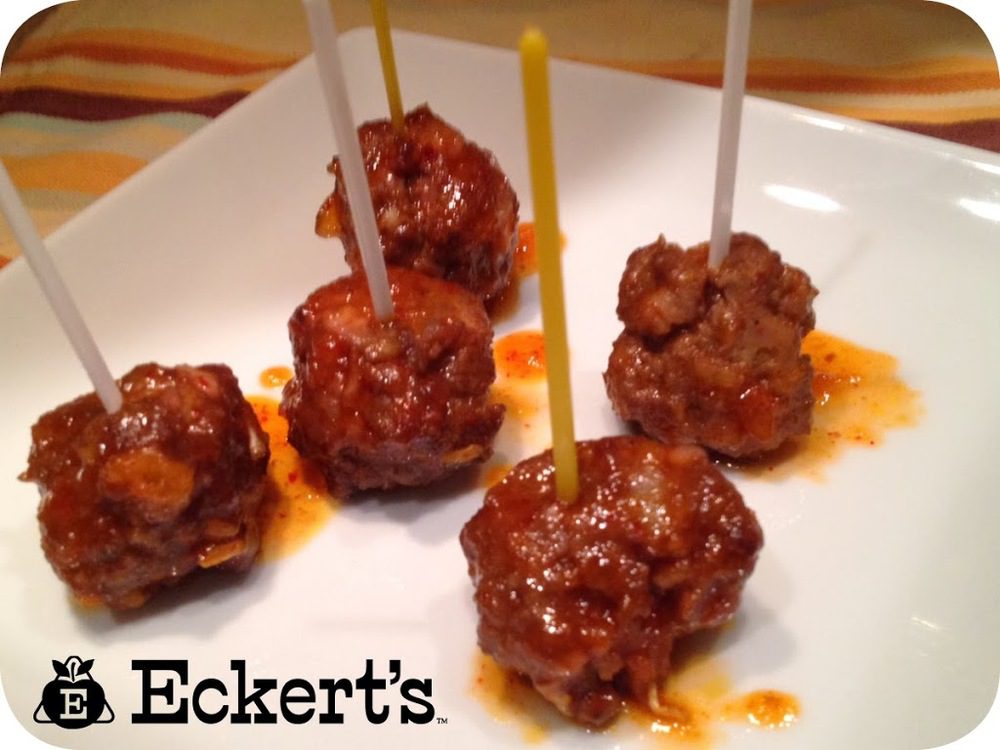 My favorite part about Super Bowl is the ….. FOOD! Are you with me on that? I can't tell you who is playing but I can tell you what I will be serving. Speaking of that, I have been looking for a good meatball appetizer recipe for Super Bowl Sunday for several weeks. I was intrigued by the many recipes for cocktail meatballs calling for grape jelly but I wanted to put an Eckert's spin on it. I experimented last night with a few sauces until I arrived at this sweet and savory combination.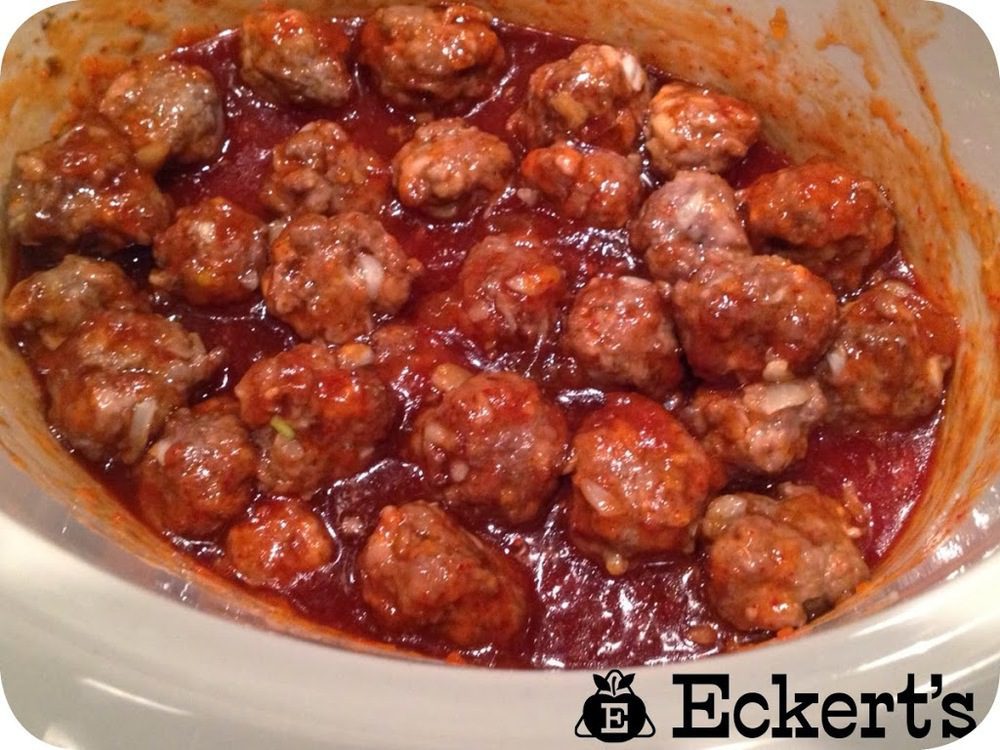 The meatballs themselves were moist and very flavorful. They would be great on pasta with tomato sauce or as an appetizer straight from the oven. The combination of Eckert's Peach Grilling Sauce and Eckert's Peach Preserves provides a sweet medium to keep the meatballs moist throughout a party.  I will be making them again this Sunday and I hope you will too.
Eat well this Super Bowl, Angie
Eckert's Sweet Party Meatballs
1 lb ground beef 1 Eckert's applewurst sausage link (a link of bratwurst can be substituted) 1/4 dried plain bread crumbs 1/4 cup finely minced onions 1/8 salt 5oz Eckert's Peach Grilling Sauce (your favorite BBQ sauce can be substituted) 1 cup (8oz) Eckert's Peach Preserves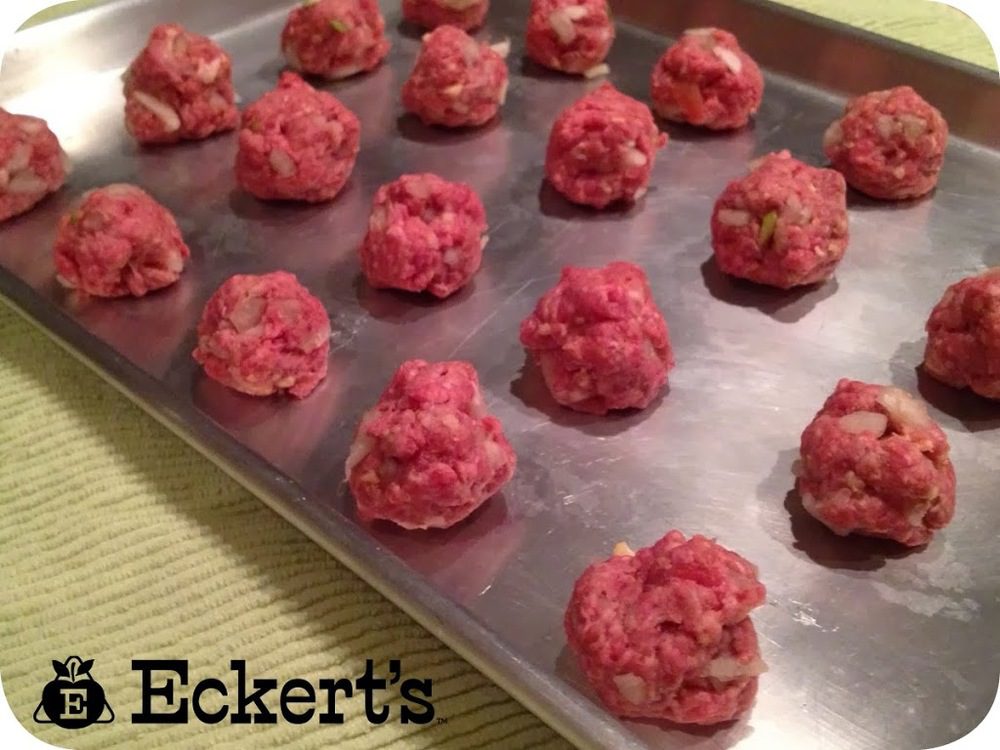 Preheat oven to 350 degrees F. In a large bowl gently mix ground beef, applewurst, bread crumbs, onions and salt until combined. Form mixture into round balls about 1 1/4″ in diameter. Place meatballs on a baking sheet and place in oven for 12-15 minutes or until the internal temperature is at least 150 degrees. Pour grilling sauce and preserves in slow cooker. Transfer meatballs to slow cooker and gently toss to cover with sauce. Cover slow cooker and place on high for at least 1 hour and up to 4 hours. Makes about 30 meatballs.