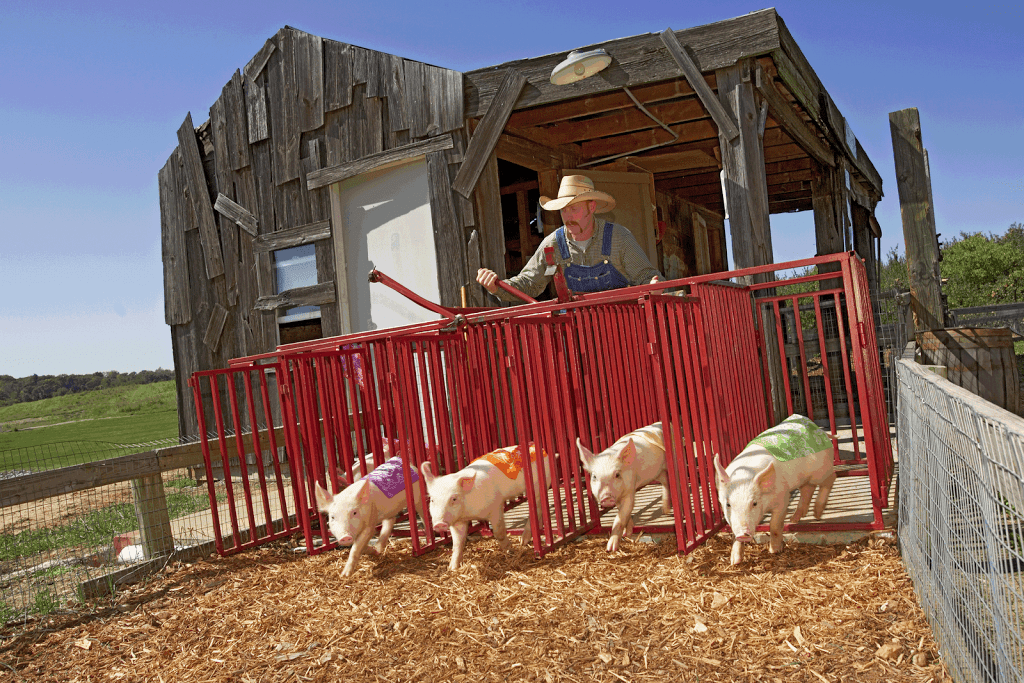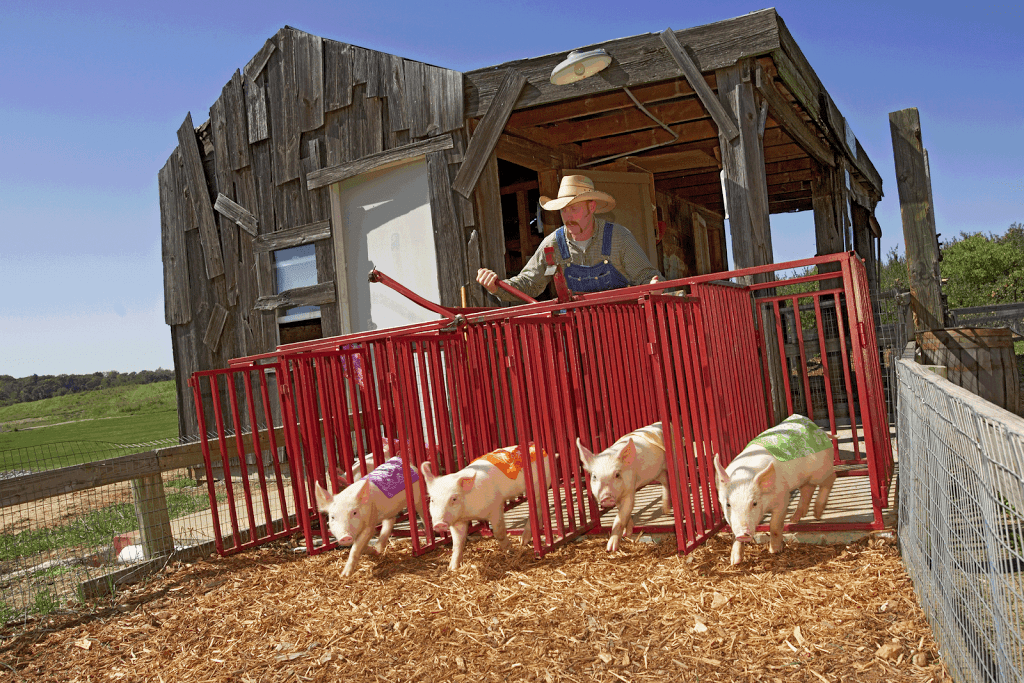 Eckert's Millstadt Fun Farm is now open! Pick Your Own Apples are available, but all of our our fun-filled activities will begin on Tuesday, September 14th. Let the excitement begin! Our Millstadt location truly earns its name as the "Fun Farm." With activities such as Uncle Aubrey's Workshop, Billy Bob's Pig Races, the 70-foot underground slide at Eckert's Mining Company, and the Deere Express how can you go wrong? Our Millstadt Fun Farm has been open since 1968, although times have changed, our Millstadt Farm has held true to its Country roots, still offering country cookin' with mouth-watering country food like roasted sweet corn, and chicken shish kabobs at Bob's N' Cobs Food Stand. Or for a manly meal fit for a farmer, visit our newest addition for country vittles… the Applewood Smokehouse. Of course, hot dogs, bratwurst, KettleKorn, homemade ice cream and funnel cakes are always on the menu too! Also available, are children's activities, and wagon rides to the apple orchard and pumpkin patch! (Pumpkins begin October 1st)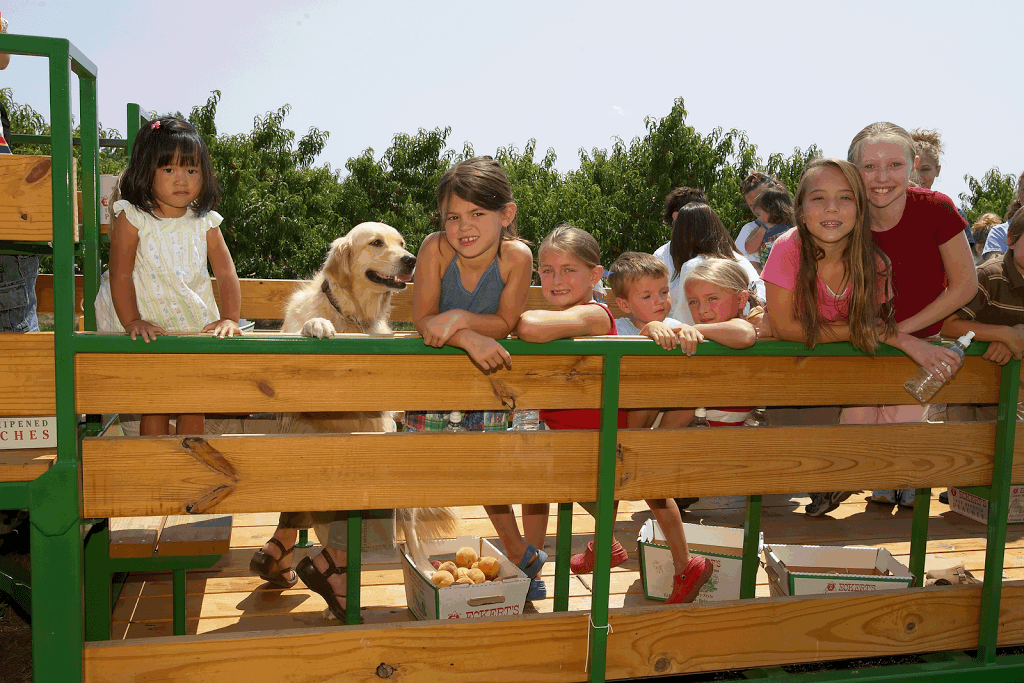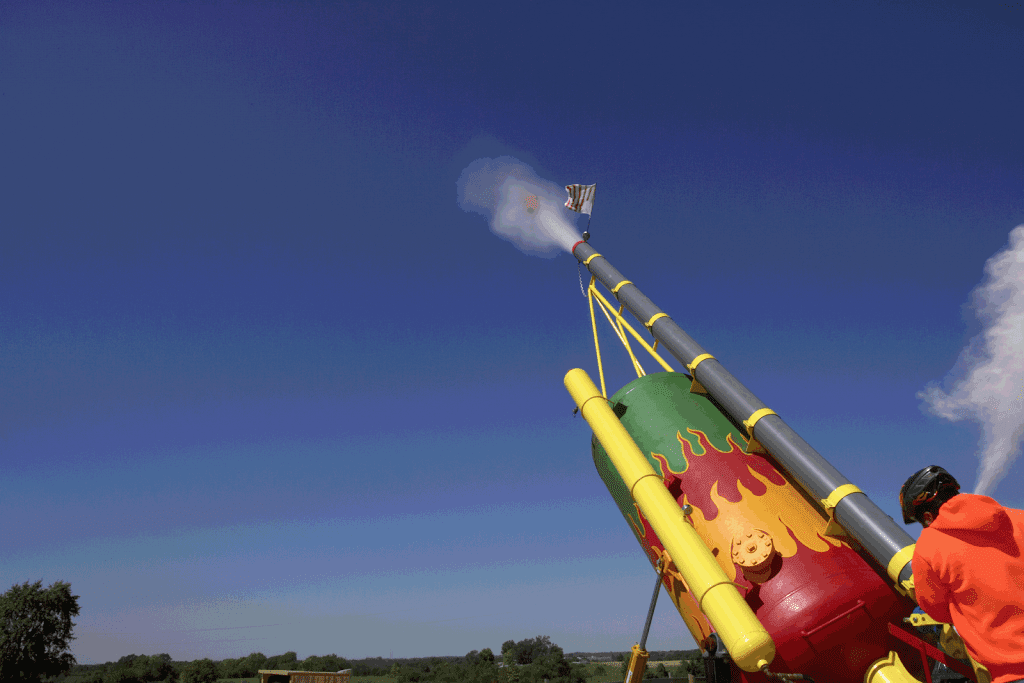 It is only a short drive from downtown St. Louis, but this farm is located out in the country with nothing surrounding it but fields and winding country roads. This is the most "Country" of all of our farms, and because of this farms great location, we are able to offer some very unique activities. Haunted hayrides through the apple orchards and pumpkin patch is always a great treat near Halloween, bon-fires to keep warm during the crisp and cool fall weather, and also one of our newer attractions, the Jack-o-Lobber. The kids are sure to love our pumpkin cannon that shoots pumpkins over half a mile!
Millstadt Fun Farm is open through October 31st and not only does it have plenty of children's activities, but it also provides apples and pumpkins for picking and fresh bakery items available for purchase. I can hardly wait for all of this fall excitement; it is my favorite time of year!
Millstadt Fun Farm Hours of Operation:
Open Daily from 9 am – 6:30 pm
For more information on our hours of operation and admission rates please visit Eckerts.com!
Our Millstadt location is a bit tricky to get to, so here are some different options for directions:
2719 Eckert Orchard Lane
Millstadt, IL 62260
Phone Number: 618.233.0513 or 800.745.0513
You can find directions to all of our farms at Eckerts.com!