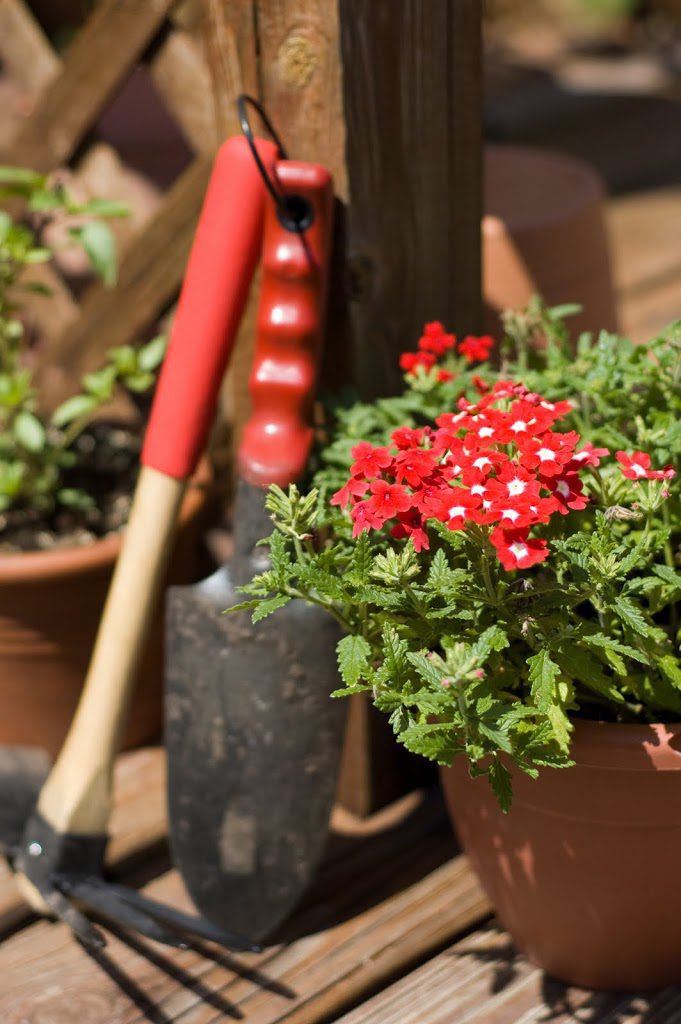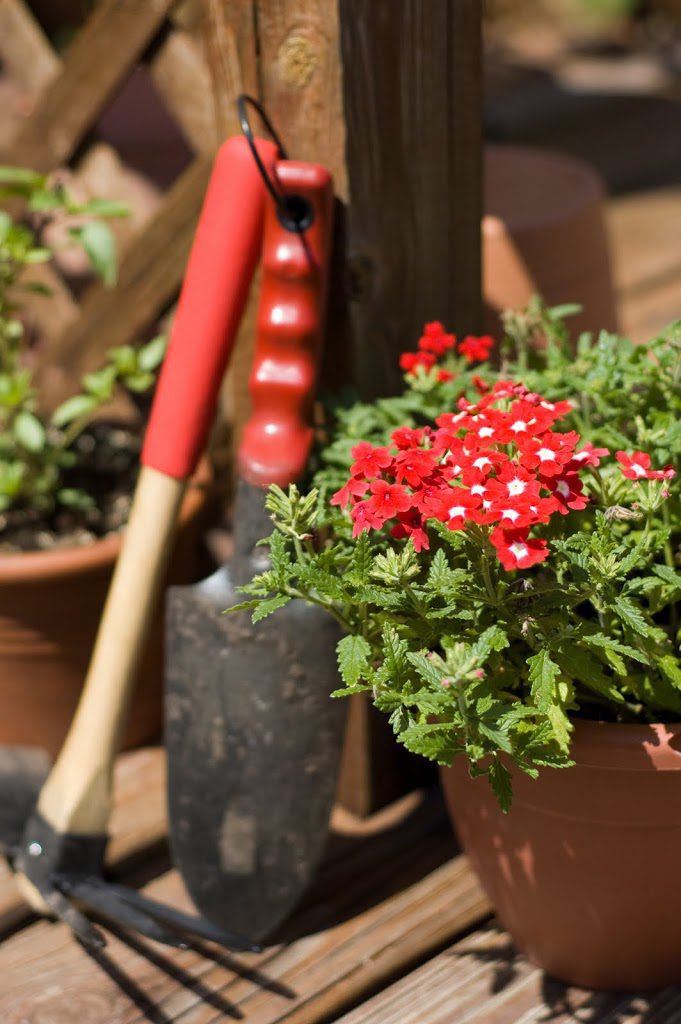 Whether you have an experienced green thumb or are just a beginner, Eckert's Garden Center has something perfect for you! Our Garden Center is filled with beautiful, brightly colored flowers ready to be taken home and planted. Everything from herbs to hanging baskets can be found this time of year, its time to get excited and start planting! Here are some great planting guidelines to help get you started.
Container Plants:
1. Dig a hole two times as wide as the diameter of the plant's pot and as deep as the soil is inside the pot. Loosen the soil in the bottom of the hole.
2. Remove the plant from its container. Removal is easiest if you lay the container on its side and tap the sides of the pot. Slide the container off of the plant while gently holding the stem or trunk of the plant.
3. If there is a significant amount of root growth evident, use a knife to cut the roots in a line from top to bottom of the pot, approximately 3/4″ deep into the soil. This will prevent the roots from continuing to grow in a circular pattern. Instead they will spread out and collect more nutrients and water for the plant.
4. Place the plant in the hole while making sure the top of the soil from the container is flush with the top of the ground. Fill the hole in with the original soil. (If the soil is very heavy clay, mix some peat moss or compost with the backfill and plant 1-2″ higher. Pat the backfilled soil in firmly.)
5. Water plants well with a solution containing a Fertilome Root Stimulator.
6. Cover the soil with 2-4″ of mulch if desired. (To prevent stem rot, be careful to keep mulch from directly touching the stems and trunks.)
7. Check the plant every 2-4 days by feeling for moisture 2″ deep past the mulch, into the soil. If dry, water well.
*Planting container plants is more convenient during the Spring because you will not have to do as much watering compared to the hot summer months when follow up watering is more critical.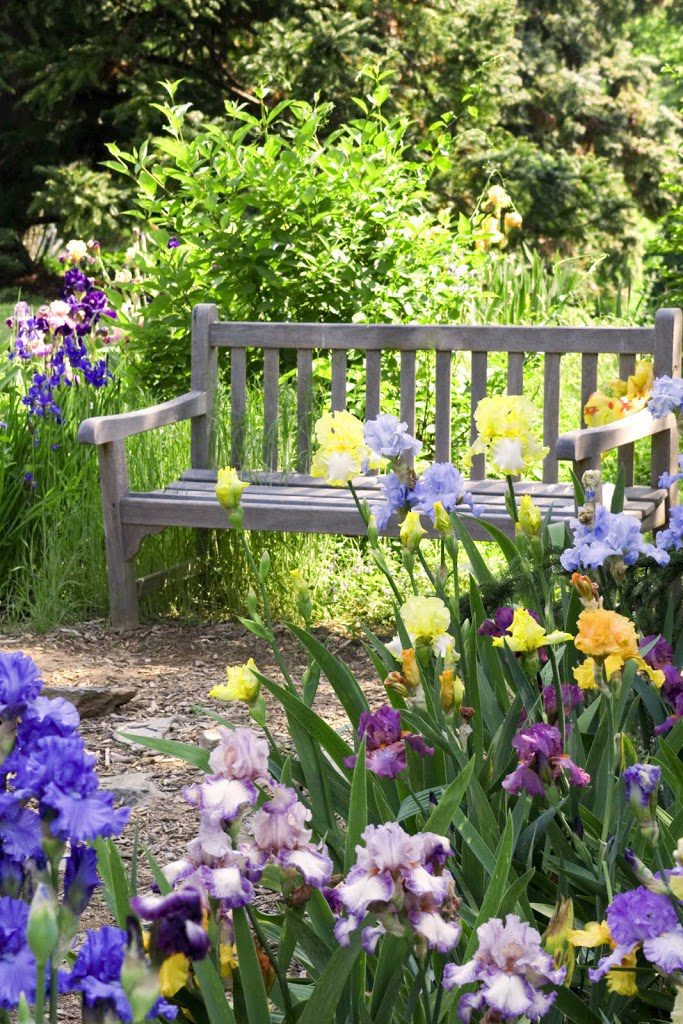 Eckert's
will also be attending the Treemendous Forest Festival with our good friends at the Missouri Botanical Gardens this weekend April 30-May 1, 2011 from 9 am – 5 pm to help celebrate the arrival of Spring. Enjoy a host of tree-riffic tours, demonstrations, live music and hands-on family activities during the Treemendous Forest Festival. The event kicks off the Extreme Tree Houses exhibition and is part o f the Garden's TREEmendous year of activities in recognition of the United Nations International Year of Forests. For more information you can also visit
www.mobot.org/treemendous
.