We are excited to announce that our New! Eckert Family Fall Cookbook is due to hit shelves in our Country Store on Friday, September 21st! We are so excited to share this with you – it is our way of sharing the best of the fall's season's bountiful harvest with you.
We are passionate about the fruits we grow at Eckert's and love to experiment with new flavors and combinations, but we also respect the experience and knowledge of those who came before us. Several recipes in this volume were handed down from our grandmothers, who were unbelievably good cooks and bakers. Other recipes came from cooking classes in our classroom where we love to experiment with new techniques in a modern-day kitchen.
For a limited time, we are offering our Fall Family Cookbook for only $8.99 when pre-ordered by September 20th. The list price is $12.00. The pre-ordered cookbook will also be signed by each contributing Eckert family member. You don't have much time, Order today or visit us at our store in Belleville to pre-order this cookbook for $8.99.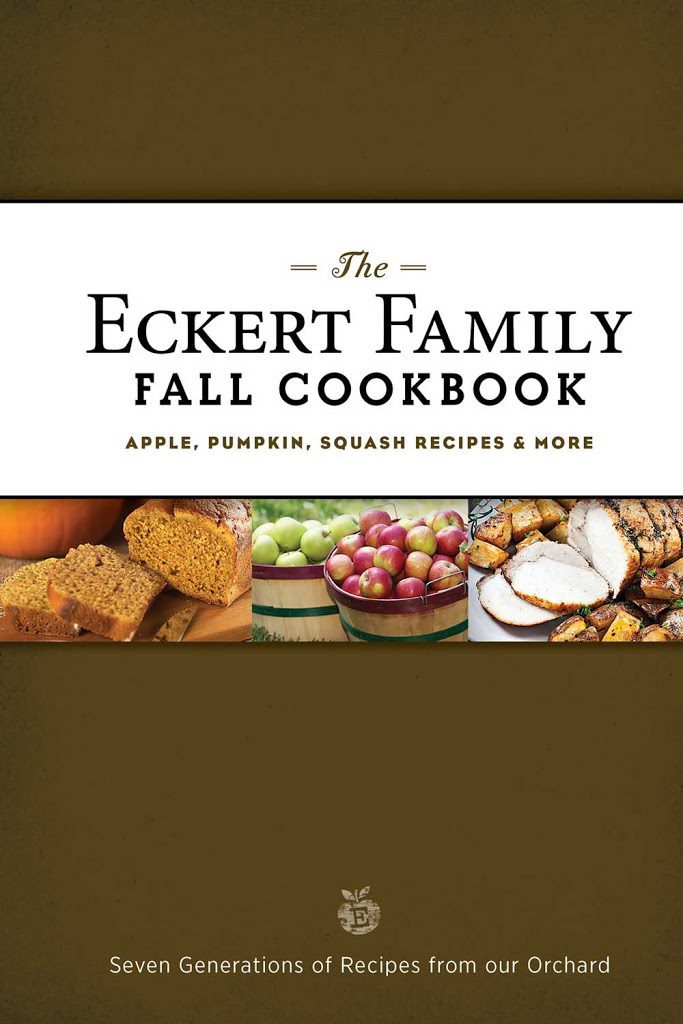 Now that it is actually beginning to feel like fall, I thought I would share one of my favorite casserole dishes – perfect to throw in the oven on a cool fall day.
Apple Sweet Potato Casserole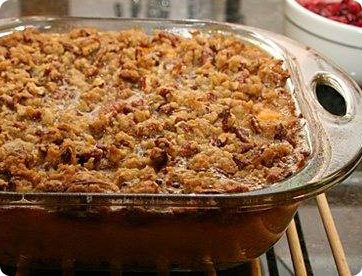 Ingredients: 4 sweet potatoes, peeled, cut in 1/2-inch slices 2 large apples, peeled, sliced 1/ tsp. salt 2/3 cup light corn syrup 2/3 cup firmly packed brown sugar 2 Tbs. butter 1/2 cup chopped pecans
Directions: Preheat oven to 350 degrees F.  Place potatoes in medium saucepan; add enough water to pan to completely cover potatoes.  Stir in salt; bring to boil over medium-high heat.  Continue boiling 10 minutes or until potatoes are just tender; drain.  Place sweet potatoes in bottom of ungreased 13 x 9-inch baking pan; top with apples.  Grizzle apples with corn syrup; sprinkle with brown sugar.  Dot with butter; top with pecans.  Cover pan with foil.  Bake 35 minutes.