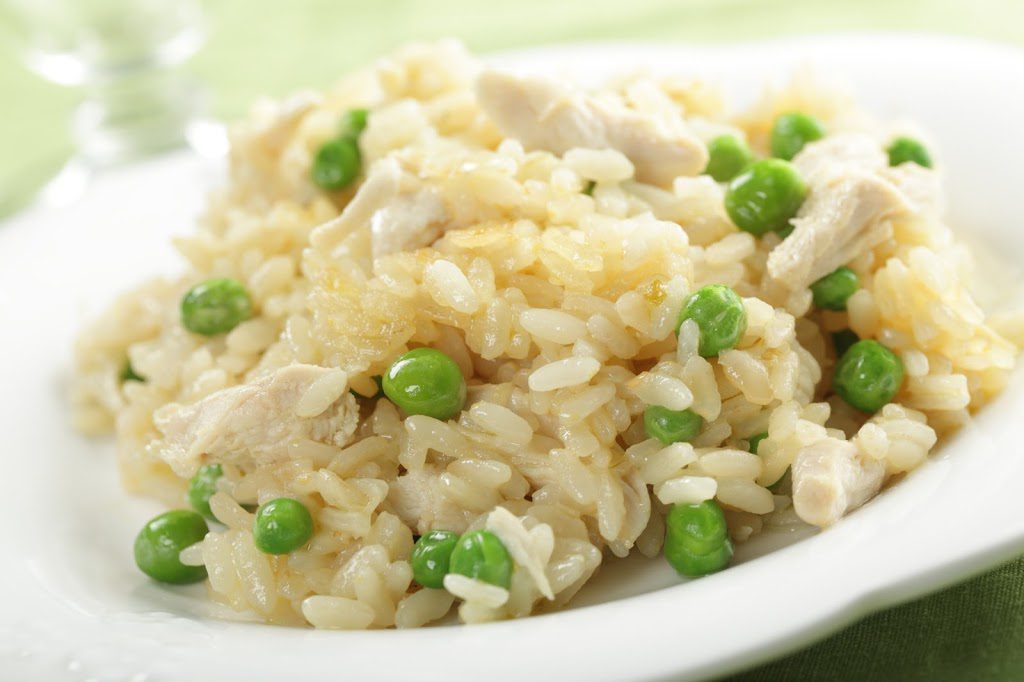 I love comfort foods, especially this time of year. When the sun goes down and the nights get cold, there is just something soothing about biting into a dish with warm rice and cheese. This recipe hits the spot! 
It is also simple to prepare and something my whole family loves—it is definitely worth giving a try.
Easy Rice with Peas and Chicken

1 Tbsp butter, at room temperature
½ cup freshly grated Parmesan cheese
1 cup fresh or frozen peas
4 green onions (scallions), thinly sliced
1-inch thick slice of Boar's Head Ovengold Chicken
Freshly ground black pepper
Cube chicken. Meanwhile in a small saucepan, cook the peas in a little water until tender. Crack the egg or eggs into a small bowl, season with salt and pepper and beat until frothy. Place the rice in a large skillet and heat until warm over medium heat. Rapidly stir in the beaten egg, butter and cheese. Allow egg to set and butter and cheese to melt. Then add the peas, scallions, chicken and lemon zest; stir to combine. Allow ingredients to warm. Season with salt and pepper. Serve with additional grated cheese if desired.