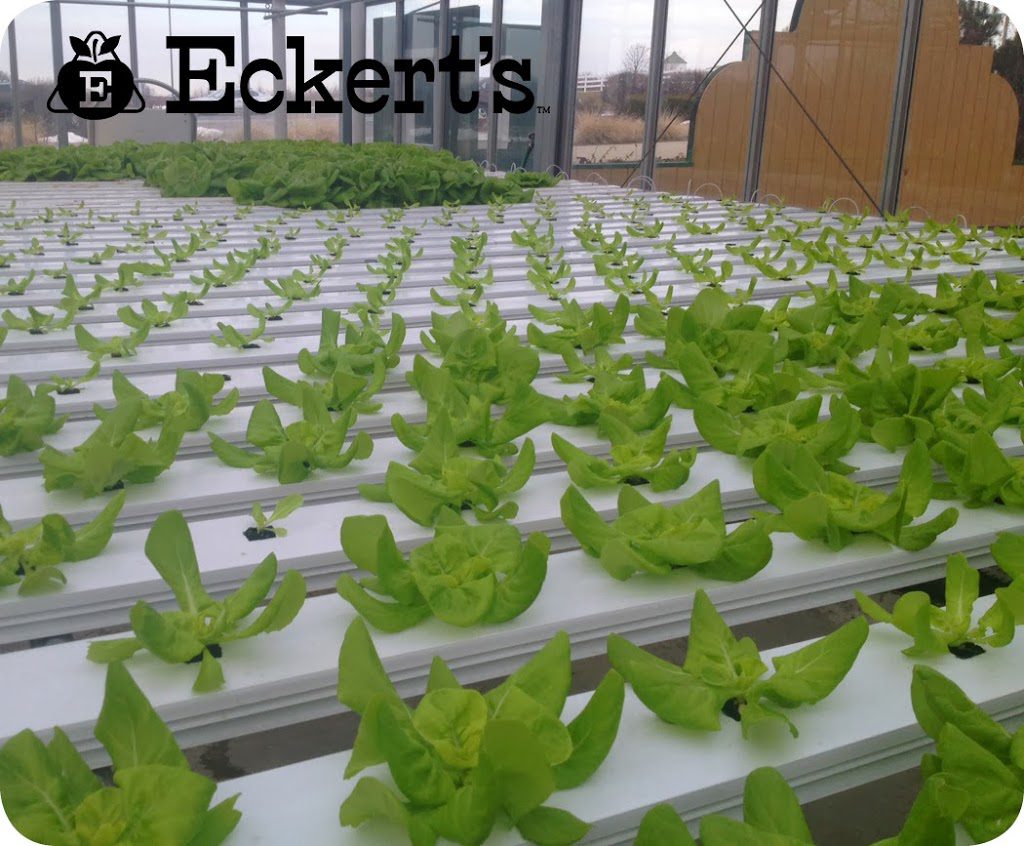 The onset of a new year has us all thinking about eating healthier and nearly all of us begin the year vowing to eat more fruits and vegetables. Homemade salads are great way to add a variety of delicious fresh fruits and veggies to your daily diet.
Thanks to our greenhouse and a new hydroponic growing system, we are thrilled to have a gorgeous crop of Eckert's hydroponic lettuce. Come check it out in our Belleville greenhouse! The lettuce is grown in a water and fertilizer solution. The heads are so beautiful that I used one as a centerpiece for a recent dinner party.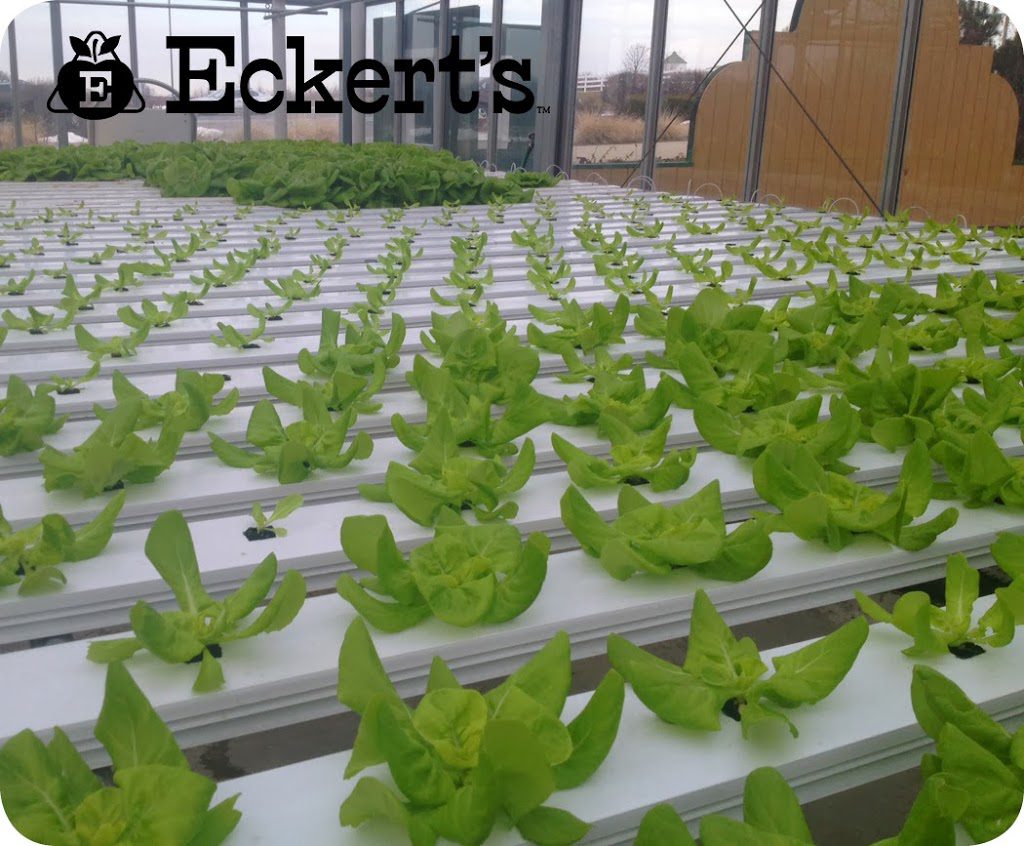 One of my favorite things to make from scratch is salad dressing. There are many wonderful vinegars to experiment with and the salad topping combinations are endless. Citrus season is in full swing so I decided to top tonight's salad with clementines, slivered almonds and pomegranate seeds. If you are looking for a delicious way to enjoy our lettuce, you just have to try this simple salad. The dressing is sweet and creamy with a little bite from the garlic. Our lettuce tastes just like my Grandma B's garden lettuce and a taste takes me back to my childhood days of picking fresh lettuce and lima beans from her garden.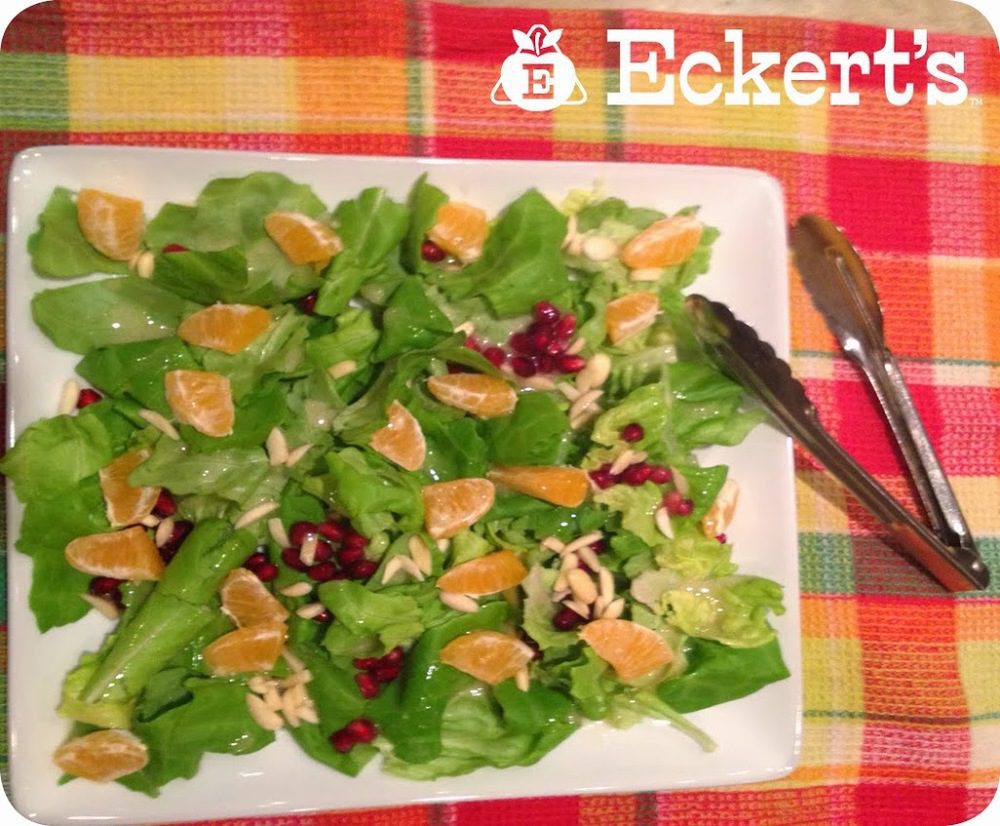 Eat Well this Winter, Angie
1/8 cup mayonnaise 1/8 cup pure maple syrup 1 1/2 Tbs white wine or Champagne vinegar 1/2 tsp minced garlic 1/4 cup canola oil
Whisk ingredients vigorously. Drizzle on thoroughly dried salad greens.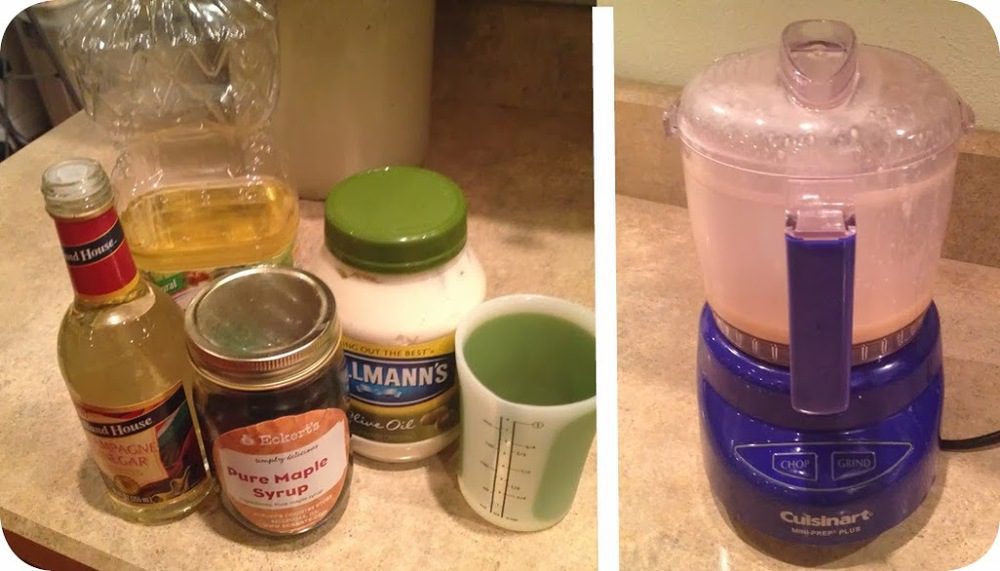 Note: You may substitute canola mayonnaise or light mayonnaise. Use a mini food processor or blender to accomplish a creamy texture with these mayonnaise.