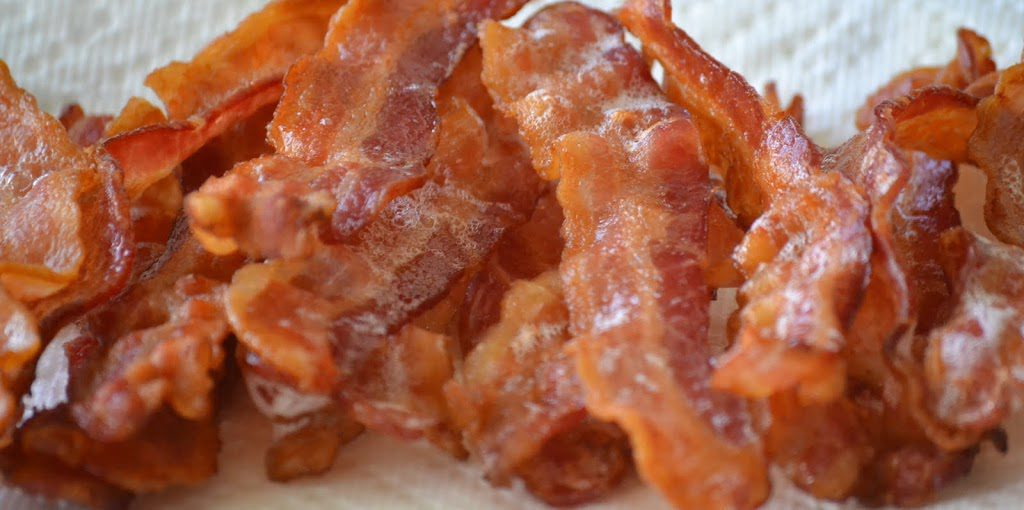 One of my goals for 2013 is to continue to reduce the number of processed foods in my pantry. This is a bold gesture because my kids love Kraft macaroni and cheese (okay, maybe I do, too)! I know I will not be able to get all processed foods out of our diets, but I will strive to reduce them.
     Breakfast poses a big challenge. Most cereals, frozen waffles and breakfast bars are full of ingredients I cannot pronounce, and they are loaded with sugar! So, it is back to the basics with bacon and eggs some mornings.
      Our cooking classroom staff invented a great way to make bacon ahead of time. I love this recipe because our school mornings are hectic, with no time for frying bacon! I hope you will enjoy this simple way to cook your bacon on Sunday for the week to come.
     Eckert's bacon is delicious. You will find it in our fresh meat case (where you can choose how much you want to purchase) and in our prepackaged meat case in 1-pound packages.
 

BAKE-AHEAD BACON
Place oven racks in middle position. Preheat oven to 375 degrees. Line a rimmed baking sheet with parchment paper or aluminum foil. (Or you can use a baking rack within a pan if you have one.)
     Place strips of bacon in rows without touching. Bake 15 to 20 minutes or until the desired crispness. Remove bacon to a paper towel–lined plate; blot dry and let cool.
     Wrap cooled bacon in paper towels and place in a food container or plastic bag; refrigerate until ready to serve. Bacon can be baked 3 to 4 days ahead of time. When ready to use, wrap a few bacon slices in a fresh paper towel and re-warm bacon in microwave for approximately 10 seconds just before serving.