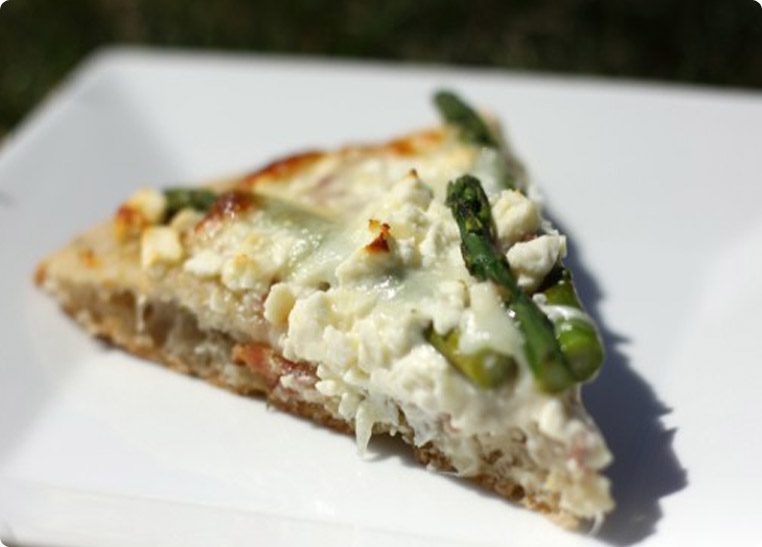 I just received the most exciting email from our Produce Manager a day ago, it read: "Homegrown Season has started…" YIPPEE!!! The start of homegrown season is so exciting to all of us here, you just can't beat the taste of homegrown produce.
We are kicking off homegrown season with asparagus and rhubarb. The recipe I am going to share today, came from a cooking class from a couple years ago – it remains one of my favorites!
Before I share one of my all time favorite asparagus recipes, I did want to give you a little information about selecting asparagus to ensure you get the best available. When choosing asparagus, choose firm stalks with compact tips. Choose thin or thick stalks, based on your individual preference. Store asparagus in the refrigerator, standing upright in an inch of water and covered loosely with a bag. Wash asparagus right before you plan to use it. Spears will snap off where they are naturally tough or you can remove an inch of the bottom with a sharp knife. Choose your favorite recipe and enjoy this delicious veggie! Now for one of my favorite recipes – pizza + asparagus…does it really get much better than this??
Asparagus, Feta Cheese and Bacon Pizza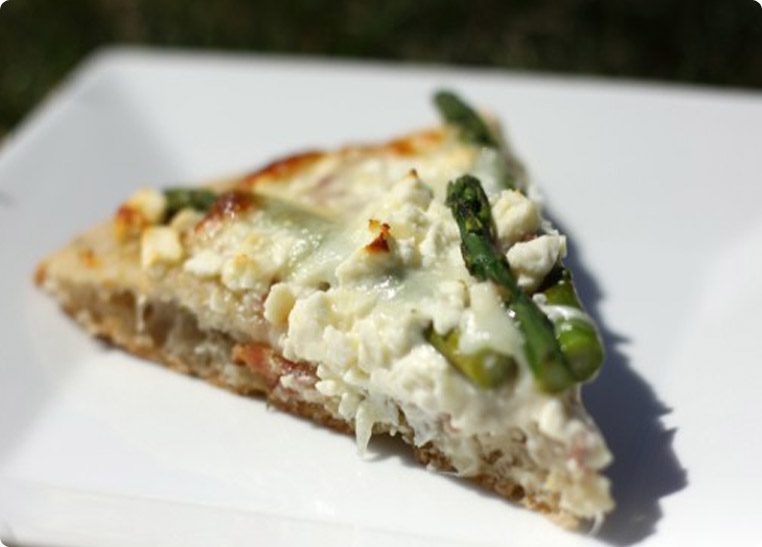 Ingredients:
5 slices bacon
1 shallot, finely chopped
1 bunch asparagus (about 1 lb), tough ends trimmed, cut into bite size pieces
1 frozen pizza crust (found in our freezer section)
1 Tbsp olive oil
1/2 lb feta cheese
Kosher salt and fresh ground black pepper
Directions:
Heat oven to 450 degrees F. Cook the bacon in a medium frying pan over medium heat until crisp, about 8 minutes. Transfer to paper towels. Pour off all but 1 Tbsp of the bacon greacse from the pan. Add the shallot to the pan and sautee for 1 minute. Add the asparagus and cook over medium-high heat until the asparagus is crisp-tender, about 5 minutes. Remove the pan from the heat. Crumble the bacon into tiny pieces and mix it with the asparagus and shallot. Brush the pizza crust with olive oil. Sprinkle the asparagus, bacon, and shallot mixture evenly over the pizza crust. Crumble the feta cheese over the top. Season with salt and pepper. Bake until the cheese is slightly melted and crust is crisp, 12 to 15 minutes. Let cool slightly and serve warm.