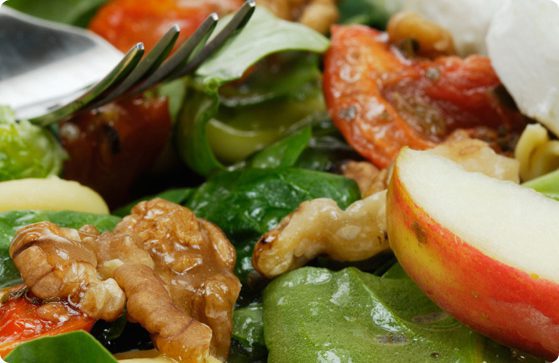 I love that I have been given the chance to read through our new cookbook and try some of the recipes – so yummy!  With honeycrisp apples already available in the Country Store and pick-your-own honeycrisp apples opening this weekend, I was determined to find a recipe that utilizes my new favorite apple.  So good – I hope you enjoy this salad, too!
Apple, Cheese, Walnut Salad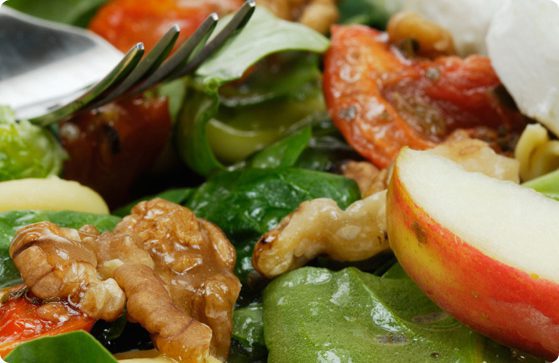 Ingredients:    Vinaigrette    3 TBSP olive oil    2 TBSP balsamic vinegar    2 tsp Dijon-style mustard    1 clove garlic, crushed    Fresh ground black pepper, to taste
   Salad    8 cups torn mixed salad greens    2 medium Honeycrisp apples, halved, cored and sliced 1/8-inch thick    1/3 cup crumbled blue cheese    1/4 cup walnuts, toasted, coarsely chopped
Directions: To prepare vinaigrette:  mix oil, vinegar, mustard, and garlic in small bowl and wire whisk until well blended.  Season with pepper.
To prepare salad:  toss together greens and apple slices in large bowl.  Drizzle with vinaigrette; toss lightly.  Arrange salad on large serving platter; sprinkle with cheese and nuts.