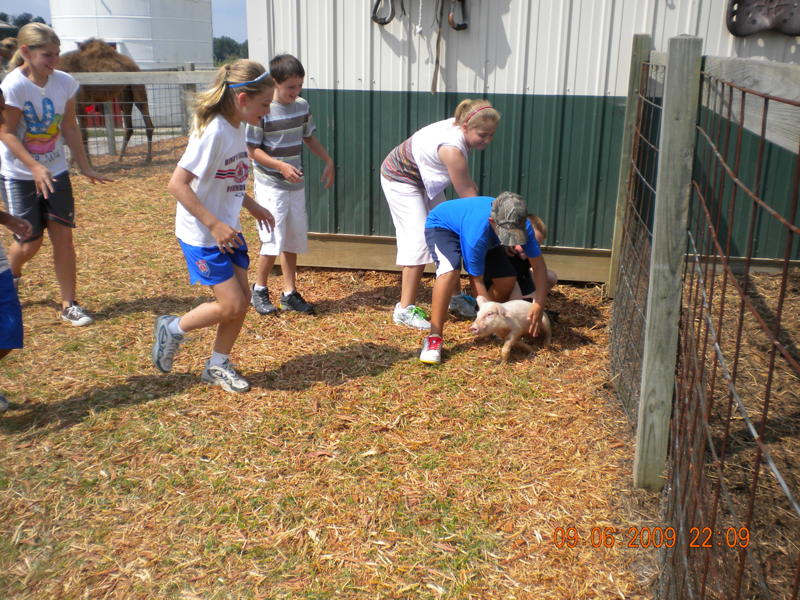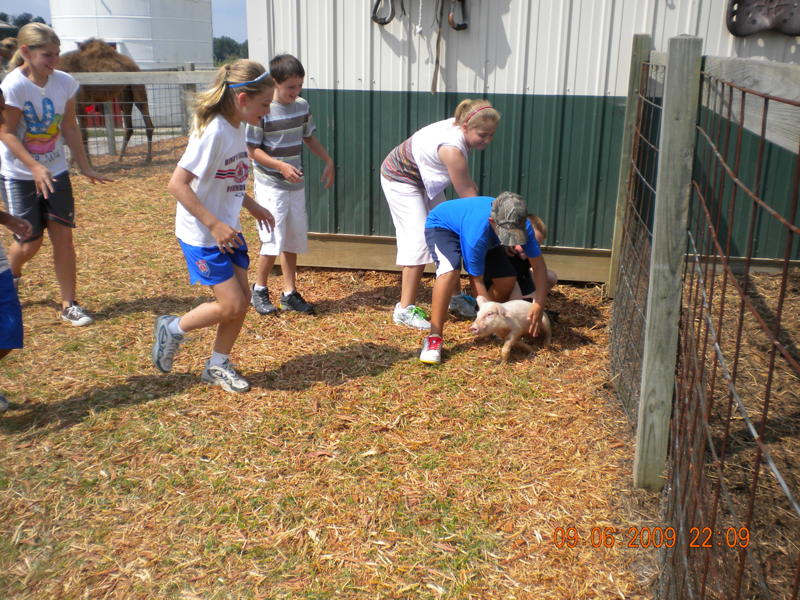 We hosted our third annual Barnyard Olympics this past weekend to kick off apple season. While the weather wasn't too great on Saturday, we certainly had a good turnout on Sunday and Labor Day Monday.
Events included Chicken Plop Bingo, a Goat Scramble, Scoop Shovel races, and everyone's favorite… the Greased Pig Contest. Who knew the kids would get such a kick out of chasing a squealing pig around the sty?
Other activities that will continue each weekend through apple and pumpkin season includes camel and pony rides, carnival rides, petting farm, live entertainment, festival foods, and of course, wagon rides to the orchard and pumpkin patch.
We'd love you to blog about your experience at Eckert's, so please share!